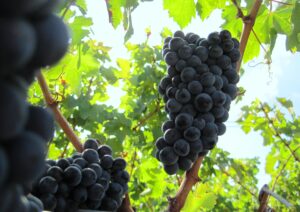 The 2010 Bordeaux wine harvest has been going on in Pomerol and St. Emilion for almost a week.  Some top Pomerol properties will conclude their harvest by October 1.  In the Medoc, September 28 was the first day many chateaux began harvesting Merlot in the Medoc. Because merlot ripens first, harvester's are working on those vines today. 
Various chateaux have reported the condition of the merlot is not showing the same degrees of ripeness that is being experienced with the cabernet sauvignon.  Those two varieties are the main grapes used in Margaux, Pauillac, St. Julien and St. Estephe, as well as Haut Medoc & Lesser Appellations, the major appellations of the Medoc.
Every Bordeaux wine vintage offers unique characteristics.  Especially in Europe, and for the purpose of  this article Bordeaux. This is due in part to AOC laws forbidding irrigation. Some vintages are produced from ample water tables, while others years are shaped from a lack of water. 2010 will be shaped by an intense draught.  2010 is one of the driest vintages in years.  When thinking of dry years, it's easy conjure up 2003. But 2003 and 2010 were not born under similar conditions.  2003 was a year with intense heat.  This difficult situation is exacerbated by the uneven flowering, which had more of an effect on the merlot.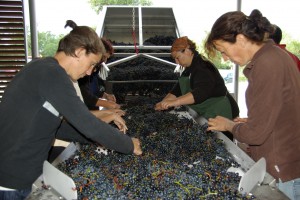 Bordeaux wine today reaches the quality it has from careful selection.  The truth is, less wine is being made in Bordeaux today, than it was 10-15, 20 years ago.  At top estates, they have cut production of their Grand Vin by  20%-40%!  In years like 2010, selection will be the rule, not the exception.  With more estates willingly sacrificing quantity for quality and techniques like optical sorting machines, Bordeaux is able to produce good wine in most years. 
As a Bordeaux wine lover, consumer and purchaser, like most people, I can only hope that in today's economic times, lower production does not lead to higher prices. 
Your questions and comments are welcome.  Please post.