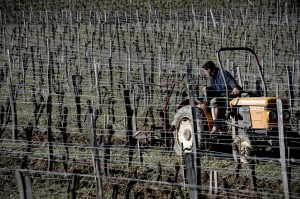 Like clockwork, provided your clock does not keep exact time, harvest comes once a year. Due to the capricious behaivor of mother nature, each harvest is unique in character.  2010 Pomerol Harvest got off to a slow start.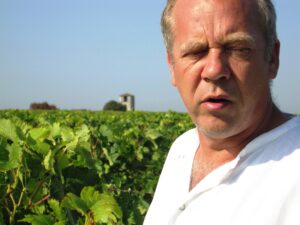 According to the noted  Bordeaux wine oenoligist Stephane Derenoncourt, "The 2010 Bordeaux wine growing season began with a cold and dry spring which impeded the usually virulent development of fungus, Mildiou-Oïdium-Excoriose.    This took place over most of Bordeaux, including at Derenoncourt's vineyard in Cotes de Castillon, Domaine de l'A.
Partly due to hail last spring, the fertility potential was high in 2010 based on the number of preformed bunches, but overall coldness which lasted until flowering led to a significant loss of viable berries.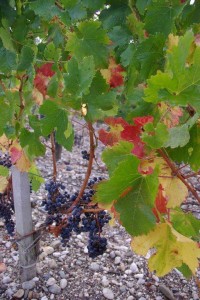 Accordingly, this means 2010 will be a small crop, possibly similar in size or even smaller than we saw in 2008, but in a different style.  Low yields will be the story in the Right Bank as well as the Left Bank for the Bordeaux wine production.
Pomerol, due to the dominance of merlot planted in the region's clay soils, is the first major Bordeaux wine appellation to pick.  Many Pomerol chateaux started their 2010 harvest a few days later than they did in the picture perfect, 2009 vintage.
Chateau Clinet owner Ronan Laborde began harvesting his young vine merlot Wednesday, September 22.  According to Laborde, a little more rain at this crucial point would help the grapes.
Ronan Laborde is not only a top Bordeaux wine maker, he is also a competitive world class marathon runner!  He placed third in the recent Bordeaux" Medoc Marathon" as part of team Brane Cantenac!  In a discussion with Ronan about the race, he  recalled the pre marathon dinner.  All marathon runners eat a lot of complex carbohydrates before their race.  Laborde paired his with 2001 Chateau Brane Cantenac. Congratulations Ronan!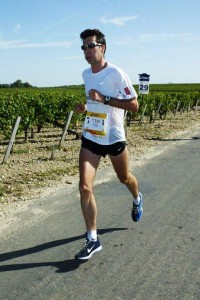 Chateau Le Pin owner Jacques Thienpont said, "We have not started to harvest yet". Echoing Derenoncourt's comments on  the potential size of the Bordeaux wine harvest,  Thienpont added, "The only thing we can say is that it will be a very low crop in quantity. But we are very optimistic about quality… but it is not under the roof yet"!
Chateau Le Gay has been ramping up their quality since 2005.  The following year, Chateau La Violette joined the ranks of the upper echelon Pomerol producers. Jean-Christophe Meyrou who manages both properties along with Chateau Montviel for Catherine Péré-Vergé was not optimistic, until the early September rains.  Prior to that change in the weather, Meyrou was worried the vintage would be similar to 2003. While 2003 produced  Bordeaux wine of stunning quality in the Medoc, Pomerol was close to a disaster.
According to Meyrou, "It was looking like another 2003 with high alcohol and low acidity. Fortunately, we had 10 mm of rain which was very good. We would have loved another 5 mm, but that rain helped a lot!  The nights are getting very cold, Monday morning was 5°c. Basically, the berries are very small, concentrated and with black juice. If we can get a great acidity, then we will produce high quality wine. But this will be a low yield vintage. For La Violette, our potential production is close to 1,800 bottles".
I am a big fan of the Bordeaux wine being produced at La Violette. In 2008, the wine is sublime and ranks as one of the best wines of the year.  They were also successful in 2009. With 1,800 bottles produced for the entire world from the 2010 vintage, (That's a whopping 150 cases), try finding any!
Chateau La Conseillante started harvesting their young vines Thursday, September 16. It's now slowly fermenting, and tasting amazingly good according to Jean-Michel Laporte.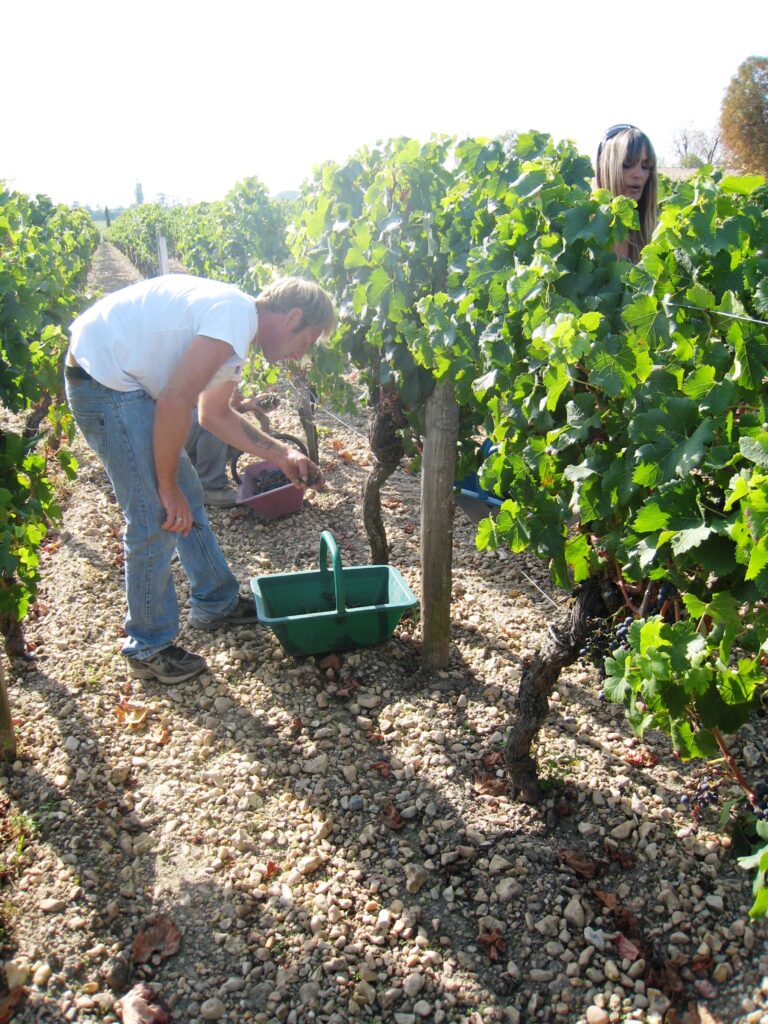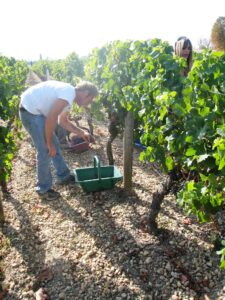 Jean-Michel added , "We began the "real" older vines Thursday, September 16.  Those grapes are already fermenting".  They plan  to finish the merlot tomorrow, September 25.  Laporte concluded with, "Everything is going really well. We have very good quality and almost no sorting was necessary. Yields are slightly higher than expected.  This is good because even though they are still small, we were thinking they would be  even smaller".
St. Emilion is facing a similar situation caused by a lack of moisture coupled with low yields.  Most St. Emilion producers will begin their Bordeaux wine harvest some time next week.  We'll publish news on the St. Emilion harvest next week.