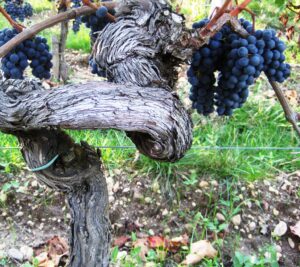 2009 Pomerol Harvest – The producers in Pomerol were thrilled with the unexpected September rains. Pomerol, with its unique clay soils and heavy merlot plantings, is usually the first major Bordeaux appellation to harvest. By early September, some Pomerol wine makers were worried about 2009 because of the lack of moisture in the soils. That changed for the better September 19 and 20 when the rains came, for that rain was perfect for the potentially stressed vines. The rain was centered in the Right Bank, with little precipitation in the Medoc. Over two days, depending on where a chateau was located, Pomerol experienced a rainfall of 1 to 4 inches that acted like a miracle cure for the vines, according to every grower I spoke with.
If you want to read my tasting notes on over 200 of the top Bordeaux wines from 2009, please click here.  2009 Bordeaux Barrel Tasting Notes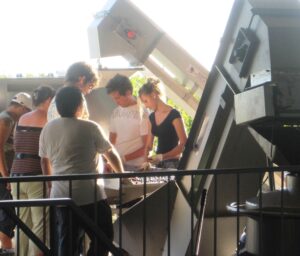 Clinet owner Ronan Laborde said, "The September rain came at the perfect moment for Clinet. " Laborde compared the weather in 2005 to that in 2009, saying that in 2009, they had a much colder winter. The Michel Rolland consulted property is picked block by block. If any row in a block is not completely ripe, they wait because they want to pick perfectly ripe fruit. The young merlot vines reached 13.3% alcohol. Laborde expected the older vines to hit 14%. One of the keys to making a great wine at Clinet is getting the cabernet sauvignon to ripen fully, which happened in 2009.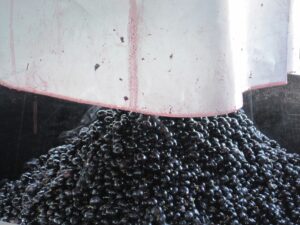 Clos L'Eglise owner Helene Garcin said that they started harvesting slightly earlier than usual because they wanted to preserve all the elegance and freshness possible. Garcin began picking September 24, finishing September 30. According to Garcin, in some ways 2009 is a turning point. In previous vintages, everything was left entirely to nature. Today, since they know much more about the vineyards and about wine production, they are able to make the most of a great vintage.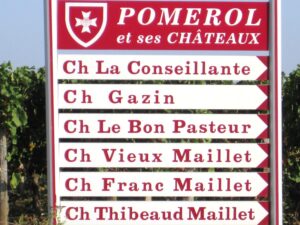 La Conseillante Director Jean-Michel Laporte is thrilled with the raw materials nature delivered in 2009. Jean-Michel compared 2005 with 2009 on the basis of similar technical analysis. Laporte explained, "The seeds, skins, and evolution in both vintages are similar. 2009 was a perfect blend of stress and water cycles". La Conseillante harvested the merlot vines starting September 14, finishing September 23, one week later than in 2005.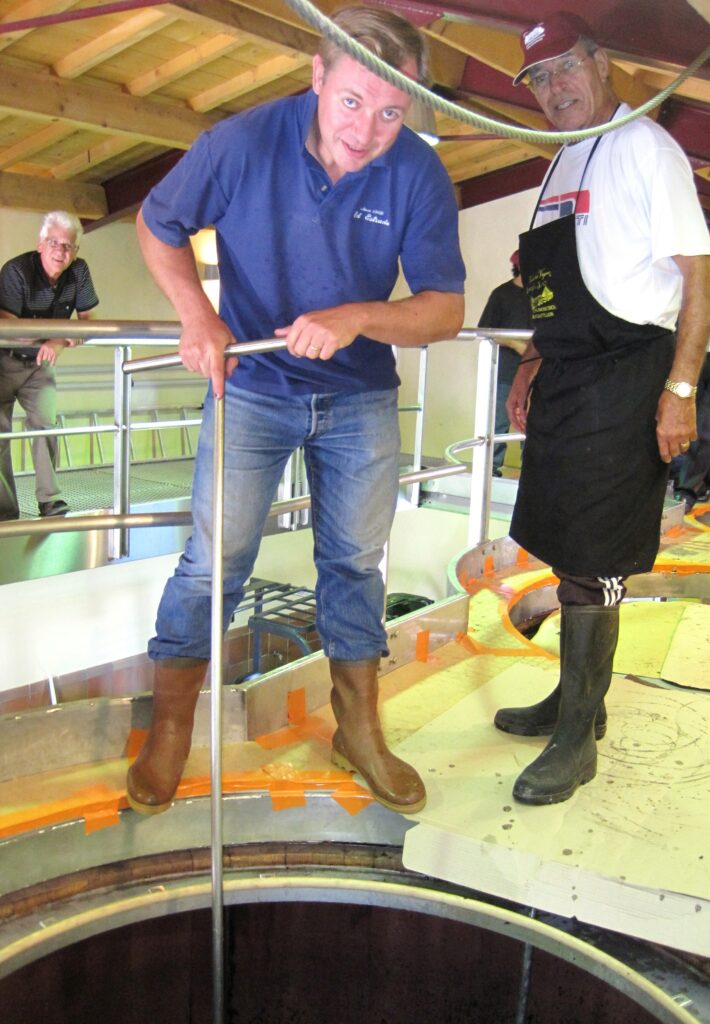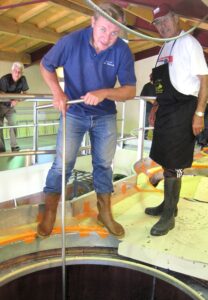 La Croix St. Georges, owned by the able Jean-Philippe Janoueix, is on a roll. Janoueix picked his merlot on three separate dates, September 21, September 26, and September 29. Janoueix says that 2009 reminds him of 1989. He added that to avoid sensations of over ripeness, his team focused on picking at the right moment.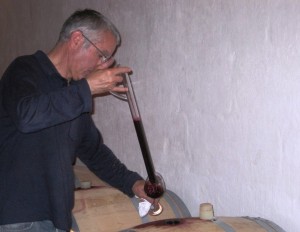 L'Eglise Clinet owner Denis Durantou said that his fruit in 2009 reached 14.4% alcohol naturally. Denis added that what he found remarkable about the vintage was the ripeness of the seeds. He's never seen seeds that ripe in his life. Denis explained that the reason for this ripeness is that the sun and water came at just the right time.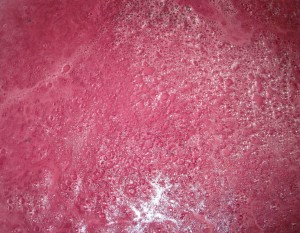 Feytit Clinet owner Jeremy Chasseiul   remains excited about the vintage. He began picking September 18, finishing his merlot September 30. Jeremy called the vintage special, pointing to the perfect combination of warm days, cool nights, and a long growing season. For his chateau, 2009 will be better than 2005.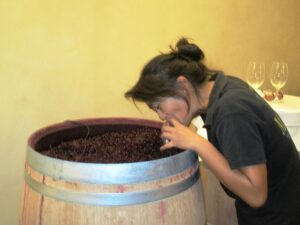 La Fleur de Bouard owner Hubert de Bouard is trying something new in 2009. Hubert explained that the stems are so ripe in this vintage, he's fermenting one barrel with the stems as an experiment, which should add a lot of complexity and aging ability to the wine. Bouard says that his  merlot  has great concentration, freshness, purity, and unbelievable balance.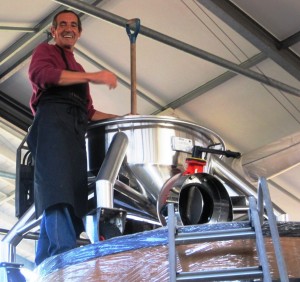 Le Gay is once again poised to produce outstanding wines. Owner Catherine Pere-Verge thinks 2009 is similar to 1998 in Pomerol, but better. La Violette and Le Gay are produced at Le Gay, with a special dispensation for the moment.  Le Gay started  picking merlot on September 18, finishing October 2.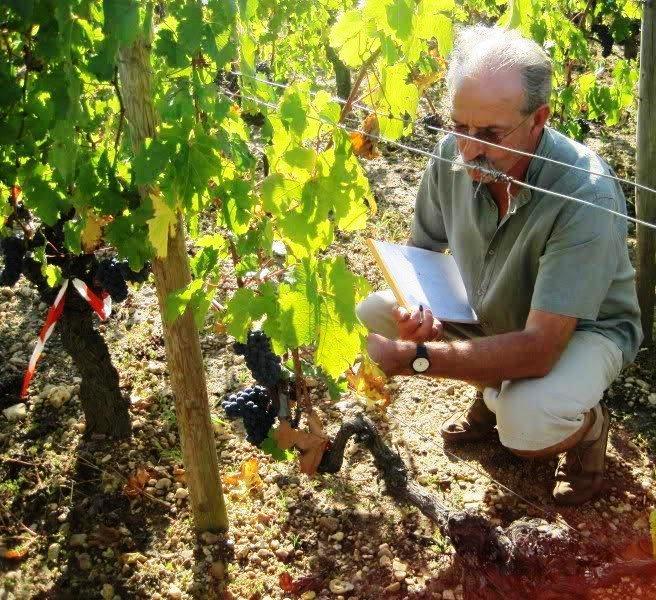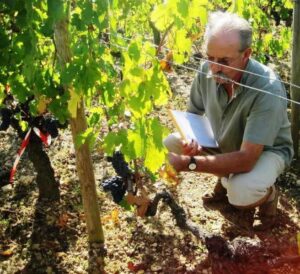 Lafleur owner Jacques Guineaudeau compared 2009 with 1989: "In 1989 the entire vineyard was picked over two days. 20 years later, things are different. The merlot was picked over three days, September 17, 18, and 23.  The cabernet franc took even longer to harvest".  Things are also different in the cellar. Through a stricter selection process, the chateau is making a lot less wine than it did in 1989. Malolactic fermentation is conducted in a combination of old and new barrels, not the policy in 1989. In fact, in '89, no new oak was used.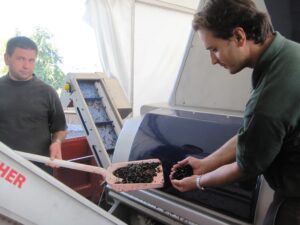 Petrus  Christian Moueix compares 2009 to 1989 in style, but the '09 had the long picking period of 1990. "Like 1947," he asserts, "the vintage will express a special character". As do many growers, with improved selection and technique, he expects to make better wine in 2009 than in 1989.  Petrus and some of Moueix's  other properties are experimenting with an optical sorting machine for use in sorting the grapes.
Petrus and most of the Moueix Pomerol properties began picking September 17, finishing September 29. Trotanoy started began harvesting merlot September 15 and finished September 22. They picked their cabernet franc September 30.
The September rains caused 2009 to be harvested slightly later than usual. After the rains, Moueix feared diluted grapes. That fear abated as the weather quickly shifted warmer, enabling the fruit to gain concentration and higher potential alcohol levels. Moueix got excited taking me into the vat rooms, exclaiming, "2009 is all about the fruit. The smells are more intense and complex than in previous years." When asked what he looks for in his fruit, Christian used peaches as an example. He explained, "The perfect fruit is fully ripe, never overripe".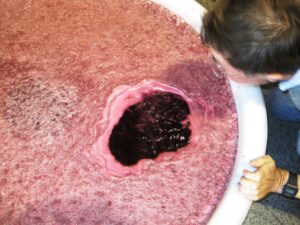 Vieux Chateau Certan owner Alexandre Thienpont said, "2009 experienced a great summer and winter with ample heat, sunshine, hot days, cold nights, and a lack of humidity." He added, "Some years favor cabernet franc, while other vintages prefer merlot. In 2009, both grapes performed great".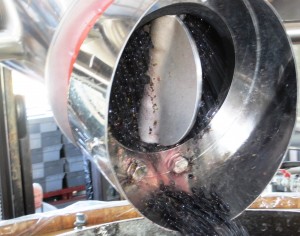 La Violette and Le Gay are produced at Le Gay, with a special dispensation for the moment. Jean-Christophe Meyrou and wine maker Marcelo Pelleriti recalled the harvest.  La Violette, 100% merlot, is one of the latest harvesters in Pomerol. They started picking after October 4. Jean-Christophe says, "2009 offers great levels of acidity and fruit. Everything is in perfect harmony at both properties. The wines should be a classic, elegant style of Pomerol".