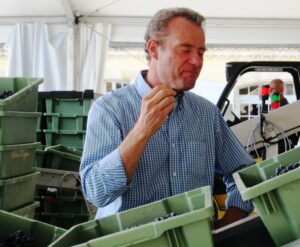 The 2009 Bordeaux harvest in Margaux proved to be one of the best and longest harvests in decades! In fact, Chateau Margaux employed over 300 pickers, taking over five weeks to complete their longest harvest in history. Paul Pontallier 2009 Margaux is a perfect vintage!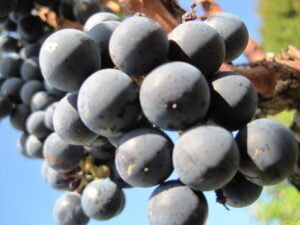 Chateau Brane Cantenac owner Henri Lurton stated, "2009 shares similarities with 1989, although in 1989 the vines suffered more stress. September 2009 was also hotter than that September twenty years earlier". Lurton recalled, "In 2009, the fruit is very concentrated. The recent hot weather forced the grapes to reach higher than usual natural alcohol levels." The estate harvested their merlot from September 23 to October 1. Lurton is a bit of a contrarian with his overall views on 2009, saying that he prefers vintages with less alcohol. "The high levels of alcohol offer the potential for 2009 to lose the characteristics associated with Margaux".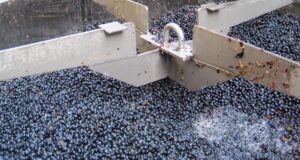 Chateau D'Issan owner Emmanuel Cruse said without hesitation, "2009 has the best qualities found in 2000 because of the degree of ripeness, while sharing commonalities with 2005 in the round, soft tannins". He continued, "The weather patterns for the growing season resemble 2005. But during the 2009 summer, the days reached higher temperatures than in 2005, perfect for their terroir". With the help of 100 pickers, the chateau harvested merlot in one week, starting September 22. Potential alcohol levels ranged from 13.6% to 16%. They picked cabernet sauvignon from October 5 through October 15. Emmanuel said , "After the merlot is blended with the cabernet, which has lower alcohol levels, the wines will achieve the balance they seek".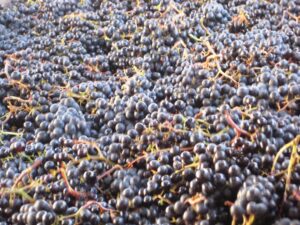 Chateau Giscours director Alexandre Van Beek, who maintains the same duties at Du Tertre (also in Margaux), knows the wine making process will require a lot of attention. Van Beek explains, "The key to making great wine in 2009 is not doing too much during vinification. Vintages like 2009 are best when left to nature and not to man". Alexandre added, "The job was to take care of the grapes and not mess things up". Van Beek concluded, "The year has unlimited potential".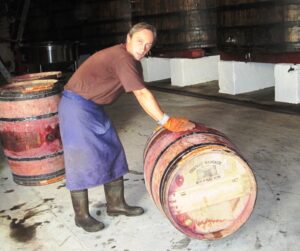 Chateau  Margaux director Paul Pontallier said, "The merlot is the ripest I've ever seen". They began harvesting merlot September 28, with alcohol levels ranging from 14% – 16%. After the final blending is completed, they expect the wine be close to 13%. Margaux harvested its cabernet sauvignon October 5 through October 12. When asked if they considered adding optical sorters, Pontallier answered, Sorting begins in the vineyard. Margaux employs over 300 people to work the harvest. That number includes 5 teams of 30 people per team to handle the job of sorting. When the fruit is brought in, they hand sort one more time with smaller teams to make sure only the best fruit is used. With all their sorting efforts in the vineyards, they don't see the need for an optical sorter at the chateau". Nonetheless, Margaux added a new gravity led reception system for the fruit, and a new barrel room to assist in more precise block by block vinifications.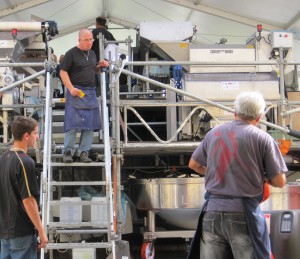 2009 reminds Paul of 2005. "But 2009", Paul affirms, "offered much better conditions at harvest, which finished in dream like conditions for chateau Margaux . 2009 was also overall a hotter and dryer year than 2005". He added "They are thrilled the best cabernets will hit the same extraordinary levels of ripeness as the merlot". Based on tasting finished vats of merlot, Paul reports "The wine is expressing finesse and subtlety. 2009 also offers great levels of sugar, alcohol, tannins, and acidity that will allow the chateau to produce wines of balance, harmony, and elegance".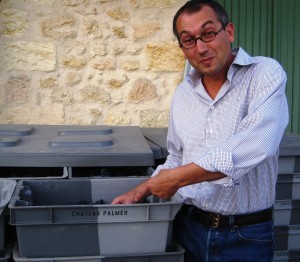 Chateau Palmer director Thomas Duroux was all smiles when asked about the quality of the harvest in 2009. Bernard de Laage concurs with Duroux's optimism. The chateau harvested their merlot September 28 to October 2. Average potential alcohol levels are 14.5%. They began harvesting cabernet sauvignon October 5, finishing October 14. The berries are uniformly small, approximately 1 gram per berry. In 2005, the berries weighed almost 50% more. The smaller berries produce less, but more concentrated juice. Palmer also grows petit verdot, notoriously difficult to ripen. But in 2009 the grape ripened properly, and could be included in the grand vin.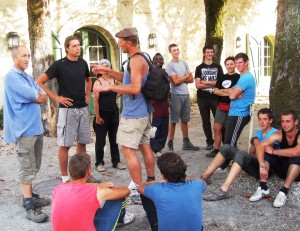 According to Duroux, "The fruit is ripe in 2009. There are no sensations or analysis of over ripeness. As regards weather, 2009 is close to 2005, with its long growing season and cool nights. 2009 is a vintage that fully expresses fruit and terroir". When asked about working with such ripe fruit, Duroux commented, "My previous experience with high alcohol level wines from my time at Ornellaia afforded me a greater understanding of how to handle 2009." Bernard de Laage stressed, "Palmer strives to make balanced wines". Duroux agreed, concluding with, "We are very comfortable with what Palmer will achieve in this vintage".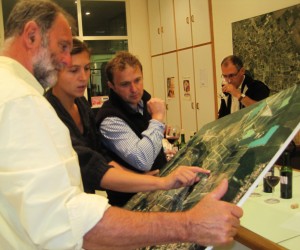 Chateau Rauzan Segla director John Kolasa is one of the most outspoken people in Bordeaux. Ask him a direct question, you'll get a direct answer. According to Kolasa, each vintage is like giving birth to a child all over again. He's always worried. "In 2009, the key to producing sublime wines is in the vinification. Care must be taken not to over extract in a ripe, high alcohol year". Kolasa added, "They are not more concerned with 2009 than with other vintages. They are always equally concerned with every harvest. But with the high degrees of ripeness in 2009, Rauzan will be exercising caution. They do not want to produce Bordeaux in the style of California wine".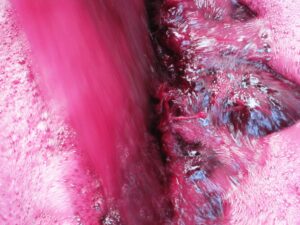 Rauzan Segla began harvesting merlot September 22, finishing one week later. Potential alcohol levels are 14%. They completed their cabernet sauvignon harvest October 13 at equally ripe levels of 14% alcohol. Petit Verdot, not often included because of its difficulty in reaching full ripeness, was picked October 2, fully ripe.