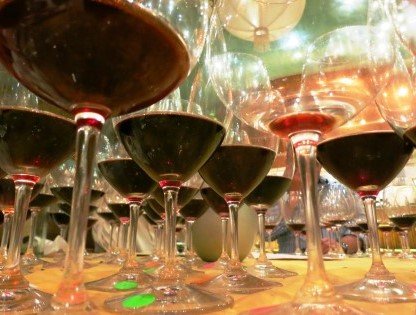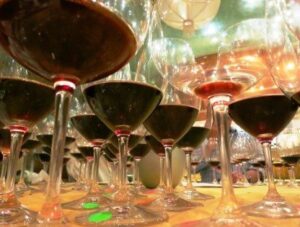 2016 has been a roller coaster year for life, and with wine. As far as wine goes, The 2016 Top Ten Wines of the Year in many wines is by year of drinking so far. Much of that has to do with my methodology of creating the list of my 2016 Top Ten Best Wines of the Year. Of course the wines are chosen for their quality, style and character. In some cases, scarcity matters as well. However, the common denominator they all share is the unique, memory each wine tasting experience provides. Every wine on my 2016 Top Ten Wines of the Year is my own special time machine. I will always be able to look back and remember the wine and more importantly, the experience and the people I shared that bottle with.
For those of you that read us on a regular basis, I know it looks like we have taken a break, and have not added much new material. But that is not true. While the front page has not seen as much movement as I would have liked, countless new pages have been added to our California wine coverage, with more to follow. The goal is to have over 100 of the best Northern California wineries covered. Cote Rotie and its neighbor to the south, Hermitage have also seen vast amounts of fresh material added. Chateauneuf du Pape offers more coverage on an ever increasing basis for you to read as well.
Plus, as you have noticed, we are a completely new website. Earlier this year, we relaunched the site with a new, responsive design, more powerful, dedicated 4 GB servers and when you peruse any of the pages on wineries and chateaux, they now offer a very cool new feature, a keyword search, which moves you instantly to the section of the page you are most interested in reading. This really rocks for Mobile users. Bordeaux as you would expect has also seen numerous additions to the content provided. We have also added over 1,500 new tasting notes! By sometime next year, we have close to 15,000 tasting notes on the site! So, as you can see, we have been very busy.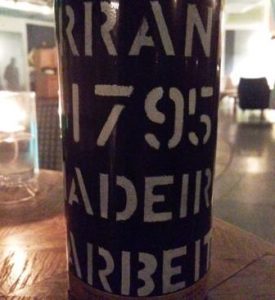 But 2016 has been much more than working on this website. As you can tell by all the new reviews on the site, I've been quite busy tasting a lot of wine. Some of the wines have been stunning. Others have been to put it politely, not worth watering my lawn with. And that says a lot as I live in California, which is rationing water! There has also been a few bottles of wine that deserve a place in my 2016 Top Ten Wines of the Year list.
It seems like I have a lifetime of memories from just this year, when I look back at my list of The Top Ten Best Wines Tasted in 2016. I hope you have fun reading this list.
#10 – 1795 Madeira is not your everyday wine. As a wine, it does not rank with any of the best wines I tasted this year, last year, or the year before. But as a glass of liquid contemplation, blended with a history lesson, it remains unequaled. This is 4 centuries old! In 1795, all the Founding Fathers were alive. George Washington was president, John Adams is Vice President and Thomas Jefferson resigned as Secretary of State. France adopts a new Constitution, Napoleon makes himself known, and Madeira had a great vintage. It only takes a glass with a bit of 1795 Madeira to make it all come alive again.
The dried fruits, brown sugar, piquant orange with bitter chocolate, roasted tangerine, burnt caramel and sharp acidic character neither add, or subtract from the fact that this is oldest wine I have ever tasted. It is more interesting than pleasurable. But it was truly a great experience, regardless.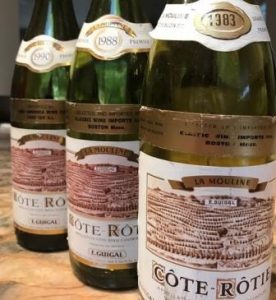 # 9 – 1983 Guigal La Mouline – This wine is so good, words alone do not get the point across. It is not just the off the charts perfume, it is the erotic, sensuous texture, with its plush, silky, velvet drenched, tactile sensations that make this a surreal wine tasting experience. Enjoyed with my tasting group, 7 Blind Men, thank you for the treat! 100 Pts
# 8 – 1966 Laville Haut Brion – White wines do not often make my annual list of the The Top Ten Best Wines tasted. I personally do not own the great white wines, most of which are white Burgundies. So I only get the chance to taste them on an infrequent basis. This bottle was served double blind to my tasting group, 7 Blind Men. I know, it really is a fun group that I am lucky to be a part of. When tasted, there was not one person that called the wine as being over 25 years of age. The wine deserves a spot on my Top Ten Best Wines tasted in 2016 because it was so young, fresh, vibrant, complex and enjoyable at 50 years years of age. 96 Pts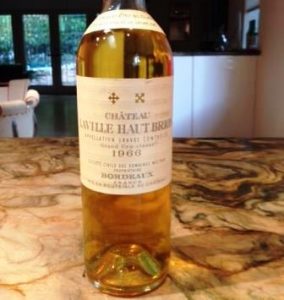 1966 Laville Haut Brion – Deep yellow in color, with a crushed rock, vanilla, marzipan, citrus, butterscotch, popcorn and lemon liqueur nose, it was hard to put the glass down. Rich, almost oily in texture, with ample freshness, the finish did not seem to quit. It remained with you for at least 40 seconds! The wine did not lose its fruit in the glass during the dinner. 97 Pts
# 7 – 1982 Le Pin – Pomerol can often produce some of the greatest wines in all of Bordeaux. It is funny to think about it, but with the exception of Petrus, as recently as 1982, there were no expensive wines from this appellation. Generally speaking, Pomerol wines were thought of as good, by those few people that were aware of their quality, but for most wine lovers, they were not considered to be at the same level as the 1855 Classified Growths. By 1983, things changed. The word was out and prices skyrocketed. Petrus was until the 1982 vintage, priced about the same as any of the First Growths. But after the 1982 vintage, thanks to a little help from Robert Parker, Petrus was no longer affordable for most wine lovers. It took on a new, unique identity and became one of the world's most, in-demand and sadly, expensive wines. Two other Pomerol estates were also seeking a crown to wear that same year.
By 1982, Le Pin as a winery was only 3 years old and it also sky rocketed in price. Perhaps, 1979, 1980 and 1981 Le Pin had trouble selling. But 1982 Le Pin was a game changer for this little chateau. 1982 Le Pin earns a spot on the list because it really is one of those true unicorn wines you never think you are going to taste, due to its mix of rarity, price and sublime, hedonistic characteristics.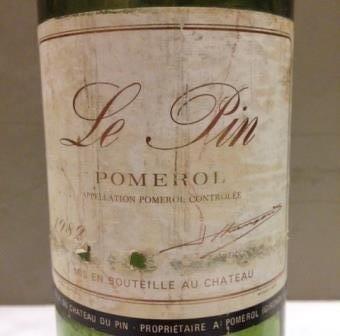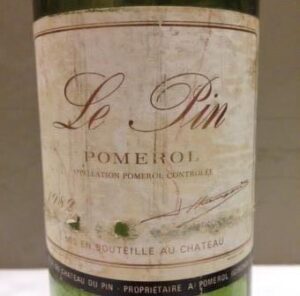 1982 Le Pin – A wine I never thought I'd be able to taste, (again) and I was certainly glad I did. The nose, with its cherry pipe tobacco, floral, mint, oyster shell, wet earth, cherry and mocha aromatics was an easy hook. But the sexy, silky, exotic textures, purity of fruit, and velvet drenched finish brought it all the way home. Fully mature, if you have extremely wealthy friends with a bottle or two, have them pull a cork, as there is no reason to age this any longer. Thank you Eric Cotsen! 98 Pts
#6 – 2000 Lafleur – Was it simply coincidence that Lafleur was next on my list of The Top Ten Best Wines Tasted in 2016? Or, was I just under the spell of all those decadent Pomerol wines I've managed to taste this year?
With the 1982 vintage, Lafleur joined the same rarefied group as Petrus and Le Pin. Chateau Lafleur had a long history of quietly making stunning wine. In fact, JP Moueix remarked that the only wine of Pomerol that was as good as, or even better than Petrus was Lafleur!
2000 Chateau Lafleur is still a baby, with a lifetime of promise to look forward to? With that in mind, this was a great pair of wines to remember. But regardless of how I got here, this wine is off the hook! There are no two ways about it. At its best, Lafleur offers a kinky, exotic, hedonistic profile that is unequaled in other wines.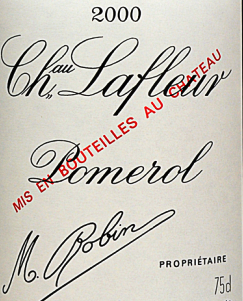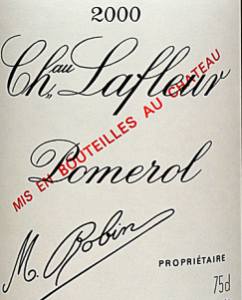 I bought this wine as a future in 2001 for a then whopping $300 per bottle. That was the most money I had ever spent on a wine. Like Paul McCartney sang, "How I long for Yesterday."
2000 Chateau Lafleur – I'm thinking this is the wine of the vintage, and that says a lot, when you consider how many great wines were born in 2000. But I have had this stunning Right Bank wine more than enough times to feel quite comfortable proclaiming that. The bottom line here is, the wine is opulence on steroids. It has unbelievable levels of concentration. A mouth feel that words cannot do justice to, and a finish that breaks the one minute mark and keeps on going. 100 Pts
# 5 – 1955 La Mission Haut Brion – There are great wines that you cannot stop talking about. And then, there are those wines that leave you speechless. Served double blind in my tasting group, from the moment I connected with this wine, it was obvious that I was in for a wild ride! Trying to think of the right thing to say about the wine, I was speechless! What makes it even more amazing when you think about older, mature wines is that even with little of the know-how growers and wine makers have today, with little selection, the best terroir, in the right hands was able to turn out wines of this quality. I have never done a year by year comparison between Chateau Haut Brion and Chateau La Mission Haut Brion over a long period of time. If I did, I am convinced that La Mission Haut Brion is the equal of Haut Brion in most vintages and there are several years when La Mission Haut Brion produced an even better wine. 1955 is one of those years.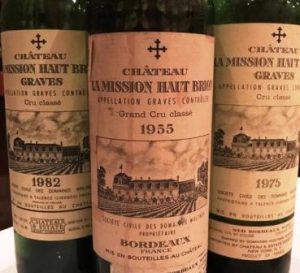 1955 La Mission Haut Brion – An easy candidate for wine of the year. This is everything you dream about in a great wine, with room to spare. Once past the smoky, cigar store aromatics, the richness of the fruit, matched with its length and purity are really the stuff dreams are made of. Ridiculously expensive, but if you just won the lottery, or have wealthy friends, this bottle should be on your wishlist! 100 Pts
#4 – 2009 Ducru Beaucaillou – To make my list of The Top Ten Best Wines Tasted in 2016, the wine had to be stunning, but it also needed a story, a special memento of the event that shares equal billing in my memory. This bottle of Ducru Beaucaillou did exactly that.
For those of you that have had the pleasure of spending time with Bruno Borie, the proprietor of Chateau Ducru Beaucaillou in St. Julien, I am sure you know, he is fun, interesting and engaging, as well as a generous host.
We have been talking about cooking together for years, as we both share that passion. While we have not yet managed to share kitchen duties, I was able to enjoy a lunch prepared by Bruno Borie. As you can see, he really does work in his kitchen!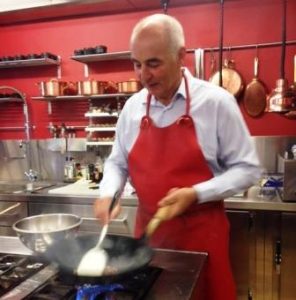 2009 Ducru Beaucaillou – There is so much ink in the color, it looks like a barrel sample. The wine perfectly combines power, elegance, flesh and opulence, with the breeding of a First Growth. This is breathtaking, even at this early stage of development. If you have a case, and you want a glimpse, pop a bottle. Else, give it until the wine is between 15-20 years of age. This is a future legend in the making! 99 Pts
# 3 – 1934 Cheval Blanc – OK, this choice might be a little sappy. But that's OK, it's my list of The Top Ten Best Wines Tasted in 2016, right? As you can now probably guess, the #4 wine of the year earned its place on my list this year for combining memories with a great wine.
Pierre Lurton of Chateau Cheval Blanc and Chateau d'Yquem was coming to Los Angeles and we managed to schedule a friendly dinner. Friends asked what wines they should bring? Aside from the obvious, "Bring something good," the only other instructions were, no vintages of Chateau Cheval Blanc please. One would assume Pierre Lurton drinks more than his share of Cheval Blanc already. Right?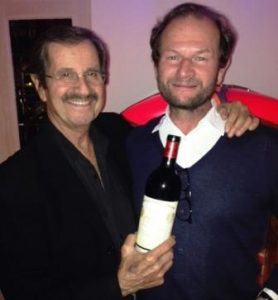 One friend sent me a picture of an old Cheval Blanc bottle, asking if that would be a nice wine for the night. I was busy cooking and did not even bother looking at the vintage, just the logo and asked him to please bring another bottle, as it would be more fun for Pierre Lurton to taste something other than Cheval Blanc. Good thing my friends do not always listen to me. He brought the bottle anyway.
It is good thing that he did. As my father, Don Leve was with us at my home for dinner that night, the vintage on this older Cheval Blanc turned out to be 1934, his birth year! Of course I could not thank my friend enough. My dad has tasted more 1934 Bordeaux than most people on the planet. I am happy to say, now he has tasted 1934 Cheval Blanc as well.
1934 Cheval Blanc – The color of rose hip tea, the wine is sublime for 82 years of age. Elegant, soft and fragrant, the red berry fruits alternate from sweet to tart, while the silky, soft textures really grab your focus. 94 Pts
# 2 1959 Heitz Cabernet Sauvignon – I do not drink enough Napa Valley Cabernet Sauvignon. When I set my goals for 2017, perhaps that should be on the top of my list. For all those naysayers claiming that Caifornia Cabernet Sauvignon does not age, or evolve, this almost 60 year old bottle of wine disproves that theory! Joseph Heitz is one of the true pioneers of the rebirth of Napa Valley. I recently put together an extensive History of Napa Valley and California Wines and Joe Heitz is one of the most prominent people in the 20th century. Heitz was one of the earliest produces to plant and make wine from Cabernet Sauvignon.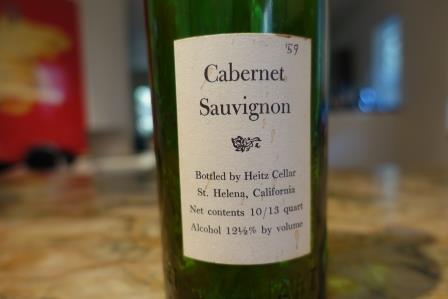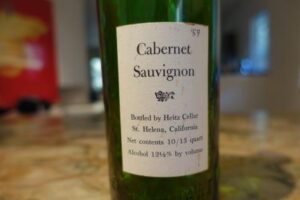 Tasted double blind, I was just this bottle was about 20 years younger than its true age. This is the first vintage of Heitz. As you can see from the image, they did not even have labels for their wine yet. Just a simple, typed sticker. The grapes did not come from his own vineyard. This was far too early for that To make his debut vintage, Joseph Heitz purchased grapes from another grower.
'
I know I will never see another bottle of this stunner. And that's OK, as I will retain the memory and the empty bottle for years.
1959 Heitz Cabernet Sauvignon – Stunning in every sense of the word, especially when the wine was revealed, as it was served double blind. I was sure it was a strong, fully mature Pauillac. Full bodied, with a good concentration of fruit, cedar wood, cigar box, cassis and wet earth, this can easily go another decade or longer. What a treat Steve Matthesen!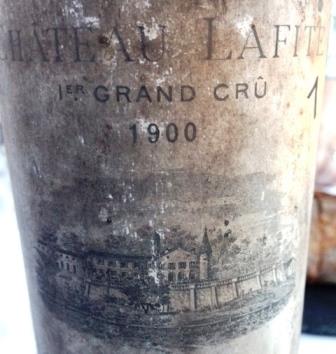 # 1 – 1900 Lafite Rothschild – We had to arrive at the number one wine on my list of The Top Ten Best Wines Tasted in 2016 sooner or later. Well, ladies and gentlemen, boys and girls, we are here. The wine was not picked because it was the best wine of the year. Far from it. But it was certainly a bottle I would never have guessed I'd ever see, let alone taste. Achim Becker, who has a great website, although it is mostly in German, Wine Terminator, is one of those true wine lovers, with a passion for older wine. His tasting group, which I am proud to have come up with their name, "The Cellar Devils of Dusseldorf" are absolutely nuts, in all the right ways! I am more than happy that the hotel I stay in is within walking distance of where we eat. So, it is difficult for me to get lost, even after one of their debauched, Bacchanalian evenings. Trust me, in ancient Rome, The Cellar Devils of Dusseldorf would have dined with Caligula, often! Listen up you guys, I am already in training for my visit next year.
1900 Lafite Rothschild – Served double blind, in my wildest dreams I never though the wine was this old. My guess placed it in the 1940's. The nose showed off with the array of scents ranging from truffle, autumn leafs, forest floor, 5 spice, cigar box, lead pencil and cedar chest. A whisper of fruit popped in, but the secondary aromatics were all mattered here. Elegant, light on its feet and still offering spicy cassis flavors in the mouth, the silky tannins, freshness and extreme patina of age got even better in the glass! What a great experience! This is a wine I am not going to forget tasting. Speechless is all I can say. 94 Pts
Well, that's it for my Top Ten Best Wines Tasted in 2016. There is one commonality that all these wines share, they were all enjoyed with good friends. Because that is what we buy cellar and open our bottles for. 2016 was an amazing year of wine, friends and family. 2017 is rapidly approaching. Looking over this list, it is going to be hard to top it. But who knows? I might get lucky.