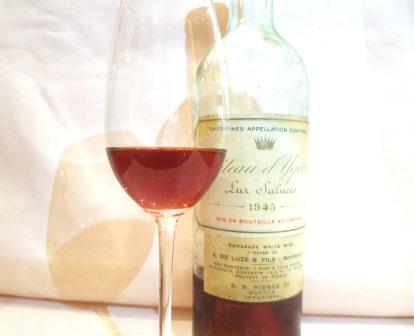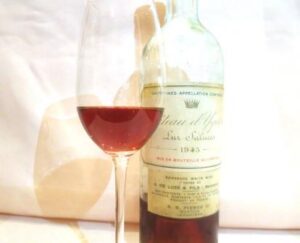 Putting together the top ten wines of 2013 was fun, interesting, and introspective. It allowed for a leisurely stroll down memory lane. 2013 was a year filled with laughter, learning, joy, pleasure and growth. For those of you that have visited The Wine Cellar Insider before, as you can see, we also have a brand new website this year! When reviewing 2013, all things considered, it was a very good year. The good years are defined as creating numerous, special moments and memories, some of which are wine filled and few are wine soaked. The wine coated moments were only made possible by all the people I was blessed to be able to share those times with.
If I waxed philosophically about the previous 12 months skipping the wine, this would be a deeper, shorter post, blending smiles, a little bit angst and an occasional moment or two I wish had turned out differently. But you cannot recork the Genie bottle, can you? Some of what ook place is due to choice. Some was due to chance. Assuming you believe in those possibilities and the merits of choice and chance. Discussing that over a bottle of wine would make a perfect afternoon. Fortunately, as this is a wine site, memory lane isn't cluttered with the occasional events that are better for rubberneckers than the participants after they have run their course. This is a look into the rear view mirror of 2013, taking in all the best times shared with the people I care about and those that I would like to know better, along with the wines we shared together.
Wine is a true time machine. This list of the top ten wines of 2013 took a lot of factors into consideration. Of course the best bottles providing sublime tasting experiences made the list. But there had to more than just quality of the wines to make the list. The wine and memory needed to capture a moment in time that stood out, demanding to be remembered. Each of those memories are important for a diverse set of reasons. The rationale varied as much as the wine.
This was a difficult list to put together. There were several wines that deserved a place on the top ten wines of 2013. But with effort, I managed to cull the list to its current number of entries. I hope you have as much fun reading about the top 10 wines of 2013 as I did in writing it. You can take this to the bank, drinking and tasting the top 10 wines of 2013 was a lot more fun than reading or writing about it. The following wines are not in a specific order, with the exception of number 10, which was my wine of the year.
We also published a list of the top ten best value wines tasted during the year as well. The Ten Best Value Wines of The Year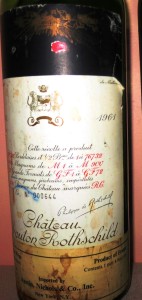 1961 Mouton Rothschild – Still dark in color, the impossible to forget aromatics were filled with Asian spice, truffle, cigar box, cedar wood, fresh strawberry jam, incense, coffee and mint. Packed with layers of sweet, rich, intense, pure, exotic spices and fruit, with plush, opulent, sexy textures, the wine remains on your palate for more than 60 seconds! 100 Pts
1961 Mouton Rothschild made the list of the top ten wines of 2013 because it personifies what makes Bordeaux the world's greatest wine. It's possible to understand this from tasting young wines. It's impossible to understand this without tasting older, mature Bordeaux wine.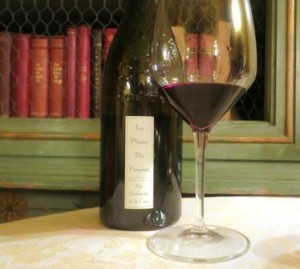 2005 Mordoree Plume du Pientre – Deep, dark and rich in color, this stunning wine knocks on perfection. With incredible levels of concentration, the unctuous wine completely coats your palate with flavor. Thick, rich and intense, yet, everything is harmonious. The finish lasts for close to 60 seconds with its licorice, coffee bean, black, red and blue fruit, liqueur like profile. Impossible to find, yet worth the effort and expense to track a bottle or two of this majestic elixir of Chateauneuf du Pape. 100 Pts
2005 Mordoree Plume du Pientre made the top ten wines of 2013 for the combination of being not only a great example of Chateauneuf du Pape at its best, but it was shared with Fabrice Delmore and other producers at a dinner in Chateauneuf du Pape that will remain etched in my mind.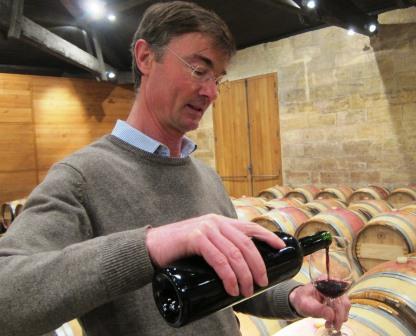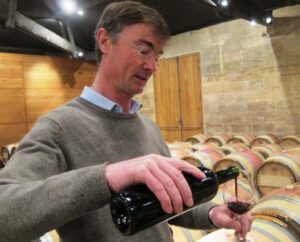 2010 Vieux Chateau Certan – An expressive nose of violets, truffle, boysenberry, chocolate and liqueur notes. Powerful, dense and perfectly balanced, the wine is intense, silky, velvety, pure, fresh, ripe and intense. The finish is long, seamless and coats your palate with flavor, texture and rich sensations that linger. The wine changes with each sip, giving you something new to think about with each sip, sniff and taste. This note was written about the wine based on tasting it with only a pop and pour. With time and air, this is going to a legendary vintage for Alexandre Thienpont and Vieux Chateau Certan that future generations of collectors will covet. If you have the funds, this is the wine to buy. 100 Pts
2010 Vieux Chateau Certan earned its place on the top ten wines of 2013 for its remarkable quality. The wine is about as good as Pomerol gets. It's close to the level of Petrus and Lafleur and it sells for a fraction of the price. It was the second year in a row that Alexandre Thienpont made a wine of unequaled quality with a finish that seems to have stuck with me for months.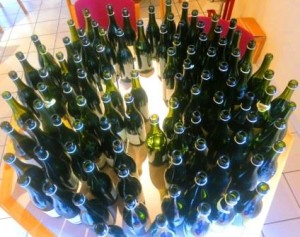 2010 Vieille Julienne Reserve – Every now and then a wine leaves you speechless. This is that good! With complex aromatics, the wine offers charcoal, jam, pepper, spice and garrigue to get the ball rolling. The wine is pure, long and expansive, with an incredible intensity of flavor and vast array or perfect ripe and over ripe fruits. The finish builds for close to 50 seconds! There is no sensation of heat in the 16.4% alcohol finish. 100 Pts
2010 Vieille Julienne Reserve made the list of my top ten wines of 2013 for its obvious level of quality. But there is more to the story. Michel Blanc and Philippe Cambie, along with a myriad of the best winemakers in Chateauneuf du Pape graciously allowed me to tasted more than 100 different wines, reminding how much pleasure Grenache based wines deliver. I am looking forward to spending several days tasting in Chateauneuf du Pape in 2014.
1994 Zind-Humbrecht Pinot Gris Clos Jebsal Sélection de Grains Nobles – Instead of tasting impressions, perhaps using terms like; stunning, incredible, mind blowing, intense, 60 second finish or other words of phrases would help make my point. After a long night of some very good red wines, this was popped, instantly grabbing my attention with its unctuous textured, incredibly ripe, thick waves of sweet, honeyed fruit. The wine was not tiring as the level of acidity gave the wine lift, making it refreshing. If you love sweet wines, this is a must buy. 99 Pts
1994 Zind-Humbrecht Pinot Gris Clos Jebsal Sélection de Grains Nobles is on the list of the top ten wines of 2013 because it showed me that all great sweet, white wines do not only come from Sauternes. I need some of this elixr in my cellar.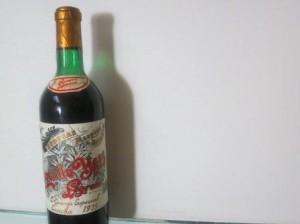 1925 Marqués de Murrieta Rioja Castillo Ygay Gran Reserva Especial – This nose was off charts! Served double blind, I was willing to bet it was a 1947 Right Bank Bordeaux, due to its insane, jammy, liqueur, VA, earth, floral, licorice, truffle, brown sugar, ripe, riper and over ripe berry, plum, fig and raisin profile. It was definitely one of the most unique wines I've ever nosed and tasted. On the palate, the wine was erotic, sexy and decadent in all the right ways, finishing with sensuous, pure, cherry liqueur flavors. 99 Pts
1925 Marqués de Murrieta Rioja Castillo Ygay Gran Reserva Especial is on the top ten wines of 2013 because it was my first, mind blowing experience with older Rioja. This was so good, I bought a bottle to share with my friends. Not only did I learn about the quality of old Rioja, I also discovered these wines, even at close to 90 years of age, need some air to refresh the aromatics. I hope I can find another bottle. Thank you to Achim Becker and Uwe Bende of the Dusseldorf Cellar Devils for turning me on to this world class, wine tasting experience.
After publishing this article, Luis Gutierrez of The Wine Advocate filled me in one some of the details behind this amazing wine. The wine was bottled in April 1964 after spending 32.75 years in traditional old, tartrate-encrusted American oak barrels, five years in fairly new wood barrles and eight months in wooden tanks. The wine was officially released in 1973.
1990 Cheval Blanc – Licorice, flowers, dark chocolate covered, black raspberries and plums with over ripe black cherry scents is the first thing you notice. What keeps your attention riveted to your glass is the pure silk and polished velvet, opulent and even decadent textures. The finish must last for at least 60 seconds! Served at one of those marathon tastings with so many great bottles, stunning wines are often lost in the mix. The 1990 Cheval Blanc stood out from the pack, grabbed my interest and never let go. Insanely expensive, but with good reason. This is about as good as a wine gets. I do not have the funds to go out and buy more, but I would never sell my bottles. This wine was so good, just writing up the tasting note brings a smile to face remembering the wine. 100 Pts
1990 Cheval Blanc made the list of the top ten wines tasted in 2013 because it stood out in a crowd. The wine delivers one of the most decadent tasting experiences possible. This sensuous St. Emilion wine needs to be tasted at least once to understand the draw of Right Bank Bordeaux.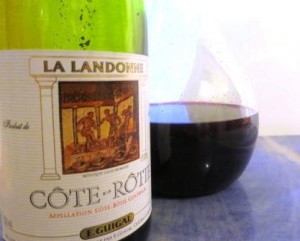 1999 Guigal La Landonne – Absolutely compelling! Each great wine is unique, with its own, individual character. But at some point, wines just do not get any better. That is the case with 1999 Guigal La Landonne. While this wine is clearly far too young, the incredible depth of flavor, concentration, balance, richness, freshness, purity and intensity are impossible to ignore. 100 Pts
1999 Guigal La Landonne found its place on the top ten wines of 2013 because I discovered what I had been missing for years. Between La Landonne, La Mouline and La Turque, it's impossible to have a clear favorite. Although I openly admit, I have always held a special place for La Mouline in my heart. This stunning bottle, placed in a flight of all three 1999 Guigal Cote Rotie wines blew me away! From this moment forward, I am going to pay more attention to La Landonne.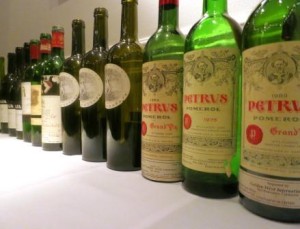 1989 Petrus – OMG!!! That's Oh My God for any newbie reading my notes for the first time. This is the real deal and a great example of why the world's wealthiest collectors buy Petrus. Served blind, it was mind blowing from the first swirl and sniff. The complex aromatics lifted off with their smoke filled tones, coupled with fresh black cherry, truffle, cocoa powder and smells of middle earth. OK, I admit, I am not quite sure what middle earth smells like, but the earthy aromas here were so complex, I am not sure how else to describe the wine and get you to understand the experience. This stunning tasting experience did not stop here, it got better when the juice slid over my tongue, the roof of my mouth, my teeth and gums and completely coating my palate with sensuous layers of pleasure. Thick, opulent, polished decadence meets purity, balance and harmony. If that is not wine porn, I do not know what else to say. The finish was close to 90 seconds! Note to self, find more rich friends with Petrus in their cellar and be much nicer to my brilliant, charming and Godlike friends that are reading this note, in the hopes they will know I am sincere and share more Petrus with me in the future! 100 Pts
1989 Petrus found its spot on the top ten wines of 2013 for the hedonistic, decadent, sexy tasting experience it provides. Petrus would probably show up on my list more often, but the chances to taste Petrus, due to its high price are far and few between.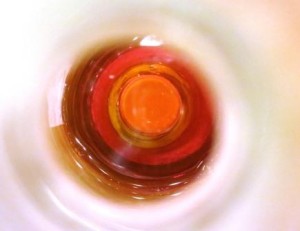 1945 d'Yquem – In color, this almost 70 year old wine sported copper with orange hues. With time, about 30 minutes, candied orange, caramel, burnt sugar, grilled pineapple, honey and nut aromas rose from the glass to create the perfume. Soft, lush and sweet, the wine leaves a rich trail of caramel corn, brioche, roasted orange, spice, butterscotch, grilled pineapple and vanilla sensations on your palate. It does not have the same level of concentration, complexity or exotic texture found in the legendary 1937, but it is close. This was my first time with this vintage. I hope it's not going to be my last. 99 Pts
If you are wondering how a wine with a tasting note extolling these virtues did not earn 100 Pts, I can explain. The only reason this heart stopping wine did not hit 100 Pts is, the 1937 d'Yquem was even better when tasted last year.
1945 d'Yquem is on the list of the top ten wines of 2013 for a few reasons. Not only was it one of the best wines tasted this year, it also comes a compelling story. A story which will remain legendary to all the people at the table where the wine was served.
At a dinner in December with my wine group 7 Blind Men, one of my best friends, who shall go nameless, (to protect his identity, we shall refer to him as Steve M,) actually drank all the 1945 d'Yquem from my glass when I left the table! As most of us know, it's not the crime that's the issue. Often it's the cover up that gets you into trouble. Downing the rest of my 1945 d'Yquem from my glass like a drunken sailor that had gone without a drink for the past 12 months as sea the moment I left the room, is not perhaps the wine crime of the century. It's what took place next, that will remain etched in our memories!
When Steve M was politely asked if he commited the deed, that is where the fun begins. With a crooked smile and his left eye slightly more open and raised a little bit over his right eye, his face reddened to a bright shade of crimson, due to copious amounts of alcohol, Steve M replied sheepishly and somewhat drunkedly,"My wife drank the wine." He said that shamelessly, with a definite slurring of his words. He seemed even a little bit prideful of his brazen act. As if he had pulled off a major crime and gotten away with it.
To help paint the full picture, his wife had left the table and gone to sleep about an hour before the d'Yquem was poured. He managed to obtain a pour for his sleeping wife claiming, he was bringing it to her. As you can surmise, Steve M drank her 1945 d'Yquem too! Maybe I'll get lucky and Steve M will feel contrite and offer to open a bottle of 1921 d'Yquem to make up for his actions. We'll have to wait and see. But that's not my breath I am holding.
In the honorable mention column, one wine stand out and for good reason too! Over the past several months, I tasted close to 100 of the best 2003 Bordeaux wines. You can read the full report here :
2003 Bordeaux Tasting
Some 2003 Bordeaux wines were not as interesting as I had hoped. Others were good, but they were already close to mature at ten years of age. The few at the top of the list are going to be legendary bottles that collectors will covet in the years to come for their exotic stylings. One wine stood out about all the others. That wine deserves it's special status as this year's honorable mention in my annual top ten wines of the year report.
2003 Montrose – Still showing a lot of color, smoke, licorice, truffle, forest floor, fresh herbs, leafs, cigar wrapper, Asian spice and cedar chest make a compelling perfume. On the palate, the wine is powerful, dense and mouth filling, yet equally balanced, supple and rich. Everything is exactly where it should be. This is not a candidate for 50 years of aging like 1989 or 1990, but in its own way, it's close to the same level of quality. The finish remained alive for more than 60 seconds. Bravo! This could be the wine of the vintage! It's as good and probably better than the 1990 Montrose and that's really saying something. 100 Pts