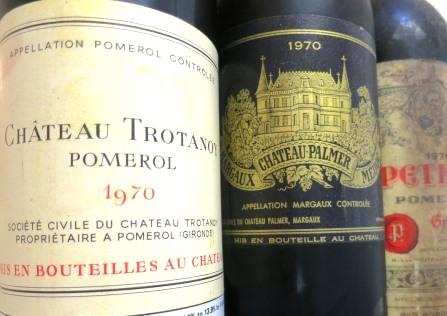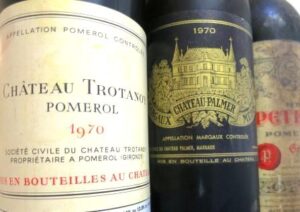 1970 Bordeaux Wine Buying Guide Tips on Best Value Wines
This Bordeaux wine value buying guide page is a list of the top 1970 Bordeaux wines in the market for the money today. These are the best Bordeaux wines from the vintage combining quality, character and price from every major Bordeaux appellation.
1970 Bordeaux was widely praised at the time it was first tasted.  After all, it was clearly the best vintage since the historic 1961. After nine years, wine lovers were ready for a good vintage. The wines sold well. Over the years, most of the 1970 Bordeaux wines, which previously offered a healthy suply of ample charm have started dropping their fruit. There are some wines from the vintage that still deliver pleasure over 40 years later, and at fair prices too. From the Medoc, 1970 Latour and 1970 Palmer vie for the best wines. In the Right Bank, Pomerol was much more successful with Petrus and Trotanoy leading the pack.
For details on the 1970 Bordeaux vintae, harvest and wines: 1970 Bordeaux Wine .  For tips on other Bordeaux value wines and vintages:  Bordeaux Wine Buying Guide Find the Best Bordeaux for the money to buy today (Vintages 1959 to today)
La Conseillante 93 Pts
Latour 94 Pts
Latour A' Pomerol 94 Pts
Lynch Bages 90 Pts
Montrose 89 Pts