The following 2010 Margaux were all tasted in bottle with the UGC in Los Angeles in late January, 2013.
2010 d'Angludet – Opening with ripe black raspberries and earthy tones, there is a softness to the tannins one does not normally find in this wine. The finish ends with soft, fresh, spicy, floral, black and red fruits. From a blend of 55% Cabernet Sauvignon, 35% Merlot and 10% Petit Verdot, this is the best vintage I've tasted of Chateau d'Angludet yet. 90 Pts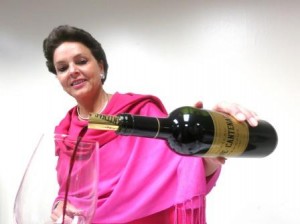 2010 Brane Cantenac – Great nose, packed with fresh flowers, cherries, earth, spice and jam. Focused, refined, elegant and concentrated with layers of sweet, ripe, lush, fruits, this blend of 62% Cabernet Sauvignon, 30% Merlot and 8% Cabernet Franc is the best vintage of Brane Cantenac I've ever tasted. Look for this to age well. 95Pts
2010 Cantenac Brown – Coffee bean, oak, olives, blackberries and bitter chocolate, the wine is soft, ripe and round, but there is a dusty quality to the tannins in the finish of the 66% Cabernet Sauvignon and 34% Merlot blend. 92 Pts
2010 Du Tertre – Earthy, spicy, blackberries and black cherries create the aromatics. Fresh, clean, zippy fruits from a blend of 70% Cabernet Sauvignon, 20% Merlot and 10% Petit Verdot are found in the long finish. 91 Pts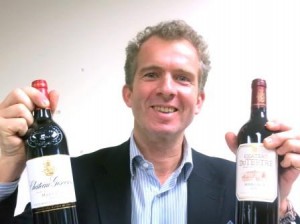 2010 Giscours – Licorice, espresso bean, black cherries, truffle and forest notes open to a rich textured, full bodied, plush, potent Margaux, filled with fresh, pure, clean, ripe, black and red fruits. This blend of 71 % Cabernet Sauvignon and 29% Merlot blend is going to develop into a very special wine with a decade or so of bottle age. 94 Pts
2010 Kirwan – Coffee bean, flowers, oak, smoke and black cherry notes are the best part of the wine. While sweet, round and well made, this blend of 50% Cabernet Sauvignon, 35% Merlot, 9% Cabernet Franc and 6% Petit Verdot lacks that extra special something. 90 Pts
2010 Labegorce – A contender for one of the best value Bordeaux wines from the 2010 vintage, this blend of 45% Cabernet Sauvignon, 45% Merlot, 6% Cabernet Franc and 4% Petit Verdot produced a wine that opens with licorice, black cherries, espresso and spicy cassis scents. There is ample round, fresh, ripe, lively fruits found in the finish. 91 Pts
2010 Lascombes – Espresso bean, coffee, licorice, chocolate and jammy blackberries create the aromatics. On the palate, the wine is lush, opulent and rich, there is a touch of heat in the powerful, ripe, oaky finish. 92 Pts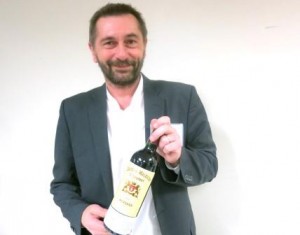 2010 Malescot St. Exupery – Inky in color, this elixir pops the moment the wine hits your glass with licorice, smoke, black and blue fruits, jam, chocolate and coffee bean scents. This blend of 50% Cabernet Sauvignon, 35% Merlot, 10% Cabernet Franc and 5% Petit Verdot is incredibly powerful, polished, rich and opulent, if not decadent. This silky Margaux wine was made for hedonistic, Bordeaux lovers. 97 Pts
2010 Prieure-Lichine – Soft, round, ripe and filled with black and dark red berries, licorice and earth, the wine ends with fresh, plums, spice and blackberry. Produced from a blend of 65% Cabernet Sauvignon, 30% Merlot and 5% Petit Verdot. 91 Pts.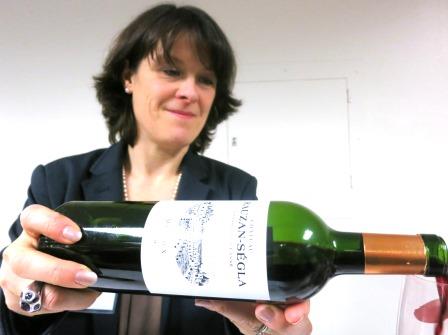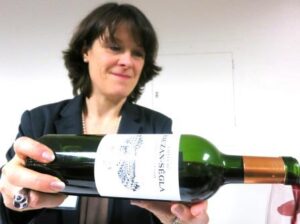 2010 Rauzan Segla – There is a beautiful sense of symmetry in this wine. With just enough layers of intense, concentrated, ripe, fresh, juicy berries, the wine pops with freshness, elegance and strength. Not as exotic as the 2009, it's more powerful, concentrated and perhaps, complex. This blend of 60% Cabernet Sauvignon, 35% Merlot, 3.5% Petit Verdot and 1.5% Cabernet Franc produced a wine that will demand cellaring. My guess is, patient consumers are going to be rewarded with pleasure. It's going to be difficult to decide which is the better wine from Rauzan Segla, 2010, or 2009. Lucky consumers will be able to compare both over the next several decades. 95 Pts