The following 2010 St.Julien wines were all tasted in bottle with the UGC in Los Angeles in late January, 2013. In the 2010 Bordeaux vintage, 2010 St. Julien seems to have been extremely successful in every commune, from top to bottom. The wines are rich, deep, vibrant, powerful, yet refined and display great purity of fruit. St. Julien is well represented with the UGC, offering tasters and consumers a good idea of the vintage. From barrel tastings in April 2011, Chateau Ducru Beaucaillou was for my palate, clearly the wine of the appellation. However, many of these wines are not that far behind in quality.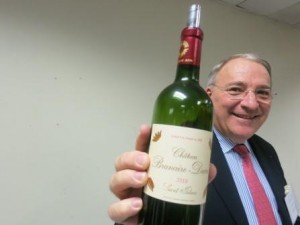 2010 Branaire Ducru – Floral, coffee, tobacco, mocha and blackberry notes lead to a powerful vintage for Branaire, with a beautiful sense of purity to the fruit, freshness and the structure to age and develop well. Patrick Maroteaux feels this blend of 70% Cabernet Sauvignon, 23.5% Merlot, 4% Petit Verdot and 2.5% Cabernet Franc is the best vintage yet for his chateaux, he could be right. 94 Pts
2010 Gloria – With ample ripe blackberry, chocolate, spice and espresso, this tannic, powerful vintage of Gloria is built to age and evolve. It has the depth and structure to improve for years. From a blend of 66% Cabernet Sauvignon, 28% Merlot and 6% Petit Verdot, this is one of the best buys from St. Julien in this vintage. 92 Pts.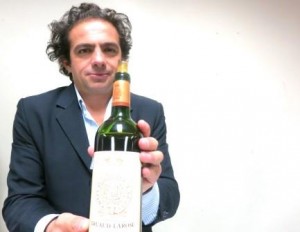 2010 – Gruaud Larose – Tannic, structured, long, concentrated with cassis, black raspberry, stone, tobacco and spice, this blend of 68% Cabernet Sauvignon, 28% Merlot and 6% Petit Verdot needs at least a decade, and probably longer before it's fun to drink. 92 Pts
2010 Lagrange – Soft blackberry, olive, herb, cocoa, oak and black plums open to a fresh, full bodied wine. From a blend of 75% Cabernet Sauvignon and 2% Merlot, there is some drying sensations in the fresh, crisp, red and black fruit, olive tapenade finish. 90 Pts
2010 Langoa Barton – From a blend of 73% Cabernet Sauvignon, 17% Merlot and 10% Cabernet Franc, the wine is packed with lively, spicy red and black fruits, earth, coffee and tobacco. This bright, tannic wine needs time to develop and soften. At least a decade or more is required. 90 Pts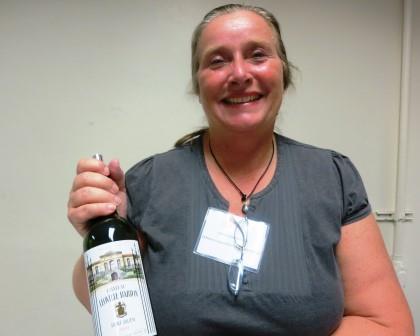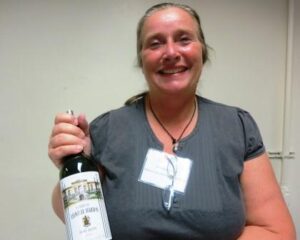 2010 Leoville Barton – Powerful, concentrated, tannic and intense, there is good volume, mouth searing tannins and a richness of vibrant, ripe, crisp fruit that create a long lived wine. From a blend of 77% Cabernet Sauvignon, 21% Merlot and 2% Cabernet Franc, fans of this estate, with patience and the funds should definitely be on the lookout for it. 95 Pts
2010 Leoville Poyferre – Inky in color, with explosive notes of licorice, smoke, jam, black and blue fruit, fresh brewed espresso and earth, the wine is dense. Packed with ripe, polished, fruits, sweet tannins, and enough freshness to give this life, the wine expands on the palate with a blast of juicy, ripe, lush, sweet berries. Not quite at the level of the stunning 2009, but this blend of 61% Cabernet Sauvignon, 30% Merlot, 6% Petit Verdot and 3% Cabernet Franc is close. This stunning wine should age and evolve for decades. 96 Pts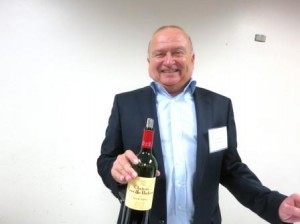 2010 Saint-Pierre – With a complex nose packed with mint, espresso bean, cocoa, blackberry jam, licorice and earth, the wine is big, rich, concentrated, long, polished and tannic. There is a lot going on here with this blend of 66% Cabernet Sauvignon, 28% Merlot and 6% Petit Verdot. 94 Pts