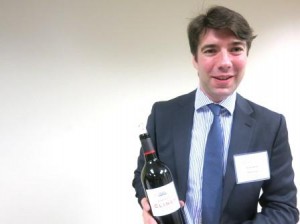 The UGC, Union of Grand Cru, is clearly the best organization for the promotion of wine from any region that I am aware of. But due to its small size and the tiny amounts of wine needed for numerous tastings, Pomerol is not as well represented as I wished with the UGC. St. Emilion, the other Right Bank appellation includes far more producers. Still, this handful of 2010 Pomerol wines gives you a nice, snapshot as to what to expect from the 2010 Pomerol vintage.
2010 Bon Pasteur – Bon Pasteur is a new member in the UGC, it was nice being able to the wines being produced by this Pomerol estate in bottle. Rich, fat, lush, round chocolate covered black cherries, espresso bean, licorice and spice open to an opulently textured, wine of pleasure with depth, complexity and silky tannins. Clearly, this blend of 85% Merlot and 15% Cabernet Franc produced one of the best vintages of Bon Pasteur the estate has yet produced. 93 Pts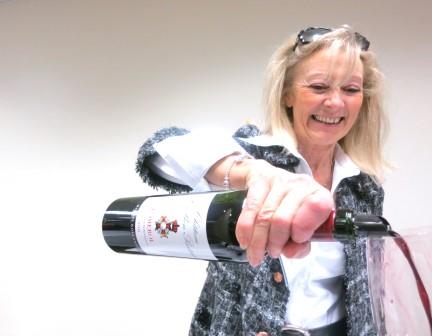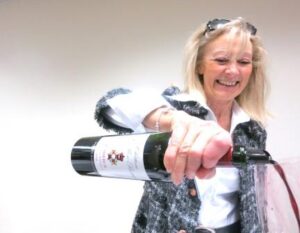 2010 Clinet – Deep in color, with layers of ripe, juicy, dark red berries, plums, licorice and chocolate, the wine is lush, sensuous, powerful and in balance. Silky fruits and velvet tannins give this blend of 85% Merlot, 12% Cabernet Sauvignon and 3% Cabernet Franc a long, rich, expansive, opulent finish. 97 Pts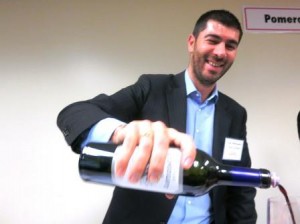 2010 La Conseillante – With a nose reminiscent of a flower shop, produced from a blend of 80% Merlot and 20% Cabernet Franc, the wine is packed with fresh black raspberries, cherry blossoms and sweet, dark chocolate. Freshness and concentration lead to a long, tannic, pure, black raspberry and plum finish, with a hint of olive tapenade. 96 Pts
2010 Gazin – Licorice, smoke, earth, plums and cherries are easy to find. Structured to age, deep and refined, this is one of my favorite vintages from this producer yet. 93
2010 La Pointe – This Pomerol is clearly on the rise. There is length, balance, freshness and purity of fruit that finishes with round, silky tannins and layers of ripe, juicy plums. Showing much better in bottle than in barrel, this is the best wine I've tasted yet from Chateau La Pointe! 91 Pts
More 2010 Bordeaux wine tasting notes from the UGC to follow.