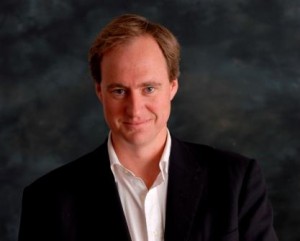 Liv-ex, short for London International Vintners Exchange, was founded in 1999 by James Miles and Justin Gibbs.  Liv-ex set out with the admirable goal of changing how the fine wine trade would operate after hundreds of years of tradition. Using their background in finance, Liv-ex strove to add higher levels of efficiency, transparency and safety, coupled with provenance, for business to business transactions. between members of the trade. Perhaps because of, or despite their interest in wine solely as a commodity and not a romantic or hedonistic treasure, Liv-ex is now prospering. More importantly, they are gaining a serious foothold in the Bordeaux wine trade that has been dominated by how things have been managed in a traditional manner dating back to at least a century before the 1855 Classifiction of the Medoc took place!
From its humble beginnings, Liv-ex has morphed into an incredibly, well respected company that is widely quoted all over world.  Their myriad of self-created indexes, based on weightings similar to the stock market, are seen as reliable indicators of the fine wine market. Liv-ex not only helps facilitate business to business trading with efficiency and new levels of transparency, but with better provenance as well.
More than just servicing the trade, Liv-ex strives to provide important information on pricing, buying and selling trends that matter to consumers and the trade. With 420 active merchants from 35 different countries, Liv-ex has become an established player in the world of fine wine.
To uncover how this happened and gain an inside view to their future plans, The Wine Cellar Insider sat down with the founder, James Miles for an extensive interview.
Jeff Leve For people not familiar with Liv-ex, what is your core business?
James Miles "Liv-ex is an acronym for the London International Vintners Exchange. I guess everything you need to know is in the name. People often find it hard to get their head around what an exchange does."
Jeff Leve What is the business model for Liv-ex?
James Miles "Our business is about information. Our unique selling point is our price data. Merchants come to us to find out the current transaction price, where their competitors are actually trading. They can't get this from anywhere else. They also come for liquidity."
Jeff Leve Where does Liv-ex earn its income from?
James Miles "65% of our income comes from transactions, 30% from data and subscriptions and the balance from storage, settlement and transport."
Jeff Leve What was the inspiration behind starting Liv-ex?
James Miles "At the time we were stockbrokers. We were struck by the similarities between stocks and wine. We had bought and sold a small amount of fine wine in the traditional way and became fascinated by the market. Our observation was that it was both opaque and inefficient. We had a hunch the Internet had the potential to change this and revolutionize the way fine wine was traded."
Jeff Leve Were either of you involved at all in the wine trade? Or was your primary experience in trading stocks?
James Miles: "We weren't qualified for much. We knew little about wine and even less about the market. But we understood how markets worked. Justin was an equity salesman. I was an equity analyst. If we had been better informed, we would never have attempted it. Not being from the trade also helped us to establish our independence early on, which was vital."
Jeff Leve What was your next step in putting together Liv-ex?
James Miles "Our idea was to build a wine exchange for merchants along stock exchange lines.  Most people felt the Internet provided the opportunity to cut out the middle man. Our thinking was that an exchange would work along Business to Business lines."
Jeff Leve With that spark of an idea, what did you do?
James Miles "We saw the opportunity, not in terms of removing unnecessary middlemen, but in terms of cost. By driving down the cost of distributing information to almost nothing, the Internet opened a gap in the market for our ideas. Our vision was to make trading wine more transparent, efficient and safe."
Jeff Leve You make a big issue of transparency. Is transparency more important than price?
James Miles "They are related. Transparency gives buyers confidence in the price."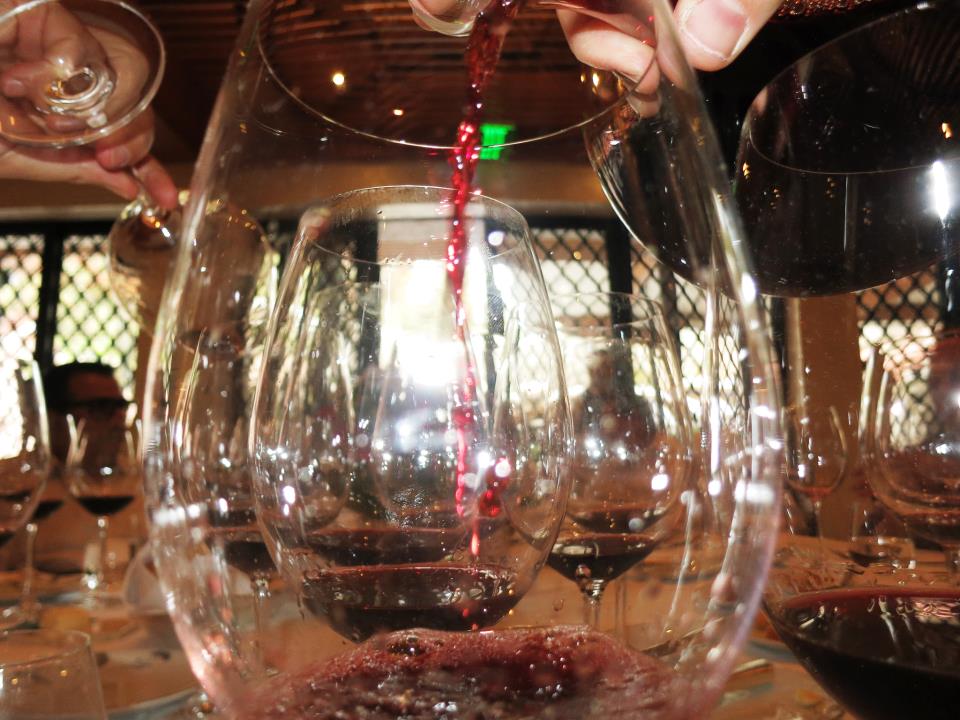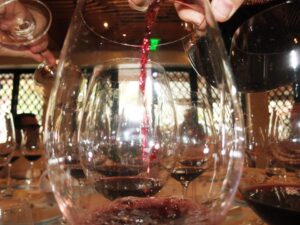 Jeff Leve Is wine a personal passion for you?
James Miles: "We love wine. But we were drawn to the trade by the business idea rather than a passion for the product. This makes us pretty stupid I know!"
Jeff Leve What wines do you purchase for your own your personal cellar?
James Miles: "I tend to only buy to drink, although there is stuff in my cellar like Carruades and Duhart Milon, which has got too expensive for me. I tend to only buy less expensive wines in the great vintages. I have a lot of lesser 2009s in magnum. I also have a smattering of Fourrier, Chateauneuf du Pape from Clos des Papes and Boillot. I don't tend to pay more than £500 per case for anything.  My cellar is heavily concentrated in second and third tier Bordeaux like Lynch Bages, Leoville Barton and Pontet Canet."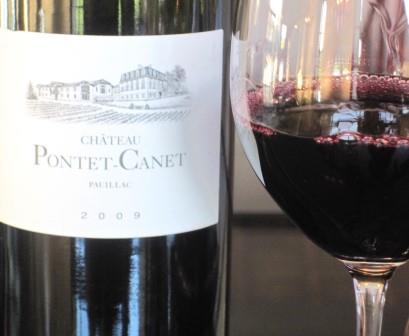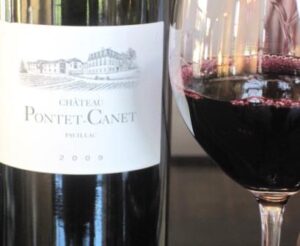 Jeff Leve What is your guess as to the value of fine wine traded today on an annual basis?
James Miles "In 2011 it was about £4bn, but 2012 was down 30-40%."
Jeff Leve How much of that is Bordeaux wine?
James Miles "In 2011 94% of Liv-ex trade was Bordeaux wine. In 2012 it was 85%."
Jeff Leve How much of that is devoted to the First Growths?
James Miles "Currently about 30%, by value. But that is lower than normal."
Jeff Leve Do you think the current system of selling Bordeaux wine En Premeur will continue in its present form?
James Miles "Yes. It is a brilliant system for the producers. I don't see the structure changing in my lifetime. However, it could be more transparent, efficient and safe than it is currently."
Jeff Leve Where is the fine wine market headed these days?
James Miles "The underlying themes are unchanged and positive. More people are drinking wine and the rich are getting richer, particularly in emerging markets. Prices got way ahead of themselves, particularly those wines that were sought after in China, like Lafite Rothschild. The correction has been tough. But it is cyclical and not structural. The underlying demand and interest in fine wine hasn't gone away."
Jeff Leve How have things changed for you at Liv-ex, since you first got started?
James Miles "The Internet has made the market much more transparent and information travels much faster. This has made the market more accessible and opened a multitude of new opportunities making it much larger."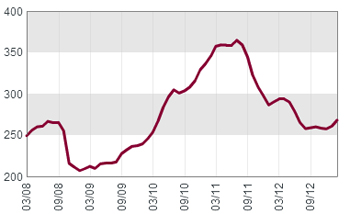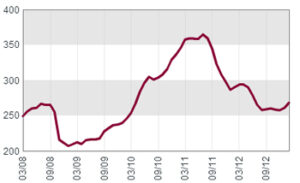 Jeff Leve Why did you create the initial Liv-ex 100 in 2004?
James Miles "We publish a monthly market report for subscribers to our Cellar Watch, which is a cellar management tool for collectors. We first did it for fun to demonstrate a point in one of our reports. It caught the imagination of the press. Bloomberg and Reuters called asking if they could list our index on their platform! Since then the 100 has become the benchmark for the industry which was a huge coup!"
Jeff Leve How much has the 100 Index changed since its inception?
James Miles "The 100 index is weighted by multiplying price by production and scarcity. We depreciate supply as the wine ages, to reflect the fact that wine gets scarcer as it gets older. So there is a natural bias to young wines with high production and big prices. This means the index is heavily weighted towards recent vintages of the First Growths. This reflects the reality in the market. Lafite Rothschild from Pauillac makes 25,000 cases at £5-10,000 per case. Clearly it is always going to be more important than a top Rhone, Burgundy or a garage wine in California, where prices are high but quantities are tiny.  The vintages have changed, but the brands that matter have not."
Jeff Leve Are you still focused on business to business transactions exclusively?
James Miles "Yes. We have no interest in trading with consumers or producers. Our members do this very well. Our job is to facilitate trade among our members, not to put them out of business. If they do well, we do well."
Jeff Leve How many members are currently part of the exchange?
James Miles "We have 420 merchants in 35 countries!"
Jeff Leve Which countries are the most active?
James Miles "UK and France. London and Bordeaux is still home to 9 out of 10 of the biggest players in the world. The biggest wine merchants in Europe are also the biggest in China."
Jeff Leve Aren't consumers better off purchasing wines at auction, than through traditional merchants?
James Miles "Definitely not! Outside of the US and possibly Asia for the time being, auctions are an irrelevance. It is much cheaper and more convenient to trade with a merchant. That is why the merchant market is 10 times larger."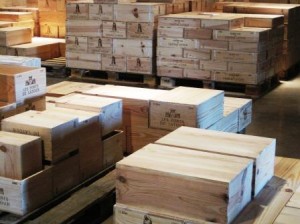 Jeff Leve What is your opinion regarding the decision by Chateau Latour to no longer offer their wines for sale as future?
James Miles "The decision is impossible to fathom. Not because it is bad for the market and the consumer, which it is, but because it makes no sense for the owners. When you can sell your wine for 500 Euros per bottle in a single phone call to a courtier, with minimal distribution or marketing cost, at gross margins of 98% and hold no stock, why would you want to change a thing? It is a high risk, low return strategy."
Jeff Leve What wines should consumers looking to invest in?
James Miles "Well stored older drinking Bordeaux wine represents great value for drinkers and investors relative to recent vintages."
Jeff Leve What do you think will happen to the Bordeaux market when Robert Parker retires?
James Miles "People will pay more attention to the consensus. I think this will be healthy."
Jeff Leve How pervasive is the problem of counterfeit wines today?
James Miles "Thankfully the chateaux are starting to take the problem more seriously. Technology like proof tag is making a big difference! It is not a large problem for us currently. Most of our business is in young wines and the chain is easily tracked back to the producer. But it is important that we all remain vigilant."
Jeff Leve How strong is the Asian market place today?
James Miles "It is very tough particularly in Greater China which includes Hong Kong, Singapore and Taiwan. These markets are at the heart of the slow-down and there are far too many players there currently. There is going to be a shakeout, which will be painful but necessary."
Jeff Leve With that as a starting point, what is your view of the Chinese market today, and for the foreseeable future?
James Miles "It is an exciting new market for the wine trade. There are early signs of some restocking in China which is positive and didn't happen last year. We expect a gradual recovery. The market is going to be more sophisticated and discerning as it matures. But the interest in wine is real and enduring."
Jeff Leve Where are prices for Bordeaux wine and other collectible wines headed?
James Miles "The picture is more mixed than the headline numbers suggest. Away from the First Growths, mature and third and fourth tier Bordeaux wine continue doing well. Right Bank wine like Angelus and Pavie, which were just promoted in the recent St. Emilion Classification are at all-time highs. Champagne, Burgundy and Rhone have been relatively untouched. High quality wines at sensible prices will do well."
Jeff Leve With wines being purchased solely for investment, obviously excessive shipping is a costly endeavor. What are your plans to lessen the need for movement in transactions?
James Miles "That is a very big question! The reason stock moves around is that legally, an entity can only prove ownership of a wine if it is actually in their warehouse account."
Jeff Leve How would Liv-ex change that?
James Miles "Our idea is to build and manage a central depository of ownership which would basically be a database of owners above a certified network of warehouses that all perform to the same standards with regards to storage conditions, verification process etc. In this scenario, transferring ownership would become a simple book entry or database transfer. Actual goods would not need to be moved unless physical delivery was a necessity."

Jeff Leve On the surface, for investors that do not plan on drinking the wine, not paying for shipping and maintaining provenance seems like a good idea for all parties involved.
James Miles "If you were to build a supply chain for fine wine today, you wouldn't build the current one. There is too much movement within the current system. The vast majority of trade is in wines that are too young to drink. 90% of Liv-ex's trade is in the last 10 vintages. As a result, most of our business is transacted between one storage account and another, even if it is travelling half way around the world in the process."
Jeff Leve What are your plans for the future at Liv-ex?
James Miles "We will continue to obsess about making trading wine more efficient, transparent and safe for the benefit of wine lovers everywhere."
Jeff Leve What does the future hold for wine investing?
James Miles "Wine and speculation in wine have been strange bedfellows since the beginning of time. As long as there is wine, there will be speculation. Both have a great future."
For more information on Liv-ex or to reach Liv-ex directly: Liv-ex