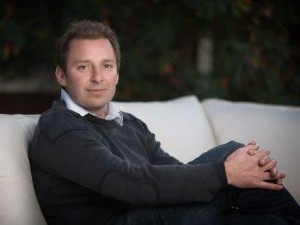 2012 Napa Valley Harvest Written by Philippe Melka, Atelier Melka
Following several years of atypical weather, the 2012 Napa vintage brought as close to a true "normal" harvest as the Napa Valley could have hope for.
The 2012 Napa vintage is the result of several factors. Due to drought conditions during winter and spring, the 2012 Napa vintage and growing season started with an early bud break, averaging one week earlier than normal. Additionally, there were perfect weather conditions during the blooming period for the 2012 Napa vintage. This allowed the vines to set yields averaging 20% more grapes per cluster. As a direct result of the beneficial weather, veraison in early July took place a full two weeks earlier than in 2011.
Despite the 2012 Napa vintage's primarily advantageous conditions, we did experience some water stress in the northern California vineyards. This was due to a combination of higher climactic demand and limited supply. Proper irrigation monitoring was critical throughout the ripening period. As a result, the threshold for irrigation was reached two weeks earlier than the previous year. The physical manifestations of water stress showed in the composition of the clusters. With the 2012 Napa vintage, for example, the Cabernet Sauvignon berries were smaller, with higher polyphenol content per skin and displaying spatial heterogeneity within the clusters.
The 2012 Napa vintage harvest season began with temperate conditions that lasted through the month of September. However, October started unusually warm, registering three digit temperatures for three consecutive days, and ended with four days of rainfall.
The 2012 Napa vintage has already been demonstrating beneficial characteristics. It's not only the Bordeaux varieties; Cabernet Sauvignon and Merlot that performed well, in 2012, all varietals performed wonderfully included Pinot Noir and Chardonnay from Russian River and especially from Sonoma Coast!
With the 2012 Napa vintage the wines are well structured, with good levels of acidity providing freshness and color stability. The yields have been generous, ranging 20-30% higher than historical averages. The wines have been showing higher alcohol levels due to the extended ripening season. Based upon on all of these characteristics, we expect greatness for the 2012 Napa Valley vintage.
Philippe Melka is one of the busiest consultant in Napa Valley. He also owns his own winery, Melka Wines. He can be reached at www.melkawines.com