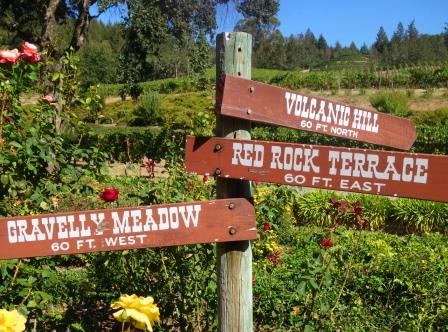 Diamond Creek Vineyards of Napa Valley fame was just sold to Louis Roederer Champagne! That is big news, especially during today's economic climate.
If you are not familiar with Diamond Creek Vineyards, you should be. In my opinion, they are one of the top vineyard sites in the entire Napa Valley. Their four most famous vineyards, Volcanic Hill, Gravelly Meadow, Red Rock Terrace and Lake Vineyard have produced iconic California wines for decades. While the estate floundered for a period, between 1985 to the mid 1990's, today, they are producing some the finest wines in the Valley.
Founded in 1968 by Al Brounstein, with the intent to produce vineyard specific wines from various terroirs planted to Cabernet Sauvignon, they made some of the best wines coming out of Napa in the 1970's. Their 1978 wines are now legendary.
Of course we all know the house of Louis Roederer, one of the best-known wine focused companies in Europe. Managed by Frederic Rouzaud, since 1990 the company has been on a buying streak snatching up some of the wine world's most coveted vineyard sites.
Today, they count Cristal Champagne, Roederer Champagne, Chateau Pichon Lalande in Pauillac, Chateau de Pez in St, Estephe, Delas Freres in the Rhone Valley and Scharffenberger Cellars as part of their significant holdings.
While it is know that other companies have expressed an interest in purchasing the famous estate for years, the Rouzaud family and the Brounstein family have maintained a long friendship dating back to at least 1997, Jean-Claude Rouzaud, the father of Frederic invited Diamond Creek to participate in a special event celebrating the 30th anniversary of Jean-Claude Rouzaud heading up Louis Roederer.
For the time being, the price or further details of the transaction have not been disclosed. Philip Ross, the son of Al Brounstein and Boots Brounstein will maintain at the property for the time being.