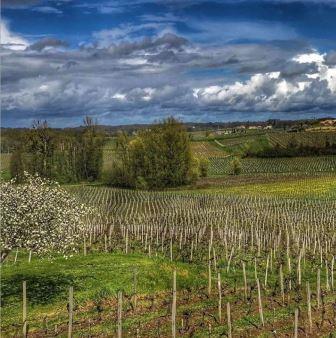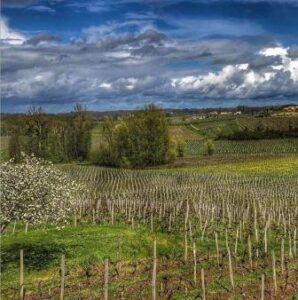 It's big news in Bordeaux when any Classified Growth sells. It's even more newsworthy when 2 sales of Saint Emilion Grand Cru Classe' sell in the same week!
Chateau Berliquet was sold to the Chanel Group that own the neighboring Right Bank vineyard, Chateau Canon and Chateau Rauzan Segla in Margaux. Clos la Madeleine, was sold to Ets Moueix, which owns the neighboring vineyard, Chateau Belair-Monange. Both sales in Saint Emilion make good sense for the buyers and sellers.
From the sellers point of view, they were not receiving a lot of money for their wine. Clos la Madeleine, a vineyard I follow and taste each vintage is selling for $30 a bottle for their outstanding 2015 vintage. When you look at it, in a good vintage, they produce up to 800 cases of wine per year.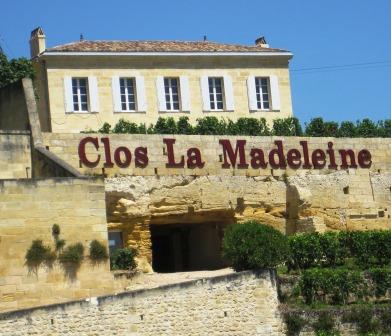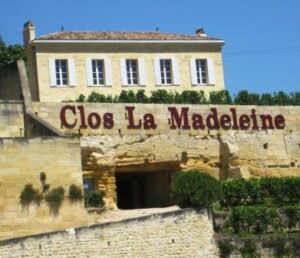 Clos la Madeleine has a great terroir, just outside the St. Emilion village on the limestone plateau. When I said they were next to Belair-Monange, they are not close, they are contiguous vineyards. Yes, Chateau Belair Monange is a better terroir, and they clearly produce a better wine, which sells for at least $150 per bottle in the marketplace. My guess is, they will sooner than later request that as the terroirs are similar, they be allowed to annex those vines into Belair-Monange. Frankly, there is no reason they should not be allowed to integrate those vineyards sooner than later, just as they did with Chateau Magdelaine after the 2011 vintage. Clos la Madeleine has 2.5 hectares of vines that are planted to 60% Merlot and 40% Cabernet Franc. Currently, Chateau Belair-Monange has 23.5 hectares of vines.
There is a second transaction for the Moueix family and Charles Pistouley, the owner of Clos La Madeleine. Charles Pistouley also sold Chateau Magnan la Gaffeliere, a 10.5 hectare vineyard planted to 75% Merlot, 20% Cabernet Franc and 5% Cabernet Sauvignon. The terroir here is not at the same level as you find
at Clos la Madeleine. The vineyards of Chateau Magnan la Gaffeliere are dispersed in the appellation.
Chateau Berliquet has been in a turnaround situation for years. Under the direction and management of Nicolas Thienpont and his team, 2015 was their first great success. And the 2016 Berliquet is an even better wine! Nicolas Audebert has been making all the right moves since taking charge of Chateau Canon. This is another step in the right direction.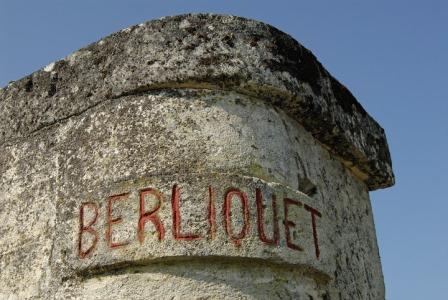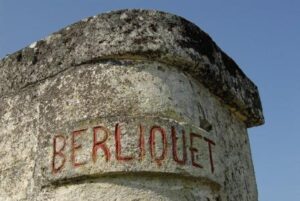 While nobody is talking about what is going to take place here in Saint Emilion, until at least after the 2017 harvest, as portions of Berliquet have terroir that could be assimilated into Chateau Canon, I am sure they are going to make that request, just like they did when they bought Chateau Cure Bon a few years ago. It makes sense for the wine, the vineyards, the buyers and sellers. Chateau Berliquet has 9 hectares of vines planted to 70% Merlot, 25% Cabernet Franc and 5% Cabernet Sauvignon. Chateau Canon currently owns 34 hectares of vines, of which 24 are classified as First Growth. By the 2018 vintage, Canon could have more vines in the region. We'll just have to wait and see.
Everything is different and more complicated in Saint Emilion, especially when it comes to increasing the size of Classified Growth vineyards. In most of Bordeaux, all you need to do is just add the new land, provided it comes from the same appellation. That is not the case in St. Emilion. Owners either need to wait for the next classification, which is scheduled for 2022, or they can request that the INAO allow for the additional terroir be integrated into their vineyards in a complicated process. It can be done, although the time frame needed varies. As we mentioned earlier, Chateau Canon recently increased their holdings and that only took about 6 months. Other requests have taken years, if they were even allowed to take place.
I spoke too soon. In the unbelieveable, but true category, the Sale of Troplong Mondot was just announced making this a record setting, 3 vineyard sales in one week!!!
The price for the transactions are still a closely guarded secret. But as a reasonable guess, I imagine they sold for between 4 Million Euros and 5 Million Euros per hectare, based on other discreet purchases. Grand Cru Classe vineyards with good terroir that have the possibility of merging with Premier Grand Cru Classe B vineyards. In time, if the opportunity arises, you can expect to see more of these transactions taking place.