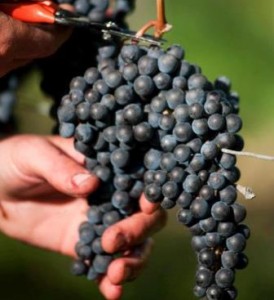 Chateau Cure Bon, St. Emilion, Bordeaux wine producer profile, with wine tasting notes, wine ratings, a history of the property, information on wine making and terroir, along with wine tasting reviews. If you want to read about other important, Bordeaux Chateaux: Links to all Bordeaux Wine Producer Profiles
Chateau Cure Bon was founded during the middle of the 19th century. Located close to the village of St. Emilion, the small 10.4 acre Bordeaux vineyard of Chateau Cure Bon was planted to 84% Merlot and 15% Cabernet Franc with the remaining vines being evenly split Petit Verdot and Malbec.
The reason I said was planted is, in 2000, the St. Emilion estate and vineyard of Chateau Cure Bon was purchased by Chateau Canon from the Gan family.
The Gan family were also owners of the similarly named, Chateau Cadet Bon. The Right Bank vineyards are now part of Chateau Canon and the Bordeaux wine of Chateau Cure Bon is no longer produced. The last vintage of Chateau Cure Bon produced was the 1999.