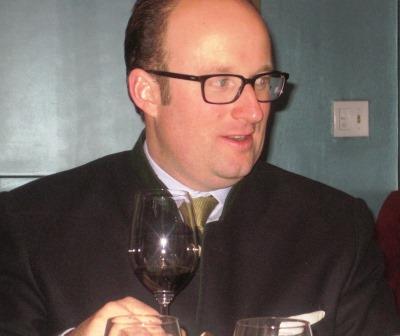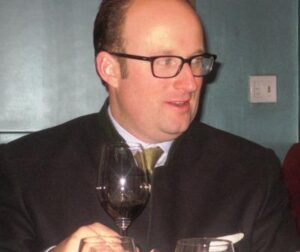 In a bit of breaking news in Bordeaux, Domaine Clarence Dillon, headed by Prince Robert of Luxembourg, the owner of Chateau Haut Brion and Chateau La Mission Haut Brion added to their continued growing portfolio of Bordeaux estates with the purchase of Chateau L'Arrosée in St. Emilion from the Caille family. This is their second foray into the Right Bank as it follows their recent purchase of Chateau Tertre Dugay in St. Emilion, which was renamed Quintus. This marks the third, recent transaction for the Dillon family, as they also recently added Domaine Allary Haut Brion to their holdings in 2012 as well.
The Caille family have been the owners of Chateau L'Arrosee since they obtained the estate in 2002. Chateau L'Arrosee, classified as a Grand Cru Classe' is a good fit for the team at Chateau Haut Brion as the wines of Chateau L'Arrosee are quite elegant in style. Plus, Chateau L'Arrosee is located close to Quintus. In fact, they are neighbors. It's a reasonable assumption to consider that with the same, or at least very similar terroir, with one estate already classified as a Grand Cru Classe', at some point in the future the vineyards could be merged. This is not a simple move in St. Emilion. It could take at least a few years.
It is expected that the technical same team, headed by Jean-Philippe Delmas, that produces the wines of Haut Brion and Quintus will manage the wine making at L'Arrosee. Currently, the property is consulted by Gilles Pouquet. It is not yet known if Gilles Pouquet will remain with the property. Chateau L'Arrosee recently finished a serious renovation of their wine making facilities, cellars and vineyards.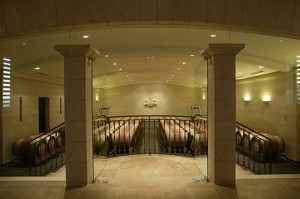 The 9.5 hectare vineyards of Chateau L'Arrosee are planted to 60% Merlot, 20% Cabernet Franc and 20% Cabernet Sauvignon. The property has old vines. The average age of the vines are close to 35 years old. The property is located on the southern edge of the slopes of St. Emilion. Chateau L'Arrosee is aged in 100% new, French oak barrels for 12 to 18 months. Chateau L'Arrosee has an average annual production of close to 3,500 cases of Bordeaux wine per year.
The purchase of Chateau L'Arrosee comes on the heels of the announcement that Haut Brion will be selling 500 lots of ex-chateau wine from a myriad of vintages covering three centuries of wine! The oldest vintage dates all the back to 1891 and goes up to 2012. 2012 is still in barrel. The Sotheby's auction, which is to be held in Hong Kong is the first time since 2004 that Haut Brion offered any of the prized wines at a public sale.