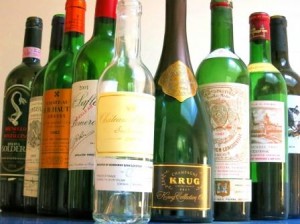 2011 went out with a whimper.  Thank God. All I can say to last year is, don't let the door kick you in the ass on the way out.  2011 had numerous highpoints that produced some special memories I'll always cherish.  That being said, 2012, I'm glad you're here. What took you so long?
To say goodbye to last year, while welcoming in the 52 weeks, some of my favorite came to house to share some great wines over dinner and create a night with special memoires. The night began with the perfect, traditional starter, Champagne.
1989 Krug Collection – Delicate, refined, medium bodied and elegant in style, with aromas of toast, citrus peel, smoke and stone, this Champagne is ready for consumption. I am honored to have tasted this wine, but this is not a value play in the world of expensive Champagne. It needed more body and freshness. 93 Pts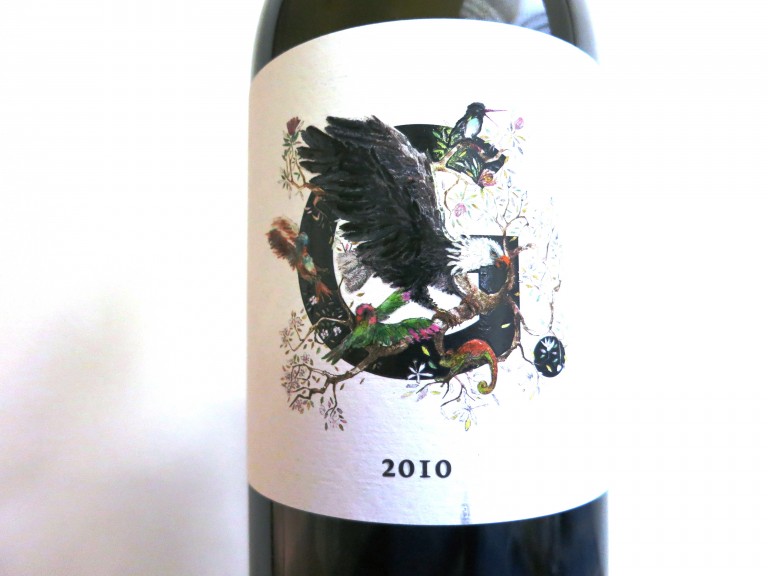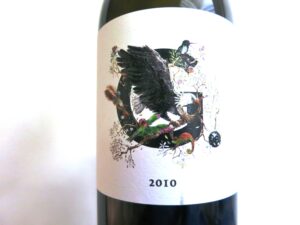 2010 G The debut vintage was created by a new partnership between the noted Bordeaux wine consultant Denis Dubourdieu and Girogio Dalla Cia.From the Stellenbosch region, the wine is deep ruby with purple accents in color. The perfume offers creamy cassis, earth, new wood, licorice, boysenberry, crushed stone, lead pencil and smokey aromatics. In the mouth, the wine is soft and round in texture with a refined, elegant, personality. The tannins impart a bit of dust on the palate. The wine ends with vanilla, black raspberry, licorice, coffee and jam. There is no sensation of heat in the wine, even though the level of alcohol is 15%. Produced from a blend of 59% Cabernet Sauvignon, 26% Shiraz, 12% Merlot and 3% Cabernet Franc. The fruit was harvested from 12 different micro parcels of terroir grown along the Western Cape.
The wine is aged for 18 months in 100% new French oak. The wine sets a benchmark for quality, price and rarity in South Africa. Only 3,410 numbered bottles were produced. A small, production of the wine was produced in 2009, but was not made commercially available. The bottles were given to friends and family. The packaging is impressive. The oversized, heavy bottles are hand numbered and individually packaged in wood boxes. 94 Pts
1990 La Conseillante – A beautiful floral nose filled with chocolate, boysenberry, plum, earth, spice and truffle is the first thing that grabs your attention. But not the last. Voluptuous, sexy and plush, in texture this polished, sensuous wine is drinking perfectly. If you're seeking a Pomerol that offers taster an idea of why a mature bottle of La Conseillante is special, this is it. 96 Pts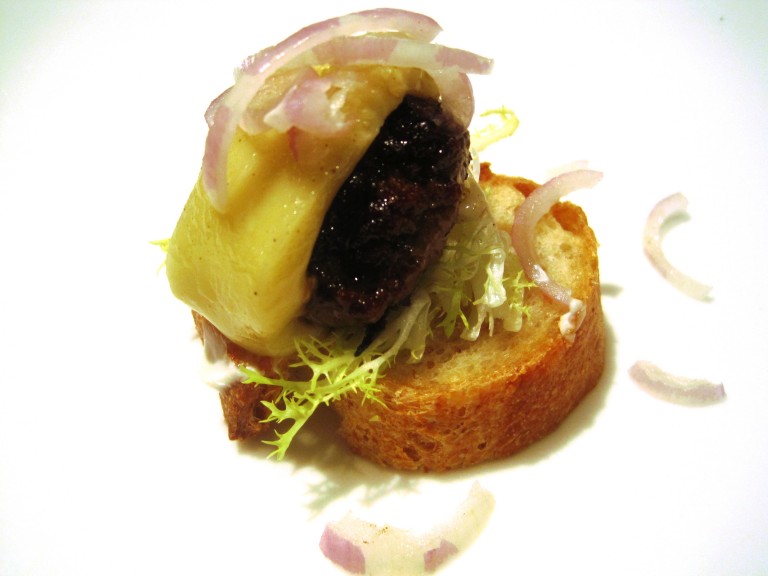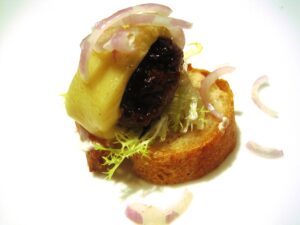 Kobe Beef Sliders make the perfect fun, starter course.  Easy make, serve and eat!  Plus they pair perfectly with wine.
2001 Lafleur – Young, fresh, vibrant and just coming out of its shell, the wine opens with truffle, spice, black cherry, earth, fresh herbs and a hint of mint. This Bordeaux wine is rich, full bodied, concentrated, masculine and exotically textured. This is a good time to start drinking this beauty. Enjoy it now over the next 15-25 years. 94 Pts
1961 Pichon Baron – Tobacco, truffle, cassis, earth, smoke, cedar, lead pencil, forest floor and spice aromas produced a complex perfume. Fully mature, the wine ended with a rich, full bodied, sturdy sensation of spice, earth and cassis. It's always a treat to taste Bordeaux wines that have hit the half century mark. At 50 years of age, when a well stored bottle of Pauillac can deliver the goods, that says a lot about the wine. Large formats of this wine should be even better! 93 Pts
1966 Cos d'Estournel – It's always a nice surprise when a wine shows better than expected. I did not have much hope for the wine, as Cos d'Estournel was not at its peak in the 1960's. Tobacco, earth, spice, cassis and fresh herbs started off the perfume. Medium bodied and combing the patina of age with the refinement of old school Bordeaux wine in texture, this aged St. Estephe offered a charming tasting experience. 89 Pts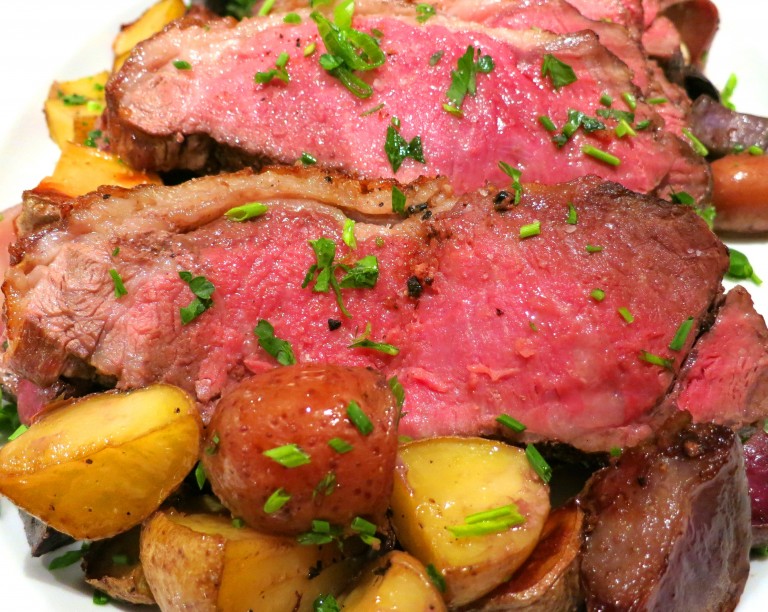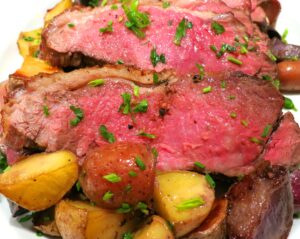 Comfort food growing up in my house was meat and potatoes.  That's made even better when paired several great bottles of Bordeaux wine!
1982  La Tour Haut Brion – Served double blind, this bottle looked and tasted older than it should have. Cassis, blackberry, cedar and earthy scents revealed a wine that was soft, polished and round in texture. This bottle was prematurely aged as other, recent examples displayed more tannin along with a stronger expression of its traditional, rustic personality. I have had much better examples of this classic, Pessac Leognan wine. 93 Pts
1988 Soldera Brunello Montalcino – Medium bodied, with ripe red berry, earth, herb and spice aromas, this polished, soft textured, balanced wine offers nice sweetness and the acidity is in balance. This probably close to fully mature. 92 Pts
2003 Chateau d'Yquem When first tasted on release, the wine was much thicker and seemed in need of higher levels of acidity as the wine felt slightly coying. Over the past few years, this is starting to mature in a good direction. This will not cause any taster to forget the sublime 2001, but the wine has starting to come together and feel fresher, with better balance in the mouth. Layers of fresh pineapple, apricots, grilled nuts, nectarines and orange peel dipped in honey make up the wines flavor profile. Give this Sauternes another decade and you should see a lot of improvement. That is, if you can keep your hands off it. 95 Pts