Who's on First at a blind Bordeaux wine tasting at Pavie? Plus dinner with the Becot's
Tuesday June 24
Pavie St. Emilion ranks at the top of the Bordeaux wine pyramid.  The wines being produced by Gerard Perse have been consistently stunning, vintage after vintage.  But, how do they compare to the First Growths in 2005?  There was only one way to find out.  Compare them side by side over lunch!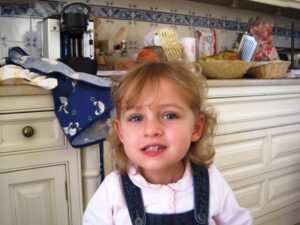 After a stunning Bordeaux wine lunch at Chateau Monbousquet, I was in need of the perfect afternoon nap. The nap and I managed to find each other and each of us did the right thing.  Rested and ready, I made it over to dinner at Beausejour Becot with Juliette and her parents plus a few friends came to visit as well.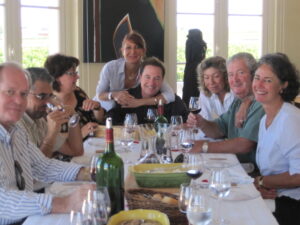 Juliette and her parents along with Sophie Fourcade from Clos St. Martin, Nelly from La Clotte and a few other friends all helped make the day in the Right Bank quite special.