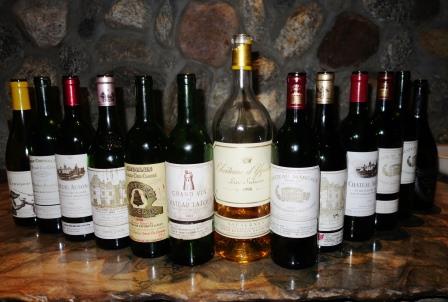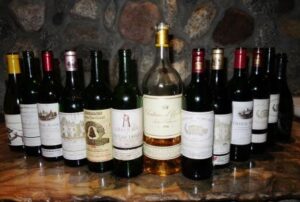 Clearly I do not post enough about wine. I should write about it more often. I certainly drink enough. Or at least try to. On the other hand, can one really drink enough great wine? I am not sure about the limits some of my friends have, but we tried to find out last week at Chez Leve. The group, a blend of friends and members of 7 Blind Men were ready and so was I.
The occasion was simple. The annual First Growth, backyard barbecue tasting. I cannot afford, or at least can't justify buying First Growth Bordeaux at today's prices. But I am lucky enough to have purchased enough of these treasures in my youth, as well as in their youth, to last for quite a while. That is one downside to the recent price increase over the past few years. Another downside is, some of these wines have now become so expensive, they are treated more like treasures, and not wine. Meaning, they are often relegated to being opened only on rare, special occasions. Or when other wine lovers congregate to share an experience where everyone enjoys, and gets to taste some of these potentially majestic elixirs that are seen just about as often as unicorns these days.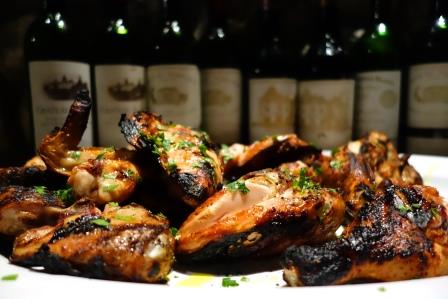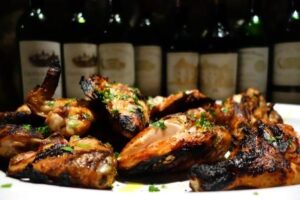 I am all for progress. I'm a Capitalist through and through. If the market wants to pay high prices for the world's best wines, those wines should sell for a lot of money. It's just life and part of the passion that comes with collecting.
Bottles of famous Bordeaux wine or other vinous treasures look great in the cellar. They are even more beautiful in the glass, when their ruby hues and complex aromatics are on full display. Better than that of course is when these wines move from the glass and caress your palate. Now, this is where the true, sensuous pleasure really starts to get going. While some of these famous 1855 Classified Growths of the Medoc, along with their Right Bank counterparts can cost an arm and a leg, at the end of the day, they are just wine. They serve no purpose except when they are opened, shared and enjoyed.
Needing a moderate crowd, a group of 10 intrepid souls willingly submitted to eat my cooking and enjoy a perfect Los Angeles, hot summer night. This was paired with great wines of course and killer classic rock and blues tracks. We're talking Hendrix, The Beatles, The Stones, Led Zeppelin, BB King and more.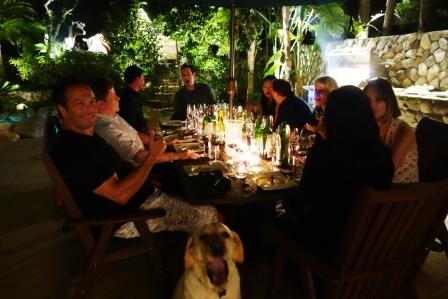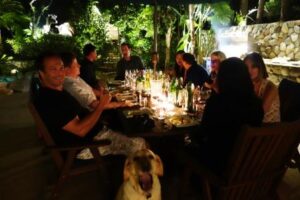 I missed taking notes on one of the whites and the 95 Dom Perignon which started off the night. I might have another bottle of bubbly as well. They were busy pouring while I was in the kitchen. The 1996 Ausone was slightly corked. Sadly, the magnum of 1998 d'Yquem was horribly corked. I was surprised to find others did not agree. But it was not up to me to spoil their fun.
The wines…
2009 Marcassin Vineyard Chardonnay – Terrific expression of great California Chardonnay. It's ripe, tinged with vanilla bean, citrus and spice, the concentrated wine offers lush textures and the finish shows off its ripe, apple, pear, citrus and vanilla bean character. 95 Pts
1990 Angelus – This is so sexy, it deserves an XXX rating. Opulent, sensuous and silky, the wine slips and slide all over your palate with its decadent textures. Complex and concentrated, this is ready for prime time drinking. 98 Pts
1995 Ausone – Quite nice, with air. Mineral driven, plum, earth, tobacco and spicy red and black fruits were in abundance. Other bottles have felt softer. There was depth, flavor and character, but this specific bottle was not quite as good as the previous bottle I last tasted. Once again, there are only great bottles, not great wines after 15 years of age. 93 Pts
1989 Cheval Blanc – Really nice charmer, with silky, soft, textures, sweet, plum, earth and chocolate that is perfect for drinking today and for at least the next decade. 93 Pts
2000 Haut Brion – his is all about the potential as this is so young and primary. It's fresh, vibrant, concentrated and deep. Clearly, there is the structure to age for at least 50 years or more! There is length, texture and balance, but it demands another 5-10 more years of age before it shows what it's really made of. 97 Pts
1990 Haut Brion – Now we're talking. Edging close to its 25th birthday, the wine is clearly expressive. Smokey, tar, cigar box, forest floor, cassis and blackberry, with hints of dried cherry make up the nose. Sweet, soft and velvety, the wine personifies grace and elegance. 98 Pts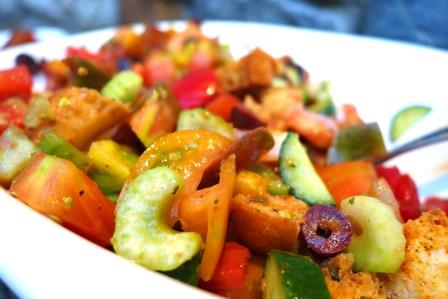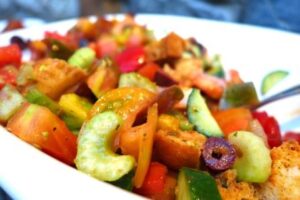 1986 Margaux – This is a very good wine, but it's always going to have this tannic spine that even with 4 hours of decanting, remains part of its character. The fruit is there, as are complex aromatics and concentration of flavor, but it lacks the soft, sensuous side of Margaux at its best. This is a good wine, in a more classic style that has the potential to become one of the better 1986 wines with more age. 95 Pts
1989 Margaux – Medium bodied, lighter style of Margaux that is drinking nicely today. The texture is soft, the fruit is close to crispy, finishing with some dryness in the tannins coupled with herbal notes and cassis. This is not worth the money it trades for today. 90 Pts
1990 Margaux – Wow, what a sublime example of Bordeaux. Rich, sensuous, ripe, plush, polished and silky, the fruit stay with you long after the wine has left your glass. You drink this now, as it's just showing so much charm and complexity. You can drink it in 10 years, or if you have kids, in 20 years, it will be even better. This is pricey, but it's Margaux at its best. 98 Pts
1982 Latour – Great wines are going to be different in character, but they are not going to get better than this. The wave of fruit that drenches your palate is packed with polished, elegant, lush berries. The nose is a turn on and the finish last over 60 seconds. To use a quote from one of my favorite movies; "This is the stuff dreams are made of." 100 Pts
All I can say is, thanks to all my friends for helping make this another perfect night. Only 3 days to go until the next 7 Blind Men dinner. Thank God, I was able to get in some training for what's coming next.