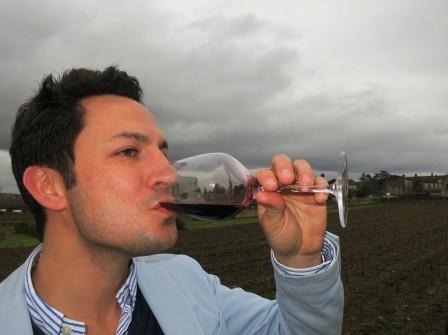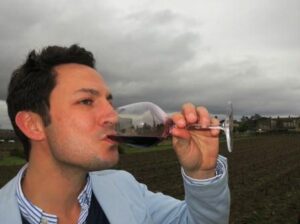 Matthieu Cuvelier just closed a deal to purchase all three of the popular, St Emilion chateaux from Sophie Fourcade. The Cuvelier family already owns Chateau Clos Fourtet in St. Emilion as well as Chateau Poujeaux in the Haut-Medoc appellation. The deal includes three Grand Cru Classe, Classified estates; Chateau Clos St. Martin, Chateau Les Grandes Murailles and Chateau Cote de Baleau.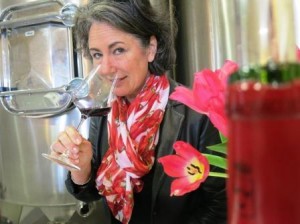 Clos St. Martin is a gem in St. Emilion. Located not far from Chateau Clos Fourtet, the estate, with its 1.33 hectares on fabulous limestone terroir, is the smallest classified growth in Bordeaux. Chateau Les Grandes Murailles is also situated not far from Clos Fourtet. That estate has 1.46 hectares of vines. Cote de Baleu is just a little bit further away with its 14 hectares of classified vines and another 3 hectares of vines that are not classified in the Right Bank.
This is another, very, smart move for the young, dynamic, Matthieu Cuvelier. Since the Cuvelier family bought Chateau Clos Fourtet in 2001, the estate has gotten better year after year. Clos Fourtet really stepped up its game with the 2003. 2005 was another leap forward in quality that was improved on once again with the sublime 2009 Chateau Clous Fourtet. 2010 is not that far behind. With the success of Chateau Clos Fourtet, the Cuvelier family purchased Chateau Poujeaux in 2008. Chateau Poujeaux has been one of our favorite Left Bank Bordeaux value wine picks in 2009 as well as in 2010.
Details as to the purchase price were not released. But for fans of statistics, keep in mind, in 2012, Chateau Bellefont Belcier, with 20 hectares of vines in a terroir that was not esteemed as that which is found at Clos St. Martin and Les Grandes Murailles sold for close to 2,000,000 Euros per hectare. I would guess the price for this transaction was more money on a per hectare basis. Something else fun to consider, the three recently purchased estates are all consulted by Michel Rolland. Chateau Clos Fourtet is consulted by Stephane Derenoncourt. Will they all work as a team, which is possible? Or will one of the famous consultants depart?
When the three properties managed by Sophie Fourcade came up for sale, due their location, which is next to Clos Fourtet, and the families friendly relationships, the sale was a perfect fit for both families. All three vineyards purchased by the Cuvelier family are classified as Grand Cru Classe, according to the most recent List of current St. Emilion Classifications Chateau Clos Fourtet is classified as a Premier Cru Classe wine.
Due to the similarity in terroir with Les Grandes Murailles, Clos St. Martin and Clos Fourtet, it was fair to speculate that the Cuvelier family will apply to have those vineyards added to Clos Fourtet. Much of Cote de Baleu is not the same terroir, so it is not likely those vines will be added to Clos Fourtet. In fact, of the entire 17 hectare Cote de Baleu vineyard, 3 hectares of vines are not classified.
St Emilion has its own, unique classification, sets of rules and standards. In the Meodc, as well as in Pomerol, a property can add to its holdings, as long as the vines are in the same appellation. But that is not the case in St. Emilion. For Clos Fourtet to include those vines into their vineyard, it will take a long, review by the INAO before that is wish granted. In time, which should take at least a few years, I think that is what you will see, which makes this such a perfect fit for Matthieu Cuvelier and Chateau Clos Fourtet.
What could make this even a little bit better for the young, Matthieu Cuvelier? The deal essentially closed on his birthday, giving him a little something extra to celebrate!