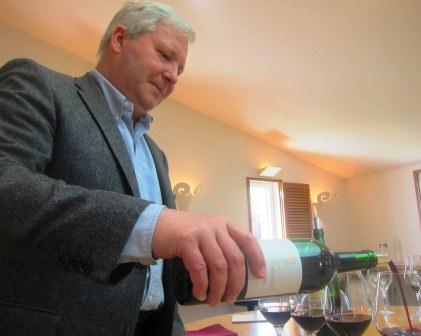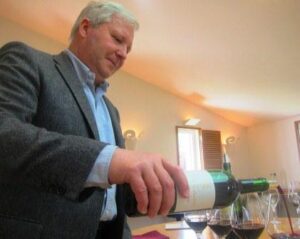 The market on both sides, consumers and chateaux are aware that for 2011 Bordeaux wine to sell through to merchants and buyers, prices must come down. How far prices should drop is always the question.  With in-demand vintages, the ordinary course of events is a long, drawn out sales campaign that starts with petit chateaux offering their wine first. That is followed by smaller classified growths and concludes with The First Growths, Ausone, Cheval Blanc, Lafleur, Le Pin etc. More importantly, the wines are offered for sale after the most widely read publication in the wine world releases their tasting notes and scores.  The comments of Robert Parker sets the demand, price and tone of the campaign.
That was not the case with 2008. Chateaux released their wines at a discount before Parker published his report.  Once again, the market might breathe a sigh of relief.  It is said Chateau Mouton Rothschild will come out with their wine at a 50% discount from 2010 at 250 Euros, ex chateau.
We hope other chateaux release their wines at an equal discount. This should help encourage sales of the 2011 Bordeaux vintage. While they are some nice wines from the 2011 Bordeaux vintage, due to stunning amount of Bordeaux wine available for sale in the marketplace, from the recent, in-demand, 2009 and 2010 vintages, steep discounts in price are the best way to propel sales from 2011 Bordeaux wine.
2011 Mouton Rothschild With a large percentage of Cabernet Sauvignon at 90%,  coupled with 7% Merlot and 3% Cabernet Franc, this deeply colored wine offers boysenberry, coffee, truffle, smoke, blackberry, earth and black cherry. With ripe tannins and plush sensations, this classic, opulent, stylish, concentrated vintage of Mouton Rothschild ends with deep blackberry and spicy cassis. 94-95 Pts
2011 Petit Mouton 70% Cabernet Sauvignon and 30% Merlot create the blend. Flowers, spice, coffee and blackberry, this medium-bodied wine has a soft, approachable black cherry finish. 88-89 Pts
2011 Aile d'Argent Blanc – The nose is filled with fresh, zesty lemon, green apple, grapefruit and stone.  Full bodied, rich and packed with ripe, crisp, refreshing citrus, the wine was produced from a blend of 60% Sauvignon Blanc, 38% Semillon and 2% Muscadelle. 91-93 Pts
2011 d'Armailhac From a blend of 57% Cabernet Sauvignon, 28% Merlot, 13% Cabernet Franc and 2% Petit Verdot, the wine opens with espresso and blackberry scents. Medium bodied, fresh, charming and easy to like, the wine ends with fresh cassis. 89-91 Pts
2011 Clerc Milon Blending 54% Cabernet Sauvignon, 37% Merlot, 7% Cabernet Franc and equal amounts of Petit Verdot and Carmemere, the nose delivers lead pencil, earth and cassis. This polished Pauillac ends with a fresh, bright cassis and mineral sensations. 90-91 Pts