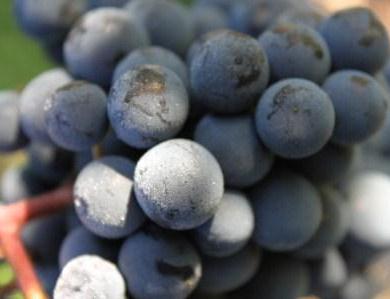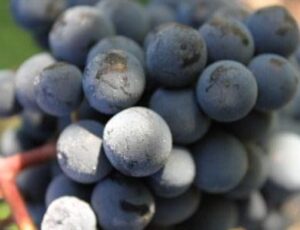 Chateau Villemaurine is located on great terroir, just outside the village of St. Emilion. But the wine being made at the property have not been on most wine collector's radar. That started to change in June, 2007, when the estate was bought by Justin Onclin. Onclin invested the money needed in the vineyards and facilities and brought in Stephane Derenoncourt as part of the team.  The results speak for themselves with the 2010 Villemaurine.  2010 is so last year.  What are they doing with the 2011?
Jeff Leve: What are your early thoughts on your 2011 Bordeaux wine at Villemaurine?
Justin Onclin: "2011 will be a more classical styled Bordeaux vintage. The main advantage of this 2011 vintage is its precocity".
Jeff Leve: When did you start harvesting at your St. Emilion estate?
Justin Onclin: "We started with the merlot on September 21, and finished our cabernet franc, on September 29. As an example, last year, we started the harvest on October 7".
JL: What was the 2011 Bordeaux growing season like for you?
Justin Onclin: "We had special forecast conditions: early summer-like spring, spring-like summer and a warm summer-like autumn. Thanks to a hard and precise work (thinning out of leaves, and green harvest), and real good health conditions, we were able to wait for the complete maturity of the grapes under this strong and sunny end of September".
JL: Did the early harvest start help you at Villemaurine?
Justin Onclin: "The early vegetative cycle made us do a very early harvest. The flowering was 4 weeks early and we had a 3-week early harvest. This permitted us to pick mature grapes".
JL: Is 2011 the type of vintage that works well for your terroir?
Justin Onclin: "Villemaurine has a really great advantage in this kind of dry vintage with the limestone plateau. The soil remains very fresh, despite hard, dry conditions. The vines were not damaged by hydric stress and the vegetative cycle has been normal. The limestone plateau naturally keeps water when it rains to give it back to the vines when they need it".
JL: Some estates have had problems with the onset of rot.  Have you had those issues at your St. Emilion property?
Justin Onclin: "We reacted very early to avoid rot risks with our thinning out of leaves and an early summer green harvest in order to ventilate the fruit bearing part of the vines. Thanks to these steps, the rot rate stayed near zero. We were completely free to choose the day to start the harvest. We did not need to worry about the rot and let it decide when we needed to pick. We searched for the optimal maturity of our grapes for each plot. When we are finished, we should have yields of 35-37 hectoliter per hectare".
JL: What is taking place right now with your vinification?
Justin Onclin: "During the first vinification steps, we noticed a great color, a very fruity wine, and a very interesting density. The alcohol, density ratio is very good. Precise extractions were done, at the beginning and at the middle of the fermentation".
JL: Can you please share some technical information about your potential alcohol levels and pH numbers?
Justin Onclin: "Alcoholic fermentation is over, for the first vats. We noticed alcoholic strengths around 14, pH near to 3.5 and IPT near to 95. It's a very well balanced vintage, without excess or weakness".