There are a few legendary wines from
Bordeaux
. For some people, that list starts with the First Growths. For others, it's
Petrus
, Lafleur and
Le Pin
from Pomerol.
.
Pomerol is the smallest appellation in Bordeaux. But good things come in small packages. The top three most expensive Bordeaux wines emanate from Pomerol. Depending on the vintage, those three wines produce what many tasters feel is the most complex, interesting wines of Bordeaux.
.
Petrus is the most famous of the three wines. It's also the most expensive. With wines at that level, it's not a matter of better quality. It's about the style. At Petrus, Christian
Moueix
has said, the only wine that competes with, and can be better than Petrus is Chateau
Lafleur
.
.
Located a stones throw from Petrus, on the plateau of Pomerol, Lafleur is the smaller vineyard. While Petrus is close to 100%
Merlot
, Lafleur can include more than 50% Cabernet
Franc
. Petrus is planted on deep, blue clay and Lafleur comes from 4 different terroirs. But what really sets Lafleur and Petrus apart, are the people behind the wines. At Chateau Lafleur in
Pomerol
, it's the elegant and charming, Jacques and Sylvie
Guinaudeau
.
Jacques has been in charge of Lafleur since 1985. His wine making philosophy and what he strives to accomplish is simple. "At Lafleur, we focus on ripeness and the textures of the tannins. We strive to achieve elegance, balance and purity."
.
You
taste
their wine at Lafleur. But that is not where you spend time, or have lunch with them. That takes place at
Grand Village
, in
Fronsac
. From personal experience, Grand Village is not easy to find! But it's worth the drive. Not only is the entire family extremely nice, gracious and down to earth, Sylvia Guinaudeau is an amazing French country chef!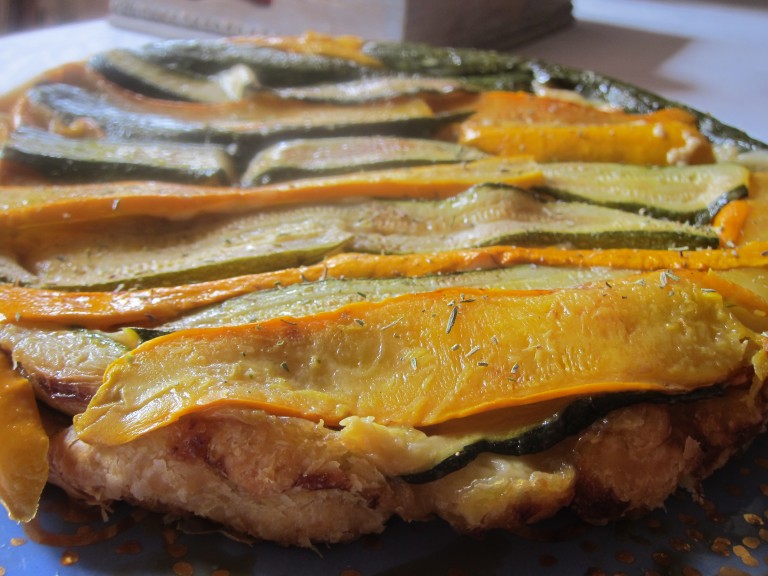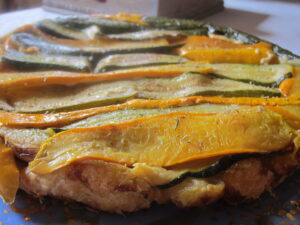 Prior to the perfect, afternoon lunch, we enjoyed a vertical tasting of Lafleur, Grand Village and the newest addition to their growing portfolio of wines, G. You can read about the wines from
Grand Village
and
G
on their respective pages.
2010 Lafleur – Camphor, white truffle, flowers, licorice, black raspberry liqueur, vanilla bean, camp fire embers and sweet cherry blossoms are part of the complex array of scents. This full bodied, rich, intense, this coats your mouth with layer after layer of thick, powerful, perfectly polished silk and velvet drenched fruit. Everything is in place. The wine glides over your palate seamlessly with a finish that remains for over sixty seconds. Lafleur set a record for this legendary Pomerol Bordeaux wine when they blended 62% Cabernet Franc 38% Merlot, 14% alcohol, same as 2009 this is the highest concentration of Cabernet Franc ever used at Lafleur. If I could afford this stunning Pomerol, I'd buy every bottle on the planet! 98-100 Pts
.
2009 Lafleur – From a blend of 57% Cabernet Franc and 43% Merlot, this Pomerol wine opens with caramel, flowers, truffle, black cherry, plum, licorice and earthy scents. This wine offers the unique combination of concentration, power, silk and velvet. On the palate, this is a pure, sensuous, flamboyant expression of wild cherry, Vahlrona chocolate, melted licorice and plum liqueur. This sublime expression of Bordeaux wine remains on your palate for close to 60 sixty seconds in a seamless finish. This was one of the few samples that far too good to spit. Now, what did I do with that winning Lottery ticket? 99 Pts
.
2008 Lafleur – 51% Cabernet Franc and 49% Merlot make up the blend. The perfume is all about smoke, plum, earth, truffle, licorice, flowers and spice box. In the mouth, this is full bodied, round, rich and concentrated. The wine ends with a big, fresh, black cherry, chocolate and coffee infused sensation. 95 Pts
.
2007 Lafleur – From a blend of 53% Merlot and 47% Cabernet Franc, with a nose of truffle, stone, smoke, firewood, charcoal and smoke, this medium/full bodied Pomerol is supple, round and drinking perfectly today. The wine ends with a soft, pure, black cherry and chocolate finish. 91 Pts
2001 Lafleur – A complex nose filled with charcoal, truffle, smoke, baked cherry pie and Asian spices requires no effort to find. Sensuous, rich and deep layers of molten black cherries, licorice, spice and blueberry fill your mouth and palate. This wine combines exotic textures and fragrances for a unique expression of Pomerol. 94 Pts
.
1989 Lafleur – This explodes from the glass with kinky kirsch, truffle, spice, plum, dried flowers and bitter chocolate scents! Rich, concentrated and filled with fruit, this decadent, exotic, Pomerol coats your mouth with mocha, black raspberry and dark cherry flavors. 97 Pts
This was my last day in Bordeaux. It's nice when you can save the best for last.  It's August and I'm already thinking about my next trip to Bordeaux in April to taste the 2011 vintage.