Chateau Haut Bailly is on a hot streak. At some point during the Pessac Leognan's history, their wines sold for as much as Chateau Haut Brion! But fortunately for consumers, that is not the case today. With that in mind, when I got the invitation to attend the Haut Bailly Vertical Tasting with Veronique Sanders, I jumped at the chance.
In 1998 Robert G. Wilmers, a Harvard-educated American banker and his French wife, Elisabeth purchased Chateau Haut Bailly. Within a few years, thanks to their willingness to spare no expense attitude and the desire to produce the best wines possible, things have never been better at the property.  The estate is managed by Veronique Sanders, the fourth generation of her family associated with Haut-Bailly. Wilmers and Sanders together are clearly producing the best wines in the history of the estate!
While quality began improving shortly after Wilmers bought the property, it took until 2005, before wines of tremendous style and character began being produced by the estate.  This was made clear by a vertical tasting I attended in June at the chateau that covered the most recent decade, 2000 through 2010.
The following were from an Haut Bailly Vertical Tasting hosted at the property with Veronique Sanders.
2010 Haut Bailly – From a blend of 62% Cabernet Sauvignon, 36% Merlot and the rest Cabernet Franc, this dark, purple tinted wine offers an array of fresh, jammy black raspberry, licorice, truffle, smoke, coffee, tobacco, earth and spice aromas. Powerful, tannic and structured, there is purity in the fruit. The wine ends with layers of ripe, blackberry and black cherry fruits. This will be a very long lived wine.  The wine increased in price from the 2009 and was released for 89 Euros. 96-97
2009 Haut Bailly – From an assemblage of 60% Cabernet Sauvignon Franc, 37% Merlot and 3% Cabernet Franc, the wine opens with licorice, crème de cassis, forest floor, tobacco, jam and smoky aromas. Full bodied, opulent and sexy, this flashy and fleshy Pessac Leognan finishes with jammy cassis, plums, and licorice. It's going to be fun comparing the 2009 and 2010 over the next several decades as people will be arguing as to which vintage they prefer. 96 Pts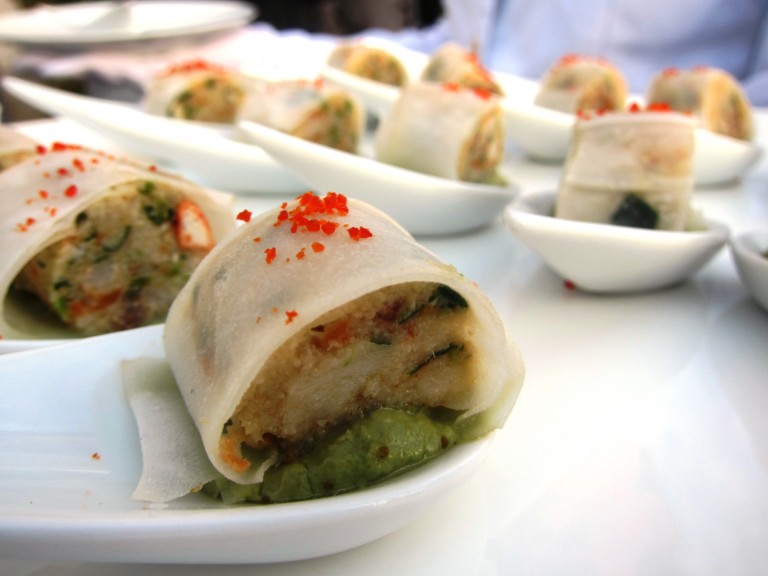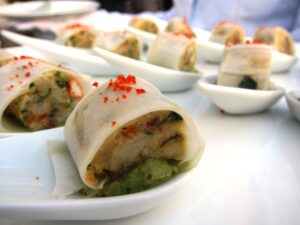 2008 Haut Bailly – 70% Cabernet Sauvignon and 30% Merlot combined to produced one of the top wines of the vintage. Spicy cassis, cocoa, oak, blackberry and black cherry aromas paired well with structured, concentrated, full bodied wine. There was ample depth and ripe tannins to allow this young Bordeaux wine to age perfectly. 93 Pts
2007 Haut Bailly – Produced with 70% Cabernet Sauvignon, 26% Merlot and the rest Cabernet Franc, this accessible Bordeaux wine is medium bodied and filled with cassis, fresh herbs, pepper, cherries and spice. Soft and already open, this is a Bordeaux wine to drink now and over the next several years. 90 Pts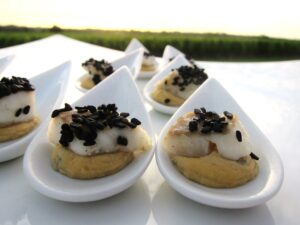 2006 Haut Bailly – Smoky black fruit, tar, leather, cassis, camp-fire smoke, wood and hit brick aromas are easy to find. From a blend of 65% Cabernet Sauvignon and 35% Merlot, this structured, polished, elegant wine ends with a soft, earthy, sweet black and red fruit filled finish. 93 Pts
2005 Haut Bailly – The first breakthrough vintage for Chateau Haut Bailly, from an assemblage of 58% Cabernet Sauvignon, 36% Merlot and 6% Cabernet Franc, this sublime wine blends power with elegant, ripe fruit for a rich, supple, suave, smoky, mineral, cassis, spice, truffle and blackberry infused wine. Still young, give this another 6-8 years and it will reward your patience with sublime drinking. 95 Pts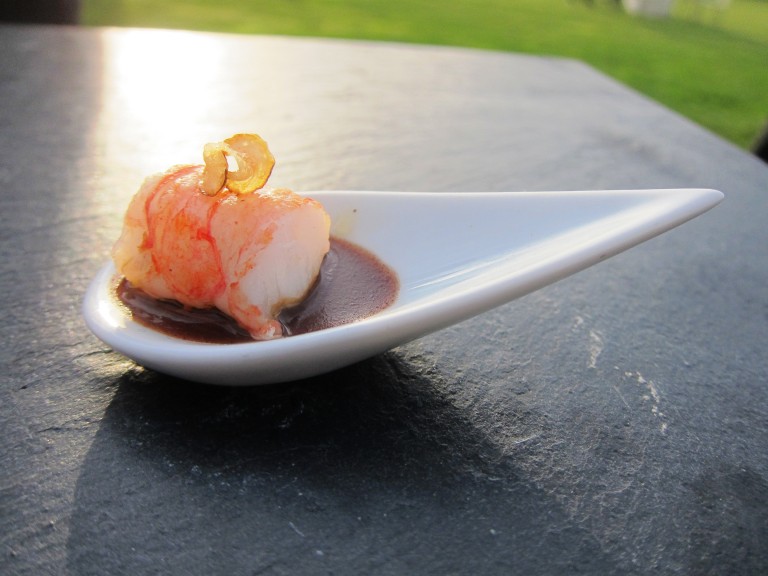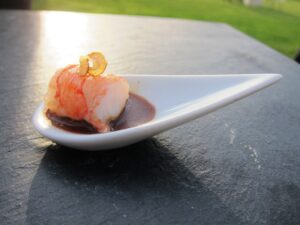 2004 Haut Bailly – Blackberry, truffle, hot stones, spice, cassis and smoke aromas are found with little effort. Medium bodied and soft in texture, this is already approachable and delicious. The wine was produced from a blend of 50% Cabernet Sauvignon, 45% Merlot and 5% Cabernet Franc. 92 Pts
2003 Haut Bailly – 56% Cabernet Sauvignon, 38% Merlot and 6% Cabernet Franc made up the blend from this torridly hot vintage. Low acid and ripe, jammy dark berries, forest floor, oak, smoke, jam and truffle aromas and round, soft textures are the hallmarks of this rapidly maturing Bordeaux wine. 90 Pts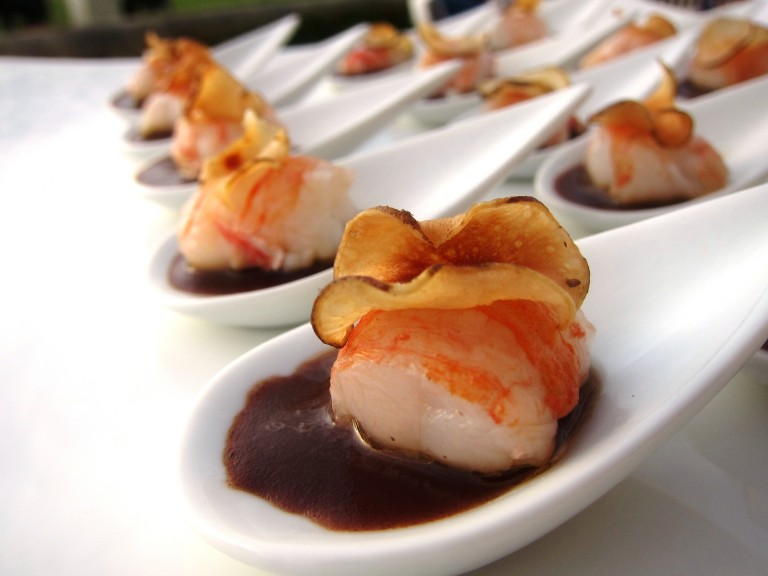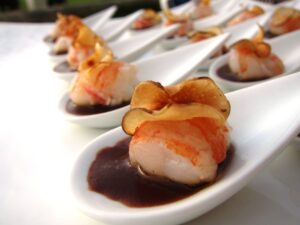 2002 Haut Bailly – From an assemblage of 62% Cabernet Sauvignon, 35% Merlot and a dollop of Cabernet Franc, this wine is filled with black cherry, cassis, oak, smoke, tar and cranberry. Medium bodied and showing some greenness from the cool style of the vintage, this Pessac Leognan wine will not improve much with age. I'd drink it over the next decade. 89 Pts
2001 Haut Bailly – One of the few vintages produced with no Cabernet Franc, using 65% Cabernet Sauvignon and 35% Merlot. This mediuml bodied wine is filled with smoke, cloves, earth, cassis and spice. The wine finished with a crème de cassis, spice and olive sensation. This is already starting to drink very well. Do not expect it to make old bones. I'd finish mine within the next 10-12 years before the fruit begins to fade. 90 Pts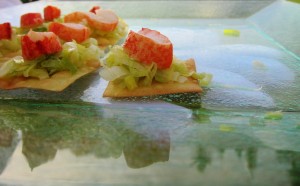 2000 Haut Bailly – An interesting vintage, splitting the blend evenly between Merlot and Cabernet Sauvignon, the wine offers smoke, oak, earth, cassis, tar and cranberry aromas. Medium bodied and refined in style, the wine finishes with a mélange of spicy, red and black fruits. This does not compete with the wines being produced at the estate starting with the sublime 2005. While it can develop for a few more years, there is no reason to wait to start opening this wine. 91 Pts
The vertical tasting was followed by a stunning dinner at Chateau Haut Bailly along with more vintages to taste.  Truly, this was a special evening I will not soon forget.