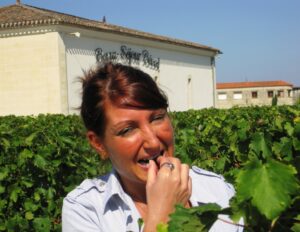 Chateau Beau-Sejour Becot St. Emilion, Bordeaux wine producer profile, with a history of the property, plus information on their wine making techniques and their terroir, along with wine tasting reviews and links
This historic Bordeaux wine property has a long and interesting history. It started out life as an estate owned by the monks of St. Martin Abbey. The monks managed the Bordeaux wine vineyards at what would later become Chateau Canon. They also watched over the vines that eventually became Beau-Sejour Becot.
This St. Emilion vineyard found its name in 1787 with the help of a member from the Figeac familiy. General Jacques de Carles, who was part of the Figeac family called it Beau-Séjour. Skipping ahead over 100 years, Pierre-Paulin Ducarpe split the Bordeaux wine vineyards between his two children, giving the chateau, plus other structures along with half his vineyards to his daughter. After she married, she took her husband's name, Duffau-Lagarosse. Chateau Beauséjour-Duffau-Lagarosse was born.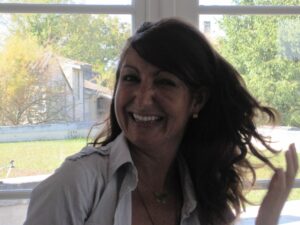 In 1924, Chateau Beau-Séjour became the property of Doctor Jean Fagouet. Michel Bécot, whose familiy lived in Saint-Emilion since 1760 owned the Château La Carte since 1929. In 1969, the Becot's purchased Beau-Sejour, renaming it Château Beau-Séjour Bécot.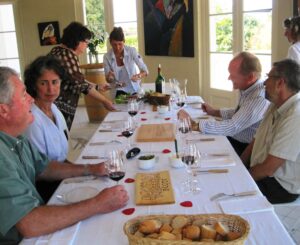 In 1979, the Bécot family enlarged the estate with the purchase of 11 acres of Bordeaux wine vineyards on the Trois Moulins plateau. Since 1985, the property has been managed by his sons, Gérard and Dominique. Gerard's daughter Juliette Becot is involved in the running the estate, as well as the families other properties.
The 15.92-hectare vineyard on the limestone plateau of Saint Emilion is planted to 70% Merlot, 24% Cabernet Franc, and 6% Cabernet Sauvignon with vines close to 40 years of age. The vineyards see crop-thinning and leaf-pulling. The fruit is table sorted three times; after a 4-day cold soak at 2 to 6° C before being fermented in 80 and 100-hl, stainless steel tanks with a 30-day maceration. Microbullage is performed during fermentation. Malolactic takes place in barrel with first four months spent on the post-malo lees; aging in 75% new French oak from five coopers. The property produces close to 6,000 cases of Bordeaux wine each year.