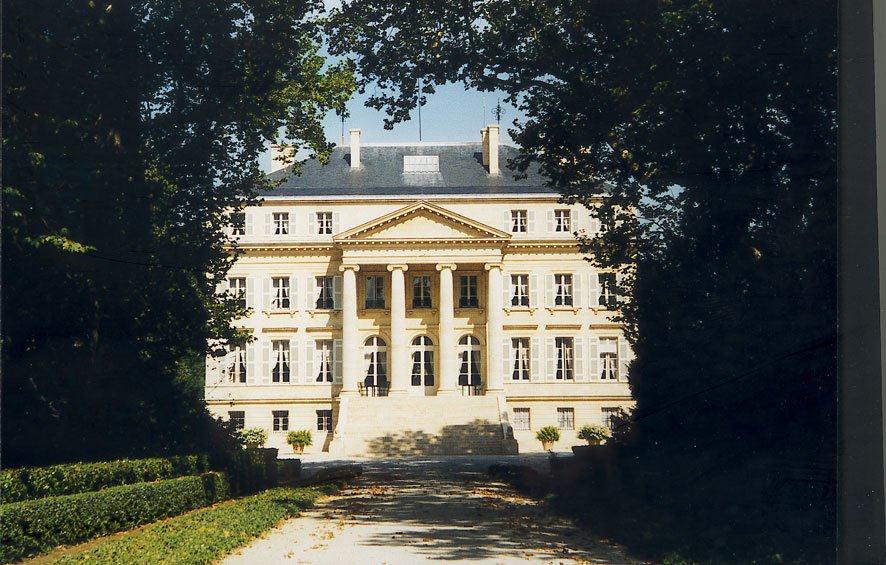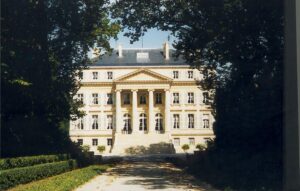 2010 Chateau Margaux harvesting white wine grapes this morning. As a matter of comparison, while 2007 is considered an average, early drinking vintage for red Bordeaux wine, it was a perfect year for dry white Bordeaux wine as well as the sweet Bordeaux wine from Sauternes, In 2007, Chateau Margaux began their harvest September 12. 2008 saw Chateau Margaux begin picking September 22 and 2009 started on September 8.
According to Jean-Philippe Delmas of Chateau Haut Brion, as of September 1, 2010, since 1945, only two vintages experienced less rain, 1949 with and 2005. The lack of water concentrates the materials in the grapes and lowers yields. It can also lead to roasted flavors, or worse, the fruit might not reach full maturity. Chateau Haut Brion began harvesting their Sauvignon Blanc for their white Bordeaux wine at 6am, September 1. The is picked in the cold of the morning to avoid the risk of oxidation.
Chateau Smith Haut Lafitte and Chateau Carbonnieux are also currently harvesting the fruit for their white wines. Smith Haut Lafitte is using the Optical Sorting Machine for the first time during this harvest.