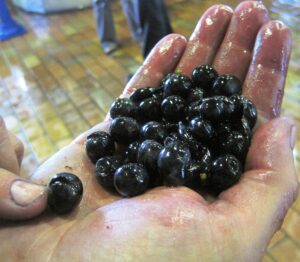 As the 2009 Pauillac Harvest heats up, Clerc Milon previously shared both harvest teams and technical teams with Mouton. Not anymore. Jean-Emmanuel Danjoy heads up his own team, allowing him to focus on the nuances and details needed to produce the best Bordeaux wine possible. According the Danjoy, "The effort starts in the vineyards". Danjoy explained, "Starting with 2009, Clerc Milon picks block by block, not the case previously. Hedging is also done block by block". Clerc Milon, (located next to Mouton Rothschild and Lafite Rothschild), began picking merlot September 23. The cabernet harvest started October 1, finishing October 12. Danjoy said that "They have never seen such uniformity in the ripeness of the fruit they are bringing in".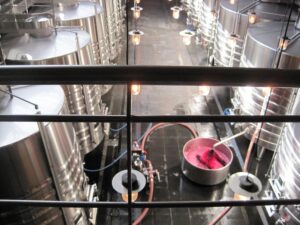 Latour harvested their merlot at an average of 14% potential alcohol for their 2009 Pauillac Harvest. They picked cabernet from October 5 through October 10. According to the cellar master, Pierre-Henri Chabot , 2009 is a later harvest than 2005. In 2005, they picked cabernet sauvignon September 26 through October 6, just one day after they started their 2009 harvest. Chabot commented that "Fruit reached much better levels of ripeness in 2009 than in 2005, in the seeds, skins, and tannins". Starting with the 2007 vintage, Latour introduced stringent, anti counterfeiting measures: a complicated bar coding system featuring tags placed on the bottles, capsules, and tissue paper, as well as on the wood cases. The information contains the name of the Bordeaux wine, the bottle size (they produce 3 sizes), the vintage, and the date of bottling.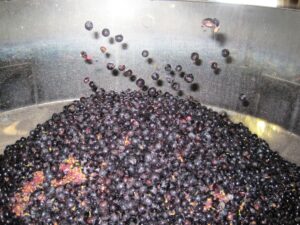 Lynch Bages owner Jean-Charles Cazes said about 2009 Pauillac Harvest: "At this stage, it's no secret — we're thrilled with the harvest. The incredible weather we had throughout the season boosted the maturity to the top level, with merlot well above 13% potential alcohol and often over 14%."
Lynch Bages began picking merlot September 25, finishing September 29. Cabernet was harvested from October 5 through October 12. Lynch Bages is another chateau using satellite image photography to help with the harvesting. Jean-Michel Cazes, one of the great ambassadors for Bordeaux, was all smiles about 2009, saying that "The quality of 2009 reminds me of 1982, when our workers would go to the beach after the day's work".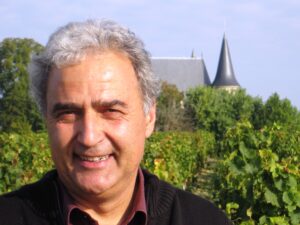 Pichon Longueville Baron Technical Director Jean-Rene Matignon started picking cabernet sauvignon October 1. According to Jean-Rene, "Picking took longer than usual because we micro harvested within each block to obtain grapes at the perfect levels of ripeness". Pichon Baron, along with a few other chateaux, used satellite imagery to assist in the harvest to help make the best Bordeaux wine possible. The pictures focus on the vines in each plot. The information tells the growers what sectors have vines that are done feeding, and what sectors still require nourishment. Matignon said of 2009: "Like great Bordeaux, 2009 is a blend. It assembles the structure and tannin of 1986, the spicy ripeness of 2003, and the harmony of 2005."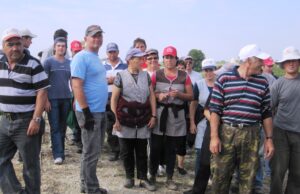 Pichon Comtesse de Lalande director Gildas D'Ollone is excited about 2009, comparing the vintage with 1989. Thomas Do-Ch- Nam agreed: "Climatic records resemble 1989." Pichon Lalande harvested merlot from September 22 to September 26. Potential alcohol of the merlot ranged from 13% to 13.5%. cabernet franc was picked September 30. petit verdot, 8% of their vineyards, will definitely be part of the blend for 2009. Petit Verdot has a well deserved reputation of being difficult to grow, as it seldom fully ripens. Pichon harvested their cabernet sauvignon between October 1 and October 7.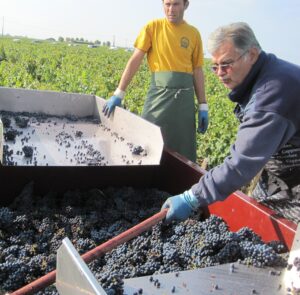 Mouton Rothschild director Philippe Dahullin compares 2009 to a trio of vintages: "1989, because of the berry size, 2003 for the degree of ripeness, and 2006 for the perfect tannins. 2009 will have higher acidity levels than 2005, but should reach the same level of alcohol". Add Chateau Mouton Rothschild to the list of chateau working with the new Optical Sorting Machine on a trial basis. Better and more stringent selection is needed to make the finest Bordeaux wine they can.
Mouton Rothschild began harvesting merlot September 23. Because Mouton is mostly cabernet, the merlot was picked in one and a half days, coming in at a whopping 14% – 14.8% percent alcohol. The cabernet franc was harvested September 28, and the cabernet sauvignon picking began October 1. Dahullin said the level of acidity in the fruit is good, not too low, and that the sugar content is exceptionally high for Bordeaux. They expect wines to come in between 13% and 14% alcohol, displaying the best characteristics of Mouton.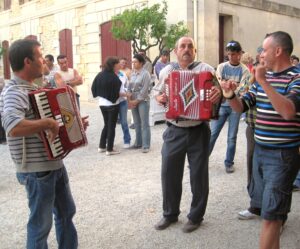 Is one of the most influential proprietors in Bordeaux today located in Pauillac? If you consider how many growers are starting to experiment with biodynamic farming in Bordeaux today, you might come to that conclusion. Especially when several of those owners cite Pontet Canet and Alfred Tesseron as the inspiration.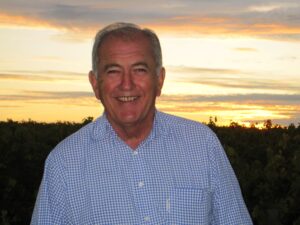 Pontet Canet     harvested their merlot in one week, starting September28. They picked cabernet sauvignon between October 6 and October 16. When asked about the lateness of the harvest, Tesseron replied," There was no hurry to pick the fruit. The berries were healthy and not on top of each other, so why not wait for the perfect moment"?
In some vintages, Tesseron explains, he looks at different parcels on a daily basis. "With 2009 as perfect as it was, we only looked things over a few times a week". Picking dates are not the only decisions being made without technology. According to Alfred, "Pontet Canet doesn't perform any computer analysis until the wine is finished. That requires people to work at the cellars, watching the fermentation process, 24 hours a day".