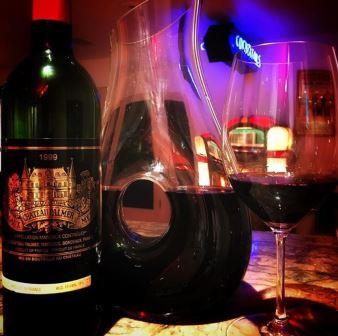 1999 Chateau Palmer is the wine of the week. I know that bottles like this are truly special occasion wines. But there are those nights when a unique, wine tasting experience is what you need. Chateau Palmer has been on a roll since 1999. Vintage after vintage has shown improvements. For fans of the estate, who are aware that in many vintages, Chateau Margaux and Chateau Palmer are locked into a duel to see which property can make the better wine. There are vintages when it's Margaux, and there are years when Chateau Palmer comes out on top.
Since 2004, when Thomas Duroux joined the team, Palmer has really upped their game. There was a time when I was sure 2005 was the best vintage produced since 1961. I changed my mind again in 2009, 2010, 2015 and most recently 2016! That is quite an enviable track record.
2017 marked their certification for being 100% biodynamic in their vineyard. You can see more life in the soils and all over the vineyard when you visit today. It's an amazing, and beautiful transformation that has been taking place over the past few years, in the soil, and in the wine.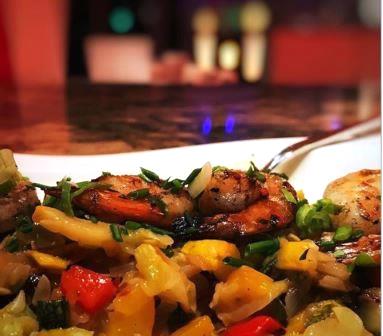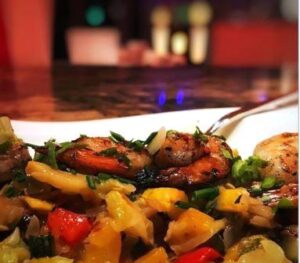 1999 Chateau Palmer – The color looks a bit advanced for its age, but that's the 1999 vintage. The nose is a treat, with its light dose of truffle, flowers, cherry pipe tobacco, incense, thyme, espresso bean and plum scents. The wine feels like silk and velvet on the palate. The fruit displays a purity in its sweet cherry core. The medium bodied wine is fully mature and the fruit has just started to lighten a bit. So, if you have a bottle, or more of this gem in your cellar, you should definitely pop a cork, as it is not getting better from here. There is no reason to hurry, but there is also no reason for you to delay gratification. This bottle was decanted about 45 minutes. A bit less air would probably be better.
Food and wine were made to work together. In this case, this Left Bank blend of 48% Cabernet Sauvignon, 46% Merlot and 6% Petit Verdot grapes were perfectly accompanied by a simple meal of a variety of summer squash and seafood from the local farmers market cooked on the grill.