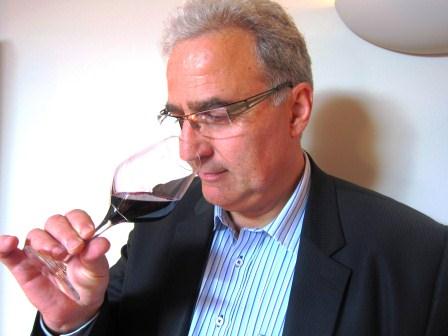 1996 Chateau Pichon Baron is the wine of the week. If you already know their wines, what I'm saying here is old news to you. But if you are not yet familiar with Pichon Baron, or with Left Bank Bordeaux that has reached maturity after resting in a dark, cold cellar for years, this is a wine you need to try.
With the exception of a few years during the 1990's, Chateau Pichon Baron has been on fire since the 1989 vintage. If awards were given out for consistency, surely, Pichon Baron deserves to win a prize as does the team of Christian Seely and Jean-Rene Matignon.
Of course, if awards were also handed out for style and character, Pichon Baron would be at the top of that list too! It is easy to see how Pichon Baron is considered as one of the top super second wines of Bordeaux.
1996 Chateau Pichon Baron – At 20 years of age, this is really starting to show. The tannins have softened, yet, there is still a slight Medoc, firmness to the wine. Cassis, cigar box, cedar chest, tobacco, lead pencil and olive tapenade aromatics create the nose. The finish has the perfect blend of tannins, elegance, freshness and a touch of austerity, coupled with plenty of sweet, juicy, sweet Cabernet Sauvignon fruits to let you know you are firmly in Pauillac. If you have a bottle of this wine that have been waiting for, your wait is over. Pop a cork on it today! 93 Pts