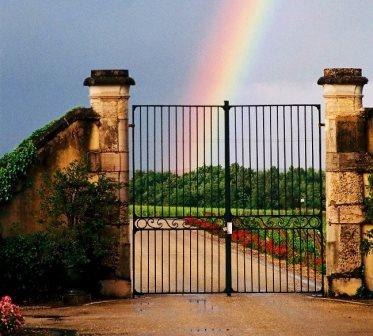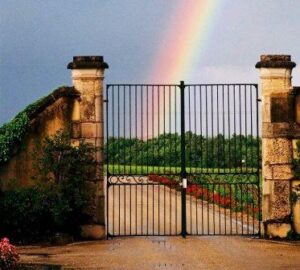 Depending on the estate, for most chateaux, the 2013 Bordeaux harvest for dry, white Bordeaux wine started between the second and the third week in September. With 50% of their estate devoted to the production of white wine, Chateau Carbonnieux was one of the first estates to start picking. The vineyard of Chateau Carbonnieux is planted to 60% Sauvignon Blanc, 38% Semillon and 2% Muscadelle. The 2013 Bordeaux harvest began only two days after the Ban de Vendages celebration took place at Domaine de Chevalier. 2013 Bordeaux Harvest Celebration Eric Perrin fills us in on the details of what took place in his Pessac Leognan vineyards for the 2013 Bordeaux harvest for his white wine grapes.
Jeff Leve When did you start picking your white wine grapes for the 2013 Bordeaux vintage?
Eric Perrin "At Chateau Carbonnieux, we started picking our Sauvignon Blanc on Monday, September 16."
Jeff Leve Is this the latest start to a harvest for you with the 2013 Chateau Carbonnieux vintage?
Eric Perrin "No. The latest start date for us to pick Chateau Carbonnieux still remains the 1988 vintage."
Jeff Leve Much of the news coverage about the 2013 Bordeaux vintage has focused on the difficult, and often wet growing season. How have those adverse conditions affected the vintage for you in Pessac Leognan your white Bordeaux wines?
Eric Perrin "We feel that 2013 Bordeaux will be an excellent white wine vintage."
Jeff Leve Why are you so confident about your white wine?
Eric Perrin "This is because of the balance between the fruit and the freshness."
Jeff Leve What are your potential alcohol levels and pH showing?
Eric Perrin "For the 2013 white wines at Chateau Carbonnieux, the potential alcohol will be 12.5 , the PH 3.2 and the acidity is around 5."
Jeff Leve For you, did the 2013 Bordeaux vintage require much sorting?
Eric Perrin "Not really, it was less than 2% of the grapes we picked."
Jeff Leve As the juice is now fermenting, does the 2013 Bordeaux vintage remind you of any previous vintage?
Eric Perrin "I think that the 2013 Bordeaux vintage, due to the weather conditions, will produce an exceptional vintage for white Bordeaux wine. The 2013 white Bordeaux wine should turn out better than what was produced in 2001."
Jeff Leve "For your white wines, you have Sauvignon Blanc, Semillon and Muscadelle planted. Did any variety turn out better in the 2013 Bordeaux vintage?"
Eric Perrin "Not really. Due to the balance in the fruit, all out white varietals performed particularly well this year."
Jeff Leve Following the rains over the weekend, when do you expect to start picking your Merlot and Cabernet Sauvignon?
Eric Perrin "We will start picking our red wine grapes this week, right about the beginning of October."