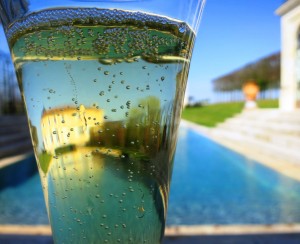 To read detailed information on the 2011 Bordeaux  harvest at Chateau Giscours: Giscours, 2011 Bordeaux Harvest, a Classic Vintage
2011 Giscours – 2011 Giscours – Blending 75% Cabernet Sauvignon, 20% Merlot and 5% Petit Verdot, the wine reached 13.2% alcohol. With flowers, spice, black cherry, cassis and coffee, this medium-bodied wine is round and fresh with ripe black cherry. 90-92 Pts
.
2011 Le Sirene de Giscours With cassis and spice, this is an open, light and easygoing cherry-filled wine. 84-85 Pts
.
To read detailed information on the 2011 Bodeaux vintage at Chateau du Tertre: 2011 Bordeaux Harvest at du Tertre, a Unique Vintage
2011 du Tertre – From an assemblage of 60% Cabernet Sauvignon, 20% Cabernet Franc, 10% Merlot and 10% Petit Verdot, the wine reached 13% alcohol.  Coffee bean, fennel, flowers, cassis and earth, lead to a medium-bodied, round, sweet, fresh, bright, cherry and cassis-filled wine. 89-91 Pts
.
Jeff Leve How important was sorting and the use of optical sorting for your Margaux properties, Chateau Giscours and Chateau du Tertre in the 2011 Bordeaux vintage?
.
Alexander van Beek "It was very important.  The optical sorters are capable of picking out berries that need to be discarded. A lot of the fruit that was removed was buried deep in bunches that the human eye is not able to see. With individual grapes in bunches having so many different degrees of ripeness, optical sorting made huge difference."
.
Jeff Leve With yesterday's lack of modern technology, what would a difficult vintage like 2011 be like?
.
Alexander van Beek "It would have been much more complicated for vintners.  The same ability to sort was not available".
.
Jeff Leve Could the wines have resembled Bordeaux vintages like 1993 or 1991?
.
Alexander van Beek  "It might not have been a disaster. But the wines would not have been at this level. They would have been greener and not been able to offer the same level of freshness and purity found in Bordeaux wines that are produced today".
.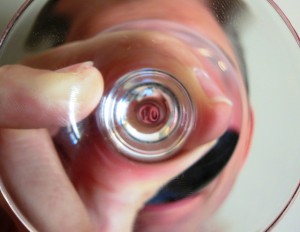 .
Jeff Leve In a difficult vintage like 2011, what was the best advice you received from your consultant, Denis Dubordieu?
.
Alexander van Beek "In the cellars, we had to be careful not to over extract. We needed to maintain cooler temperatures during fermentation and reduce the amount of pumping over we did in years like 2009 and 2010. In 2010, we could extract more from all the plots due to the quality and ripeness of fruit. But we had to be much more delicate with the 2011".
.
Jeff Leve What did he recommend for your vineyard management in Margaux?
.
Alexander van Beek "In the vineyards, with leaf management, Dubordieu recommended we protect the fruit from the warm sun and at the same time, remove the smaller leaves from the vines".
.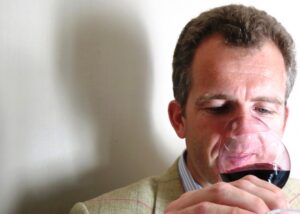 .
Jeff Leve Is the wine as well as the weather pattern for 2011 Bordeaux completely unique to you?
.
Alexander van Beek "Yes. But you need to keep in mind that part of what makes Bordeaux great is that each and every vintage is different. 2011 Bordeaux is another story to tell".