Comparing back vintages is one of the fun experiences Bordeaux wine tasters enjoy. Especially when they are so close together. 1928 and 1929. 1945 and 1947. 1959 and 1961, or in this case, 1989 and 1990. Both Bordeaux produced stunning wines of quality. In some years, it's obvious that some chateaux produced a much better wine. For example, most tasters agree 1990 Margaux is a much better wine than 1989 Margaux. The opposite results are found in Palmer. 1990 is much stronger for Leoville Las Cases, Leoville Poyferre and Grand Puy Lacoste. But there are numerous examples of wines that the better wine is not so easy to pick, think, Lynch Bages and La Conseillante and for the purpose of this report, Chateau Montrose.
For years I've preferred the cleaner, fresher stylings found in 1989 Montrose. 1990 was a bigger, more powerful and tannic wine, but the extreme brett found in some bottles was a little too much like being on a date with Mr. Ed. It was far too horsey.  But when you taste a clean bottle that is not marred by brett, the wine can be off the charts.
The 1989 Montrose offered a more elegant and refined tasting experience.  Last year was the first time I felt the 1990 Montrose was a better wine. Was that an aberration or a trend? There was only one way to find out and I was ready, willing and able. Both bottles were purchased on release and perfectly stored in a cold, damp cellar. Each wine received a 2 hour decanting prior to tasting and the best part was, the wines were enjoyed under a relaxed setting, which allowed them to be tasted over several hours.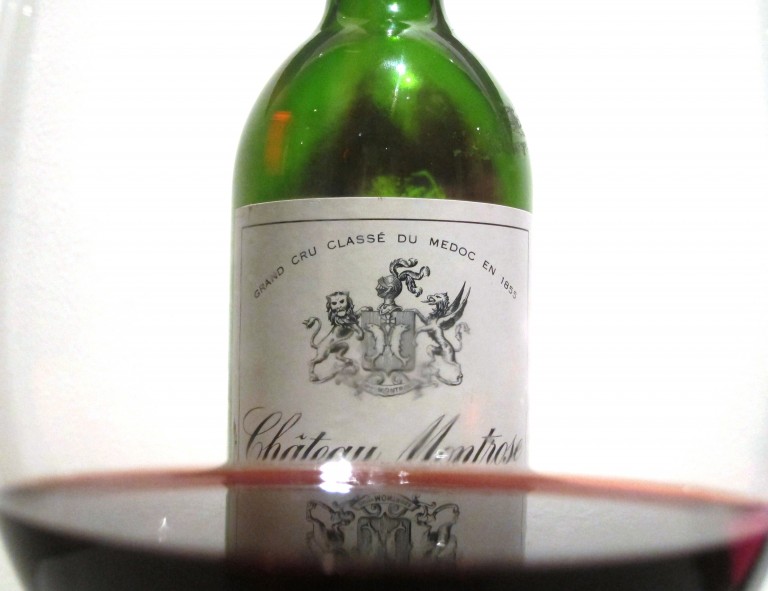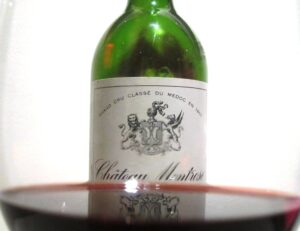 1990 Montrose – We were lucky. This was a clean bottle that delivered an exotic melange of scents filled with gravel, incense, creme de cassis, blackberry, barnyard, cedar wood, tobacco, truffle and spice box aromas. Dense, rich and thick, with layers of ripe, dark, tannic fruit that seems to last for close to 50 seconds on your palate. There are no hard edges in this still very young wine. This truly coats your mouth.  At close to 22 years of age, it's starting to open and show signs of maturity.  This could easily improve for another 30-40 or 50 years!   99 Pts
1989 Montrose – WOW! Seldom are wines in the Oh My God category. 1989 Montrose is the real deal. Explosive levels of perfume filled with crushed gravel, stone, licorice, tobacco, cocoa, creamy blackberry, mint, caramel, smoke, truffle and incense are off the charts. There is only a minor whiff of barnyard aromas, which adds to the complexity. Powerful, full bodied and almost dense enough to eat with a spoon. This beautiful, pure wine coats your mouth, palate, teeth and gums with sweet, polished, jammy blackberries, There is an intense purity to this stunning wine. The long, finish remains etched in your palate and mind as it builds in flavor and intensity for almost 60 seconds. This sublime tasting experience is only going to get better for several decades. If you love Bordeaux, this wine belongs in your cellar. 99 Pts
The end results of this tasting show a tie game with both vintages of Montrose scoring 99 Pts.  However, the 1989 is the wine to buy. They wines are of equal quality and with the 1989 selling for less than half the price, it's a no brainer. 1989 Montrose is the wine to buy.  I look forward to another taste off of these two vintages.  Perhaps we can include the 2000, 2003 and 2009 as well?