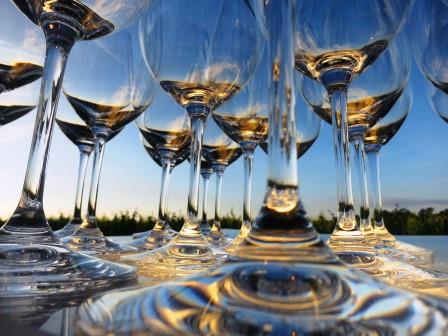 1989 Bordeaux Wine Buying Guide Tips on Best Value Wines
This Bordeaux wine value buying guide page is a list of the top 1989 Bordeaux wines in the market for the money today. These are the best Bordeaux wines from the vintage combining quality, character and price from every major Bordeaux appellation.
1989 was one of the earliest Bordeaux wine harvest's on record. Until 2011, you had to go back to 1893 to find a vintage where harvesting began in August.  The wines are a product of a hot year. The weather was so hot that only 1947 recorded hotter temperatures.  For more information on the 1989 Bordeaux vintage, harvest and wines: 1989 Bordeaux Wine . For tips on other Bordeaux value wines and vintages: Bordeaux Wine Buying Guide Find the Best Bordeaux for the money to buy today (Vintages 1959 to today)
1989 Bordeaux are rich, opulent, sensual, aromatic, ripe, complex and hedonistic at their best.  While the wines have become expensive since they were first offered, some of the best wines still offer value as well as sublime tasting experiences. 1989 is also a stunning vintage for Sauternes and Barsac. Set in between 1988 and 1990, along with those other two years made for a perfect hat trick for sweet Bordeaux vintages.
1989 Bordeaux Value Wines Left Bank