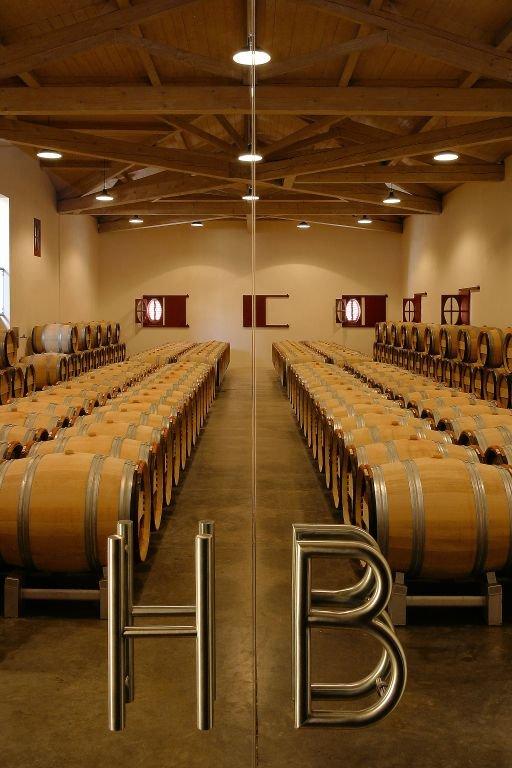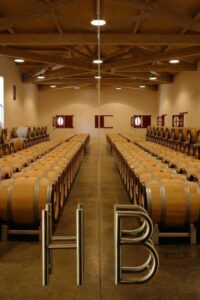 Chateau Haut Bailly Graves, Pessac Leognan, Bordeaux wine producer profile, with a history of the property, plus information on their wine making techniques and their terroir, along with wine tasting reviews and links.
Chateau Haut-Bailly records prove that as far back as 1461, vines were already being cultivated to produce Bordeaux wine. The estates first attempt at modern Bordeaux wine vineyards began in 1530. The Goyanèche and Daitze families purchased prime plots of Bordeaux vineyard land for decades to build up the estate. Following the Goyanèche and Daitze the chateau passed to a Parisian banker, Firmin Le Bailly and his partner Nicolas de Leuvarde. They purchased the 36 hectare estate in 1630. The Le Bailly family is where the chateau took its name from.
After Le Bailly passed away, his widow and son, Nicolas, retained ownership of the Bordeaux wine vineyard until they were forced to sell it to their creditors. During the
During the 18th century, Haut Bailly became the propery of several different owners including a group consisting of two successful politicians, Christophe de Lafaurie, Baron de Monbadon along with a member of the Bordeaux parliament, and his son, Laurent. Laurent was elected Mayor of Bordeaux in 1805. Eight years later, the property was once again sold by their heirs.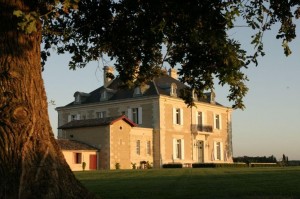 In 1872, the Bordeaux wine property was purchased by Alcide Bellot des Minières. Minières had a strong interest in viticultural techniques. Shortly after des Minières took over the estate, Bordeaux was hit by the phylloxera epidemic which destroyed countless Bordeaux wine vineyards.
The common practice by growers to to cure the epidemic was to graft their vines onto strong, phylloxera-resistant American root stocks. Minières felt that could produce lesser quality Bordeaux wine. Instead he washed each vine one at a time in a copper-sulphate solution. Bellot des Minières continued to expand the property. He also built the chateau that is on the property today.
Haut Bailly became one of the most in-demand Bordeaux wines of the day. In fact, until the 1940's, Haut Bailly sold for as much money as the First Growths! Following his death, his widow and daughter managed the estate until it was sold in 1913 to Frantz Malvezin, a geographer and editor of L'Oenophile.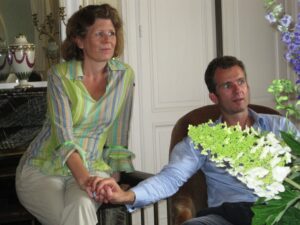 In 1955, Daniel Sanders, a Belgian Bordeaux wine merchant bought the chateau. The estate was in need of desperate repair. The Bordeaux wine vineyards were in poor shape and had shrunk to 25 acres. Sanders renovated the property. In 1979, his son, Jean, took over the estate.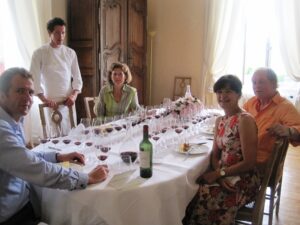 In 1998 Robert G. Wilmers, a Harvard-educated American banker and his French wife, Elisabeth bought Haut Bailly. Under their ownership and direction, major improvements have been made to the vineyards and wine-making equipment. The chateau has been completely restored. The estate is managed by Veronique Sanders, the fourth generation of her family to be associated with Haut-Bailly.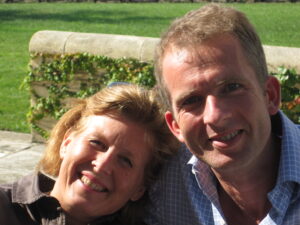 Haut-Bailly is situated on a high ridge of land in Pessac-Léognan. The soil is sand mixed with gravel, resting on a layer of sandstone that is petrified with the remains of prehistoric fossil shells. There are 28 hectares (69 acres) of planted vines on one piece of land, with a vine-density of 10,000 per hectare. Fifteen percent of the vines are more than 100 years old! 64% Cabernet Sauvignon, 30% Merlot and 6% Cabernet Franc. On average, the vines are 35 years of age.
At harvest, after the berries are hand picked, they are sorted in subjected in the vineyard, next in the winery before being de-stemmed. Next, they are placed on a vibrating table for another sorting. Thermo-regulated vats of different capacities (30, 60, 90, 120 or 180 hecto-liters) ensure that grapes grown in different parts of the vineyard and picked on separate days are kept separate from the time they are picked until vinification is completed.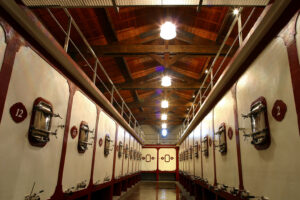 Alcoholic fermentation lasts eight to ten days and is followed by maceration. This lasts about three weeks during which time the wine is never overheated. Malolactic fermentation takes place in the barrel. The wine is aged in 50% to 65% new French oak for 16 months. Three cellars have been built to accommodate the wood-aging process and the two vat houses have been reconfigured to eliminate any unnecessary handling of the grapes during the wine-making process. Cement tanks are used for wine-making and assemblage. Bottling is done in stainless steel tanks.
For many years, Professor Emile Peynaud was the consultant oenologist at Haut-Bailly. In 1990, Professor Pascal Ribéreau-Gayon became wine-making consultant to Haut-Bailly and in 1998, he was joined by Professor Denis Dubourdieu. In 2004, Jean Delmas became a member of our consulting team.
Today, the Bordeaux wine being produced at Chateau Haut Bailly goes from strength to strength. This finesse styled Bordeaux perfectly combines spicy, ripe fruit with supple textures, potent smoke and tobacco filled aromatics in an elegant style to produce a wine of complexity and balance. 2005 was the first vintage where this property really took off. That was followed by 2006, 2008 and the sublime 2009, a potential reference point for Haut Bailly. This is an estate to watch.