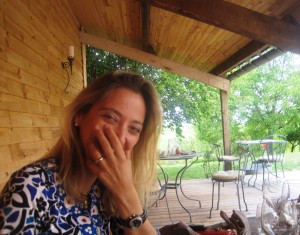 Chateau Haut Bergey Graves, Pessac Leognan, Bordeaux wine producer profile, with a history of the property, plus information on their wine making techniques and their terroir, along with wine tasting reviews and links.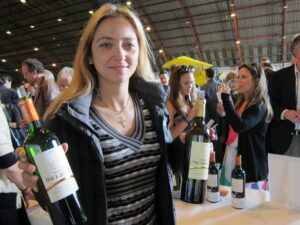 Chateau Haut Bergey dates back to the 15th century. It started out life under the name of La maison noble de Pontey. Sir Jean-François de Cresse, a member the Bordeaux parliament, bought the estate in 1700. Within 24 months, he grew the Bordeaux viineyards to 100 hectares.
Believe it or not, a century later, the vineyards were allowed to lapse into a state of non production. In 1850, a new chateau was built. Sylviane Garcin-Cathiard purchased Chateau Haut Bergery in March 1991. Sylviane, the Granddaughter of a Bordeaux wine merchant turned the estate around.
The vineyards of Haut Bergery are situated in middle of the small village of Leognan. 26.5 hectares of vines produces grapes for white and red Bordeaux wine. Haut Bergey is popular with consumers. It delivers a lot of quality in an upfront, easy to like style for a fair price. However, some previous vintages have expressed too much oak. A touch less oak might show a bit more freshness in the wine. The white is very good. But so little is made, it's almost impossible to find.
Today, the Pessac Leognan estate is managed by Helene Garcin Levesque.
Haut Bergey uses 5 hectares for the white wine production. The vineyards are planted to 65% Sauvignon Blanc and 35% Semillon. For their red wines, their vineyards are planted to 54% Cabernet Sauvignon and 46% Merlot with an average age of 35 years.