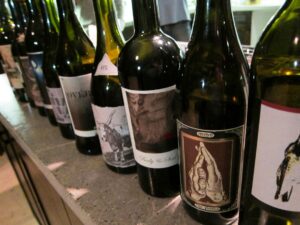 Sine Qua Non
is contender for one of the most unique winery programs in the world. Founded in 1994, by Manfred Krankl, within a few years, they began making the benchmark wines for
Rhone
wine varietals produced in
California
. In some years, other wineries might produce a better
Syrah
or
Grenache
than Sine Qua Non, but there is no competition when it comes to consistency.
Once past consistency, there is no winery on earth that competes with Manfred and Elaine Krankl for creativity.  For 17 years, they have produced unique wines in every vintage. Not only do the wines have different blends year after year, but each has a unique name, label and bottle shape. The wine and the bottles are hand crafted works of art.  Every picture tells a story.
When Krankl first started Sine Qua Non, the wines were produced from a variety of sources, including the famed
Alban
vineyards. Today, with almost 30 acres under vine, they are slowly moving to producing wine from their own vineyards.  Much of their plantings are located in Santa Rita as well as in Ventura county.
Sine Qua Non is a wine many Rhone wine fans claim is an essential element in their cellar. Some collectors say is indispensable. This makes sense when you consider that Sine Qua Non is an archaic, Latin legal term which  is loosely translated into an essential action, condition, or ingredient, that without which, something cannot be.
Sine Qua Non produces wines from white and red Rhone wine varietals  that are typically grown in
Chateauneuf du Pape
and
Cote Rotie
.  While most Sine Qua Non Syrah Syrah and Grenache bottling's see 18-24 months in oak, Krankl began a program of making some wines that see extended aging in new oak. This is similar to what
Guigal
does with their legendary Cote Rotie wines,
La Mouline
, La Landonne and
La Turque
. Those see between 36 and over 40 months in new oak.
Some Sine Qua Non
Pinot
Noir was included in the
tasting
. Krankl discontinued their Pinot program with the aptly named "Over and Out."
The style of Sine Qua Non at its best is, rich, full bodied, ripe, concentrated, mouth filling,  decadent and opulent.
Sine Qua Non White Wines
Kolibri – With a deep gold hue, the honeysuckle, floral, peach, vanilla and petrol nose opens to a full bodied, robust, sweet, spicy, cantaloupe and petrol flavored wine. This is a blend of 69% Roussanne and 31% Viognier. This wine is not for everyone, but if you like a full throttle style of white Rhone, it could be up your alley. 94 Pts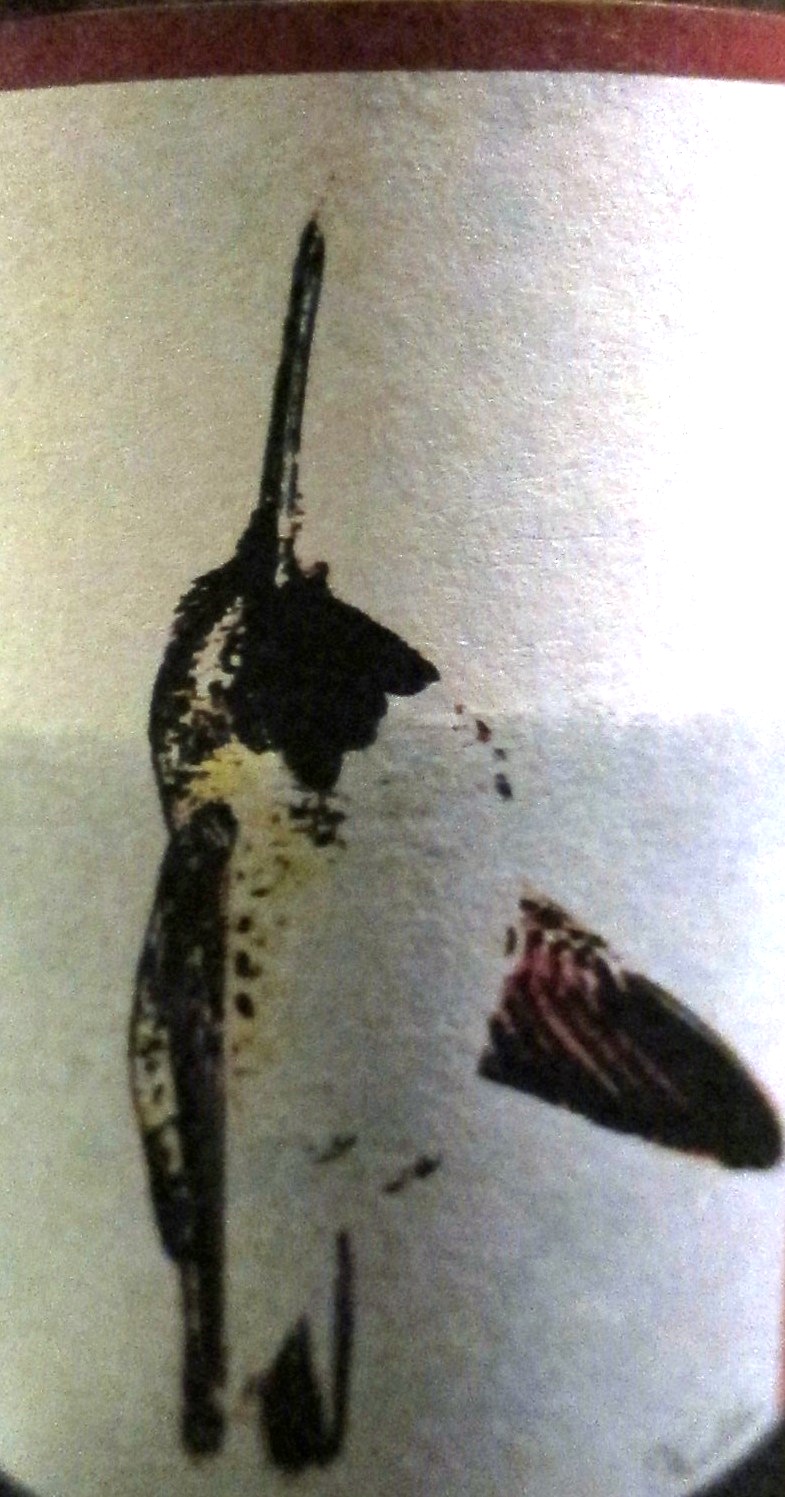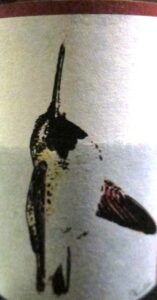 Petition – Produced from a blend of Viognier, Roussanne, and 30% Chardonnay from two vineyard sources, Alban and Eleven Confessions, the full bodied wine offers a powerful melange of fresh peach, hot stones, spice, earth and petrol flavors. 91
Body and Soul offers a boat load of spice, honey, bees wax, cinnamon and citrus aromas and flavors in this big, fat, juicy, concentrated wine. 92 Pts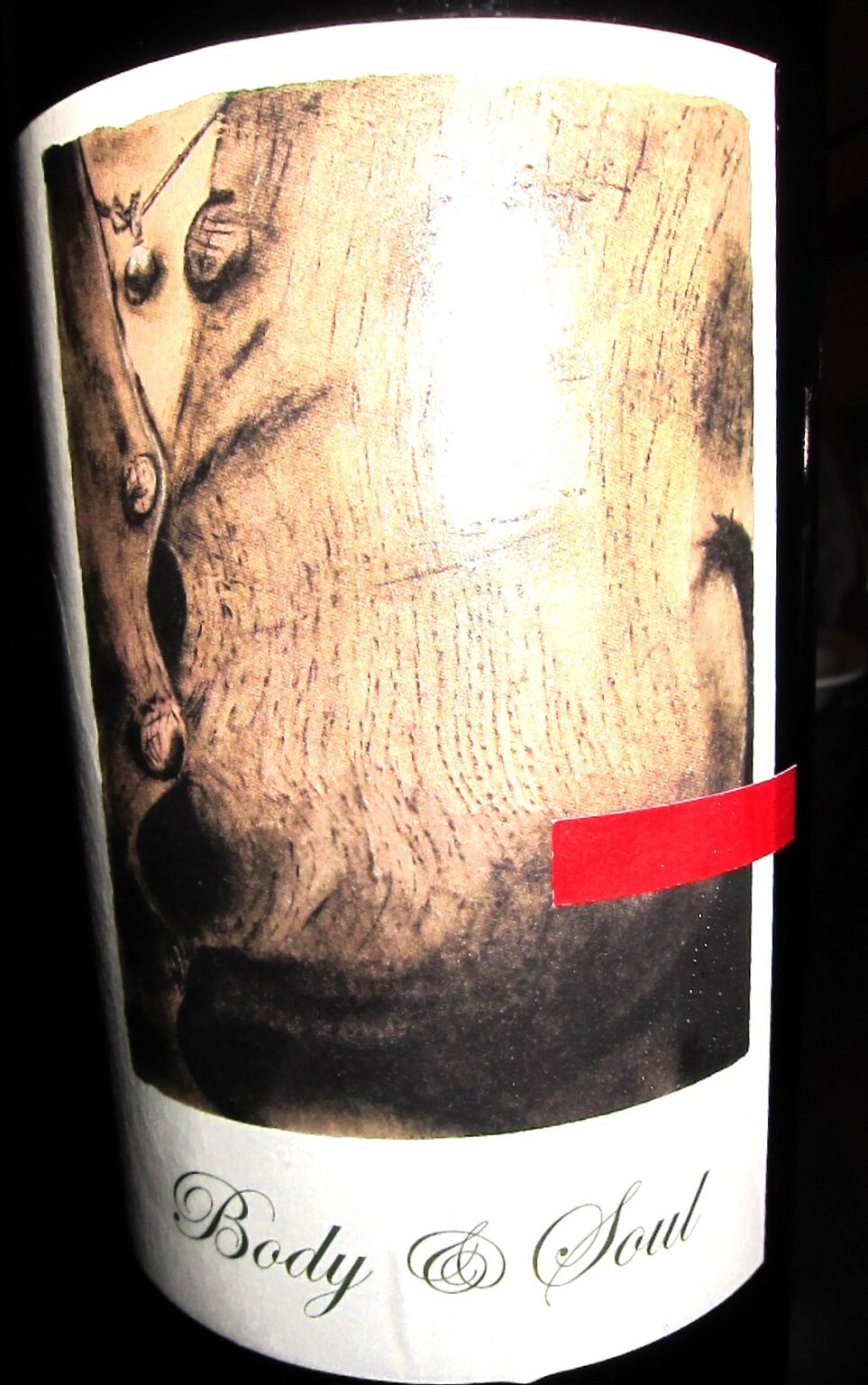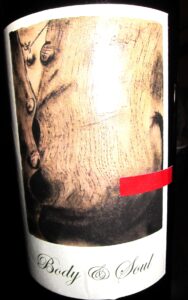 Sine Qua Non Pinot Noir
Ox – Earth, spice, dark cherry, truffle scents make up the perfume. Medium bodied with some heat, the wine ends with a spicy, black cherry and cola sensation. The wine is slightly past full maturity and needs to be drunk up sooner than later. 90 Pts
Hollerin' M – This is filled with ripe black cherry, spice, jammy berries and smoke aromas. Powerful, concentratedl and packed with ripe fruit, the wine finishes with a long sensation of jammy, red berries. This is not Burgundy, and it's not trying to be Burgundy. But it's a tasty Pinot Noir in the prime of its life. 94 Pts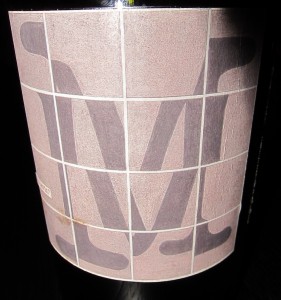 Over and Out – The aptly named wine earned its moniker because it represented the final vintage of Pinot Noir produced by Manfred and Elaine Krankl. The perfume is filled with ripe black raspberries, cola, strawberry jam and earthy scents. The wine feels a little hot in the mouth before finishing with jammy berries and cola flavors. 91 Pts
Sine Qua Non Syrah and Grenache
Midnight Oil – Blueberry, blackberry, coffee, smoke, licorice and black cherry scents pop from the glass. This huge, mouth filling, powerful, plush textured wine is concentrated with layers of fat, juicy, ripe, jammy blackberries, blueberry and chocolate flavors. 96 Pts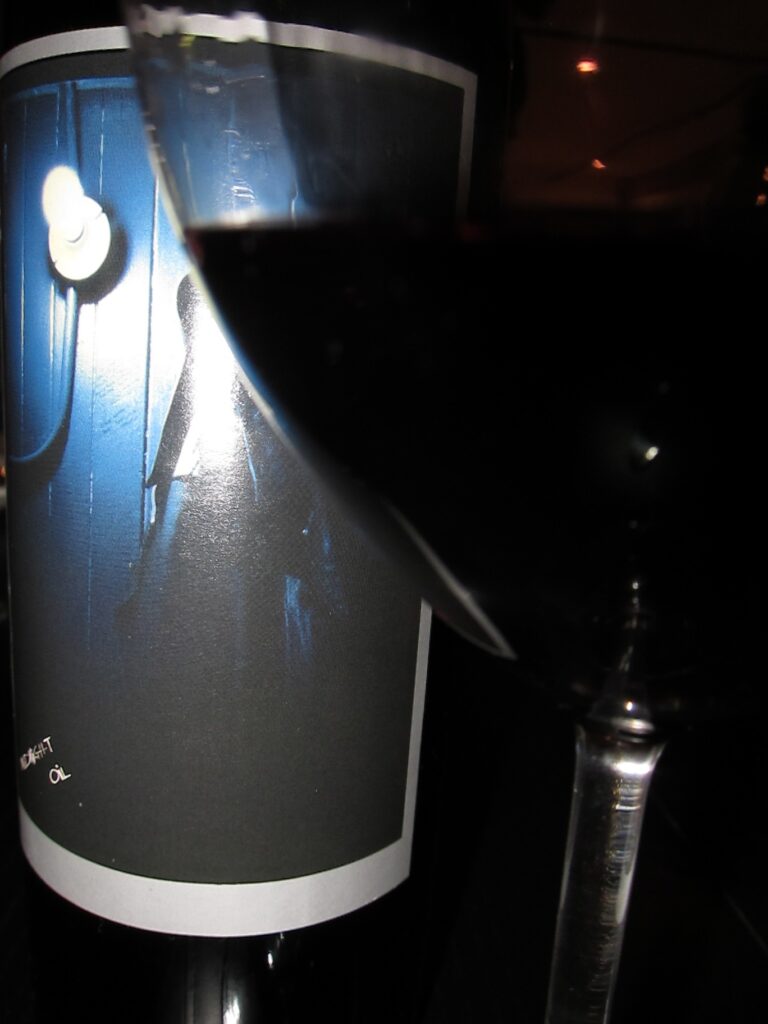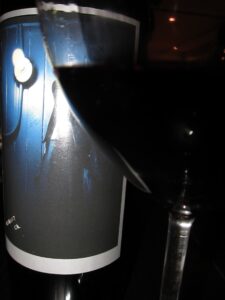 Labels – A pungent perfume of black and blue fruit, earth, cappuccino, spice and caramel greet your nose. Full bodied, dense and rich, this powerful, fat, intense wine requires a few years before it fully opens. 95 Pts
Atlantis – This bottle was not a fair representation of what the wine has to offer. Decanted over 10 hours, the wine lost most of its aromatics and freshness. Like salt, you can always add more in later, but too much salt or air cannot be fixed. Few wines require 10 hours of air.
Poker Face – Boom! That's what happens with the perfume the moment the wine leaps from the bottle. Espresso, blackberry, caramel, jam, chocolate, spice and blueberries fill the air. This thick, luxurious, full bodied, opulent wine coats your mouth and palate with velvety textured fruit. This wine is huge, but everything is in balance. The wine finishes with a pallet full of palate staining black and blue fruit. 99 Pts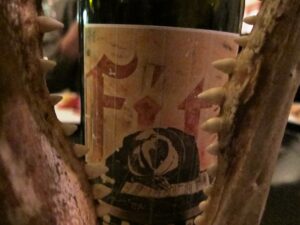 Lil E  –  Named after Elaine Krankl opens with fresh coffee, blueberry pie, oak, and jammy black raspberries. Fat, rich and round, this mature, plump wine ends with a melange of ripe, black and red fruits 93 Pts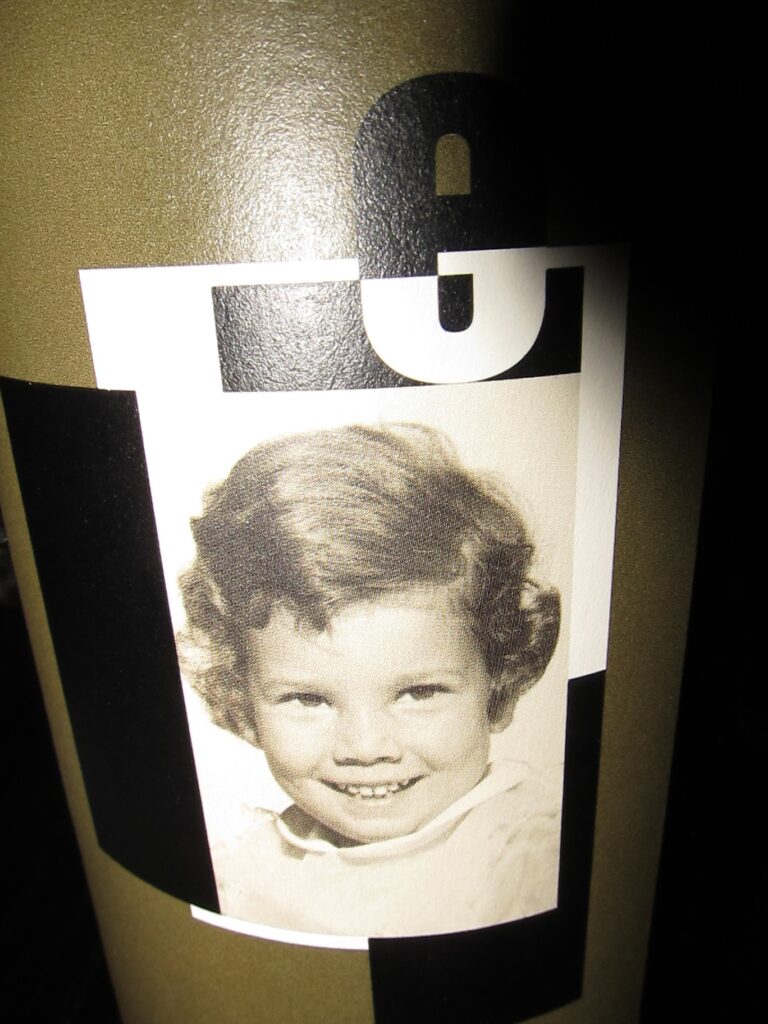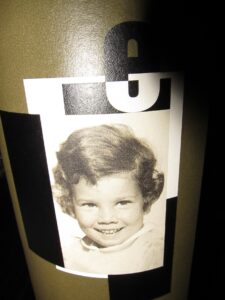 Heels over Head is the rarest Sine Qua Non wine after the Queen of Spades. The wine was a semi joint venture between Manfred Krankl and Dan Phillips of the Grateful Palate. Phillips purchased a barrel and raised it in 100% new American oak without the assistance of Krankel. Under 300 bottles were produced. The wine was sold to customers of The Grateful Palate.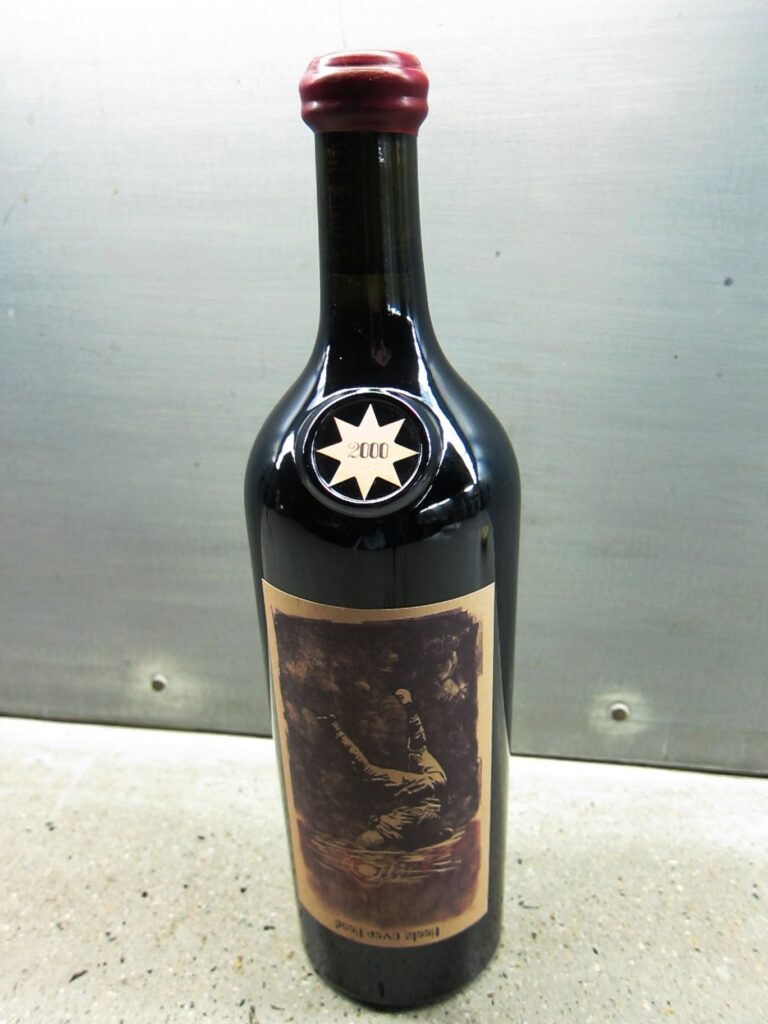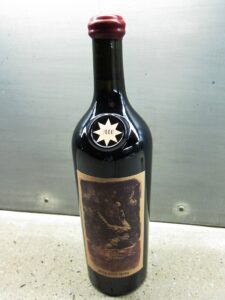 If you're a pickle fan, this wine is for you. It smells like an oak barrel of fresh, chocolate covered pickles. The wine is drying out and ends with a sour finish. There are wines to drink, wines to buy and wines to sell. At a value of over $1,000, this is a wine to sell!
This is funny! The last time I tasted this wine was about 6 years ago. I was positive I would never have the chance to taste it again. After posting this note, I just saw my score from 6 years ago. It was exactly the same! Great minds think alike… 80 Pts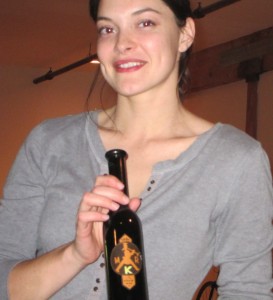 Sine Qua Non Dessert wine
2002 Mr. K Strawman – This opens with an intense, sweet perfume filled with fresh picked apricots, brown sugar, honey, roasted peanuts and orangesicle Thick, dense and stuffed with as much sweet fruit as possible, it was too much of a good thing for me. With the texture of syrup feels fat and lazy on your palate. More acidity would have given it better lift. Fans of Essencia from Tokaji will love this wine more than I did. 90 Pts
Wine is made for sharing. All of us were grateful for the efforts of everyone at the dinner for sharing their Sine Qua Non bottlings.  OK, the little dog might not of had as much fun as we did. On the other hand, you never know.