Written by Jeb Dunnuck of The Rhone Report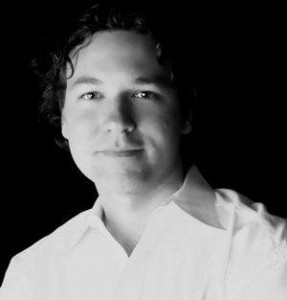 This past Sunday I hosted a 10 year retrospective of 1999 Châteauneuf-du-Papes and seeing as how I'm on record calling the vintage "mediocre", I almost feel the need to apologize. While not up to '98, '00, '01 or '03, the region has had an amazing run of strong vintages and 1999 is certainly part of that group. At 10 years of age, these wines are drinking beautifully and offer classic, textbook aromas and flavors with most still offering a solid 5+ years of prime time drinking.  Another strong plus for the '99s is that they're still affordable and most bottles, even the special cuvees, can be purchased for less than 100 dollars.
We started the evening off right with a rocking bottle of 2007 Alban Vineyards Viognier. Full bodied, lush, rich and pure, this had bright minerality and a core of acidity that kept it honest and interesting.
The first flight of reds consisted of a pair from Marcoux and the 1999 Domaine de Marcoux Châteauneuf-du-Pape was one of the more mature bottles of the evening. Ripe, rich and with roasted herb, licorice and a meaty, port like character, this should probably be consumed over the next 4 to 5 years. The 100% grenache (from 90+ year old vines) 1999 Domaine de Marcoux Châteauneuf-du-Pape Vieilles Vignes was in another league and while it started out completely closed, it slowly opened up over the evening to show fantastic, pure dark fruit, cassis, licorice and spice notes. Structured on the palate, this needs an hour or more in a decanter for drinking now and has plenty of structure for further aging.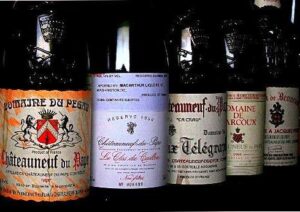 Flight two showcased the wines of Vieille Julienne and both were drinking beautifully. The 1999 Domaine de la Vieille Julienne Châteauneuf-du-Pape started out closed but improved in the glass whereas the 1999 Domaine de la Vieille Julienne Châteauneuf-du-Pape Reserve was firing on all cylinders! Fantastic aromatics, stunning purity and solid structure all show up and this will offer spectacular drinking over the next 10 or 15 years.  My third bottle this year and each one has been stunning.  Interestingly, more than one person commented on the graphite and almost chocolaty richness to the wine and questioned if this sees any barrique.  All old foudres per the domaine.
The third flight was a personal favorite and these both showed similar profiles with pure, up front and dark fruit driven personalities.   Aromatically, the 1999 Le Clos duCaillou Châteauneuf-du-Pape Domaine duCaillou Les Quartz was very similar to its big brother with thick, rich cassis and dark fruit mixed with beautiful spice aromas and a mineral driven core. The 1999 Le Clos duCaillou Châteauneuf-du-Pape Reserve showed more restraint and structure on the palate but had decadent, rich fruit, beautiful balance and stunning purity. Both of these wines are on the upward slope with regards to aging.
The age worthy 1999 Domaine Pierre Usseglio & Fils Châteauneuf-du-Pape Cuvée de mon Aïeul was structured, tight and slightly burly with rich fruit, minerals and iron aromas.  A candidate for another year or two in the cellar, it was the complete opposite of the 1999 M. Chapoutier Châteauneuf-du-Pape Barbe Rac. Light, perfumed, floral and spice laden, this is a beautifully balanced, hedonistic wine that seems to be drinking at point.
A slightly controversial bottle of 1999 Château de Beaucastel Châteauneuf-du-Pape had some calling foul. I wasn't one of them and found nothing objectionable and thought it showed solid fruit, spice, roasted herb and mushroom notes, medium to full body and plenty of length on the finish. Possibly softer than a bottle earlier this year, this was still more than a little enjoyable. A cruel joke was the corked bottle of 1999 Château de Beaucastel Châteauneuf-du-Pape Hommage à Jacques Perrin. The only corked wine of the evening and my second corked Hommage in a row.  While this was still drinkable, the nose was hideously corked.  I sucked down my share before the TCA could completely saturate the palate.
The 1999 Domaine du Pégaü Châteauneuf-du-Pape Cuvée Réservée was showing the typical, stunning Pégaü spice aromas along with a masculine, structured, awesomely fruited palate. I'm not sure what the going rate for this is but it offers gorgeous Pégaü terroir in a classic package. Another textbook, classic Chateauneuf, the 1999 Domaine du Vieux Télégraphe Châteauneuf-du-Pape La Crau was impressive with intense aromatics, beautiful balance and a savory, rich texture.  Certainly more accessible than the '98, this still seems young to me.
The final flight capped the evening nicely and the 1999 Domaine de la Janasse Châteauneuf-du-Pape Cuvée Chaupin showed more southern Rhone typicity than normal with deep, rich and thick fruit, garrigue, smoke and mineral aromas and flavors. This is young and has plenty of years left. The hedonistic 1999 Clos des Papes Châteauneuf-du-Pape offered up stunning sweetness paired with a rich, lush and perfectly balanced palate. Pure pleasure and I'd drink these over the next 10 years. The 1999 Château de la Gardine Châteauneuf-du-Pape was a step down from the other wines with straightforward aromatics and a rich, meaty palate.  Still very enjoyable and I'd drink bottles over the coming 4 to 5 years.
Thanks to everyone involved and this was another fantastic event with great friends, wine and food!
The article was contributed by Jeb Dunnuck of The Rhone Report. 
If you have any questions or comments on this article, please feel free to post.