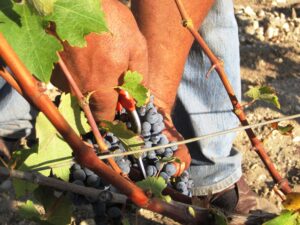 Philippe Dhalluin at Chateau Mouton Rothschild has been on a roll since he started with the company in time for the 2004 vintage. For my palate, the 2006 Mouton Rothschild (The first year Philippe was allowed to call all the shots) remains the best Bordeaux wine he's produced yet.  Like all great vintners, regardless of how good a wine they made in the past, they always strive to produce better wine in the subsequent years.  We talked in-depth about the 2010 Bordeaux harvest with Philippe and learned what this vintage means for the Bordeaux wine he is about to produce from the 2010 Mouton Rothschild Harvest.
Philippe, in your opinion, what do you think of 2010 in the Medoc? Was any appellation favored due to the draught and late September rains?
"I do not know if an appellation was more favoured than another. I do not think so. There is however some heterogeneity in "terroirs", probably because the water supply could have generated significant stress on certain areas, but overall everyone is very happy with the quality." But what about the quantity of Bordeaux wine in this vintage? "Volumes are significantly lower. Also this is a heterogeneous year. Apparently old merlot vines had a lot of coulure and very little yields."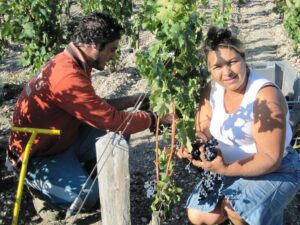 What are your technical analysis showing you at this date?
"2010 is exceptional richness of grapes (merlot tanks at approximately 15°C are not uncommon; in the cabernets around 14°C too) and its tannins (mainly anthocyanins) indices. The first wines are very colorful, very fleshy and very powerful. This last impression is reinforced by a good level of acidity, before malo-lactic fermentation."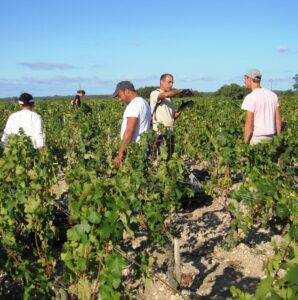 In the Left Bank, some vintages are better for Cabernet Sauvignon, while others allow equal development for the Merlot as well as Cabernet Franc.  Is any varietal favored in 2010?
"We are quite impressed by the expression of our merlots. In general, this is unusual in the Médoc. However, it is logical because of their global richness. A grape particularly well tasted this year is cabernet franc, which does not happen often. This is good because we have much of it planted at  d'Armailhac . And at Clerc Milon as well."
But what about the cabernet sauvignon? "Cabernet sauvignons just finished their alcoholic fermentation; so it is a little early to characterize, but it already has an impression of great power."
What will the style of the wines be like for your Pauillac properties? "We will have concentrated, powerful wines." With that in mind, while it is still early, at this stage, does 2010 remind of any previous vintage? "At this stage, it reminds me of 1986 and 1996, probably better."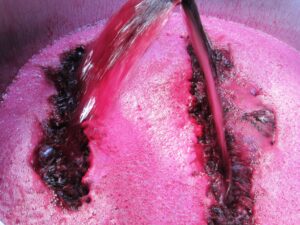 Does the fruit in this vintage present you with any specific challenges in the vinification? "In my view, the challenge is  controlling the extraction and not falling on massive and compact tannins. That is what I can say at this time. We just started pressing. We will have a precise vision after the malo-lactic fermentation. We have in hand a great vintage, it is obvious."
Chateau Mouton Rothschild has been involved in a massive renovation of the technical facilities at the property.  According to Jean-Emmanuel Danjoy, who manages Chateau Clerc Milon , "The second phase of the construction is almost complete. The barrel room is already in use.  We are working on the last details of the interior design for the kitchen and reception areas. This will be a great addition to the new cuvier. An additional 100 square meters of photovoltaic panels has also been added to the system built in 2007, it brings the total surface to 300 square meters."