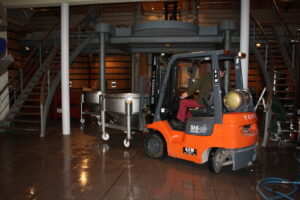 Alexander Van Beek is busier than  a one armed paper hanger this time of the year. He is in charge of Caiarossa in Tuscany, plus two 1855 classified Bordeaux chateaux to oversee as well! Especially since he is working on the 2010 Giscours Harvest.
In Bordeaux, Van Beek is the managing director for Château du Tertre and Château Giscours. Both chateaux are located in the Margaux appellation . Du Tertre and Giscours have made recent investments in their vineyards and facilites. Tastings of the 2009 vintage show these efforts have made a marked improvement in the qualities of their wine.
Van Beek said early readings for 2010 du Tertre in September displayed good potential degrees of alcohol and acidity. Before starting to harvest he commented, "The vineyards are healthy and the weather forecast seems to be very positive.  We are on the right track"!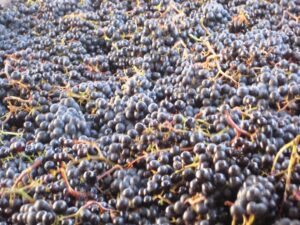 Small Berries
What is happening with the harvest at Giscours? "At Giscours, we started harvesting our Merlots September 27th. They already show great aromatic complexity. Berries are small with thick skins and high antocyanin potential. The grapes enjoyed a long, slow ripening period which was ideal to reach perfect phenolic ripeness. We have high levels of alcohol along with beautiful freshness".
A Question of Balance
What about du Tertre? When did the harvest start? "September 28th  is when we began picking the young merlot plots at Chateau du Tertre". What do your initial readings show? "The balance between sugar, acidity and pH reached perfection, thanks to dry weather conditions with high thermal variations from July until now".  Many properties are reporting low yields.  What are you expecting at du Tertre? "The merlot yields will be low due to small berries with great concentration and good intensity of color".  What levels of ripeness are you recording? "2010 shows very high degrees for Merlot, between 14 and 14.5%. Cabernet Sauvignon reveals exceptional richness as well. We are at 13.5%.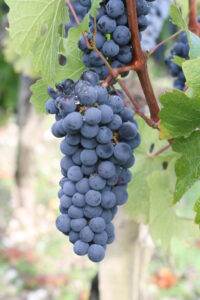 What's new?
Are you doing anything different this year in the cellars or vineyards?  "One new thing in 2010 at du Tertre is the optical sorting line in the receiving area".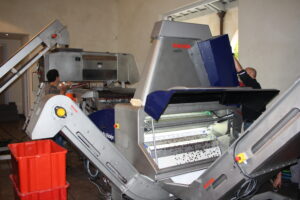 How do you get this thing to work?
More producers have embraced this technology in the Medoc starting with this harvest. How does it work? "A small camera analyzes  the berries according to their shape and color and only keeps the best fruit".  
Do you optically sort at both properties? "At Tertre we are using an optical sorting line. Giscours is using a new generation of linear de-stemmer which removes berries from bunches without damaging berries".
 You really laid an egg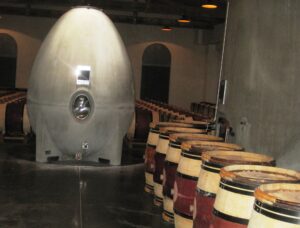 Can you please let us know what you use the egg shaped vat for at Chateau du Tertre?  "The shape of the egg  generates a natural movement, a vortex which brings the lees into suspension".  How does it help the wine? "It gives more flesh and fat to the wine".  How much juice does the egg hold?  "It has the capacity for 35 hl".
What can you tell me about your 7 hectares of biodynamic farming in this vintage?  "We are already using the principles of biodynamic agriculture within our Tuscan estate, Caiarossa . We benefit from this experience of biodynamic farming. At Tertre, the 2009 vintage marked our first real forays into biodynamic viticulture for Bordeaux wine making".  Are you happy with the way it turned out in 2010? "We are very encouraged by the results". Can you see a difference in the fruit? "This year, the 7 hectares of vines that were farmed biodynamically showed perfect health right through to the moment of picking. The maturity controls showed excellent results concerning anthocyans, alcohol degree and acidity". In 2011, will you be farming more of your parcels using a biodynamic approach? "We intend to enlarge the vineyard area following this philosophy of viticulture even further with the coming vintages".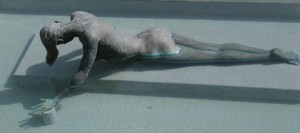 Managing two at the same time.
What difficulties and commonalities do you experience from managing two different chateaux? "It's great to run two properties which have so much in common (classification, appellation, approximation, management. Yet both wines have completely different personalities because of a different terroir".  What is the best part of managing not only two famous Bordeaux, but a property in Tuscany as well? " It's very motivating when you know its potential and you manage to find more and more of it throughout the vintages". Does the same team produce the Bordeaux wine at both estates? "We have two individual technical teams. However we use Denis Dubourdieu for both properties starting with this vintage.    This is in addition to Jacques Boissenot, the father for Giscour and Eric Boissenot the son for du Tertre."
Your feedback, comments and questions are welcome.