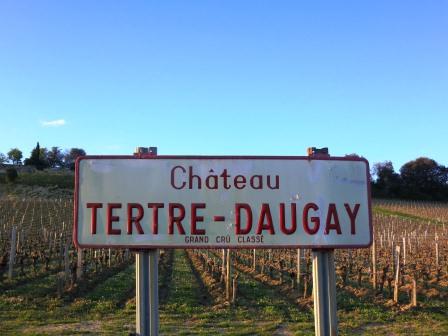 Learn everything about Chateau Tertre Daugay St. Emilion with wine tasting notes, wine, and food pairing tips, best vintages, a history of the property, and information on the vineyards and winemaking. If you want to read about other important, Bordeaux Chateaux: Links to all Bordeaux Wine Producer Profiles
Chateau Tertre Daugau History, Overview
Chateau Tertre Daugay did not take its name from a previous owner like many chateaux in St. Emilion. In fact, the name of the Bordeaux vineyard of Tertre Daugay was inspired by the ancient watchtower located on the estate.
At the time the tower was constructed, the Tertre du Guet, which is translated as lookout butte, was used to notify the Saint Emilion villagers of potential threats.
In the early 1900's Chateau Tertre Daugay was a much larger estate. In 1909, the vineyards were divided into two parts, which created Tertre Daugay and Daugay. The Daugay portion was eventually purchased in 1920 by the de Bouard family that owns Chateau Angelus. In 1978, Tertre Daugay was sold to Count Leo de Malet-Roquefort, the owner of Chateau La Gaffeliere.
The owners of Chateau Haut Brion purchased the Chateau Tertre Daugay estate in May 2011 from Count Léo de Malet-Roquefort.
The estate of Tertre Daugay ceased to exist in 2012 when the new owners changed the name of the property to Chateau Quintus. 2010 is the last vintage of Chateau Tertre Daugay.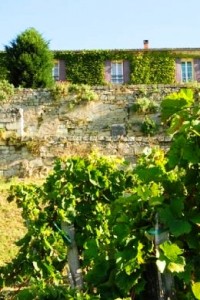 Chateau Tertre Daugay Vineyards, Terroir, Grapes, Winemaking
The 16 hectare Right Bank vineyard is planted to 60% Merlot and 40% Cabernet Franc. The terroir is clay and limestone soils. The vineyard's average age of the vines is 25 years. However, the estate also has old vines. In fact, some of the oldest vines on the property are close to 100 years of age.
To produce the wine of Chateau Tertre Daugay, the vinification takes place in traditional, cement vats. Malolactic fermentation occurs is in French oak barrels. The wine is aged in an average of 35% new, French oak barrels before bottling.
When to Drink Chateau Tertre Daugay, Anticipated Maturity, Decanting Time
Chateau Tertre Daugay is better with at least 3-6 years of bottle age. Of course, that can vary slightly, depending on the vintage. Chateau Tertre Daugay is best enjoyed in the first 5-16 years of life.
Young vintages can be decanted for about 1 hour or so. This allows the wine to soften and open its perfume. Older vintages might need very little decanting, just enough to remove the sediment.
Serving Chateau Tertre Daugay with Wine and Food Pairings
Chateau Tertre Daugay is best served at 15.5 degrees Celsius, 60 degrees Fahrenheit. The cool, almost cellar temperature gives the wine more freshness and lift.
Chateau Tertre Daugay is best paired with all types of classic meat dishes, veal, pork, beef, lamb, duck, game, roast chicken, roasted, braised, and grilled dishes. Chateau Tertre Daugay is also good when matched with Asian dishes, rich fish courses like tuna, mushrooms, and pasta.
Château Tertre Daugay Wine Tasting Notes
2 Vintages 8,249 Views Sort by Vintage-Rating
2010
Château Tertre Daugay (St. Émilion Grand Cru)

The last good vintage for Tertre Daugay, because the estates was sold to the owners of Haut Brion and merged into Quintus delivers a ripe, fleshy, sweet layer of dark red fruits, licorice and earth in an open, easy to like style.

3,699 Views

Tasted

Mar 3, 2015

2009
Château Tertre Daugay (St. Émilion Grand Cru)

2009 Tertre Daugay is another candidate for one of the top value plays from 2009. With licorice, chocolate, and berry aromas, this richly textured wine has a round, chocolate covered plum finish. 88-90 Pts

4,550 Views

Tasted

Jun 29, 2010