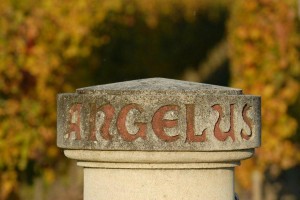 The 2010 Bordeaux wine harvest is starting to take place in St. Emilion with the young vines.  However, most growers do not expect to start the serious work until next week.  They need this extra time as they are waiting for the fruit to fully ripen.  In some ways, this is reminiscent as to what took place with the 2008 vintage.
At Chateau Angelus, the owner Hubert de Bouard commented on the dry conditions of the vintage, "While 2010 is a dry vintage, it is not the same as 2003. At the moment the balance between sugar and acidity are different. The ripening process is going slower but very regular. It is also a cooler year than 2003″.  Hubert added, "There is already a big potential of color. Berries are quite small. We will probably have a very nice concentration. The cool nights coupled with sunny days are very good for the ripeness of the phenolics". When asked about the draught conditions ,de  Bouard responded,  "The recent September rain helped the vines to go on working". Chateau Angelus began their harvest Tuesday, September 28.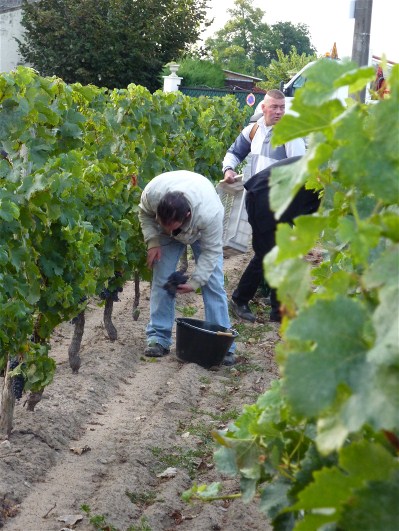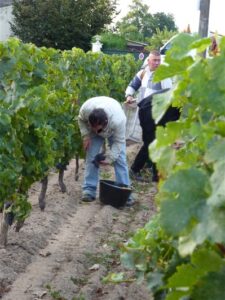 Chateau La Fleur Morange, who also produces one of the best value priced wines in Bordeaux with their Mathilde began their harvest September 21 on a small parcel of young vines. They expect to resume picking the first week of October. Chateau owner Jean Francois Julien felt the conditions were perfect for him in 2010. Because La Fleur Morange is located on the extreme eastern part of St. Emilion, vintage conditions for their property could be different than chateau located closer to the village or on the hillsides.
Jean Francois was happiest about the ratio between sugars and acidity. However, Julien cautioned that along with most other growers, he was expecting this to be a very small harvest and will produce a lot less Bordeaux wine.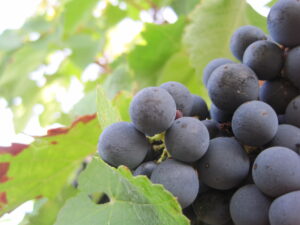 Juliette Becot said, "We might begin harvesting the merlot at La Gomerie Wednesday, September 28. Chateau Beau-Sejour Becot should picking within a day or two after that. Joanin Becot, located in Cotes de Castillon is always harvested after her St. Emilion properties. Juliette is planning to begin harvesting at Joanin Becot the week of October 11.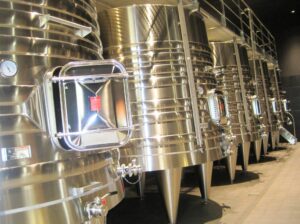 Christine Valette of Chateau Troplong Mondot is expecting to begin harvesting close to the end of the first week in October. The cooler terroir and clay soils allow Troplong Mondot to harvest later than other St. Emilion chateaux.
The Wine Cellar Insider will continue publishing 2010 Bordeaux Wine Harvest news as often as possible. As always,m your comments and suggestions are welcome.