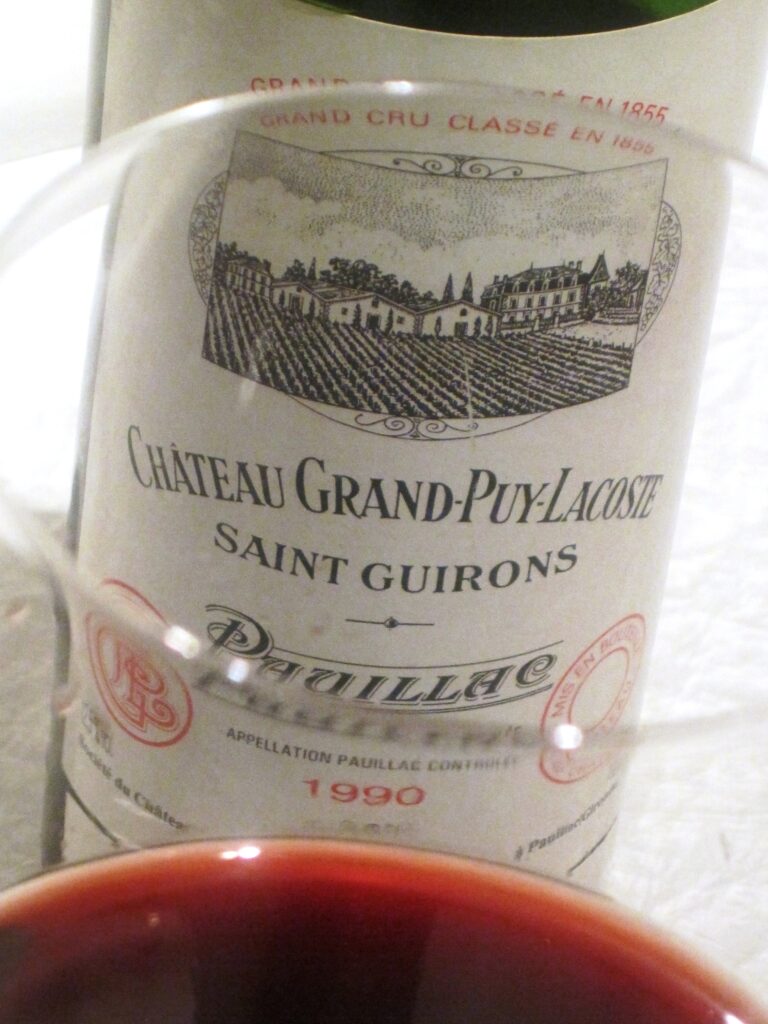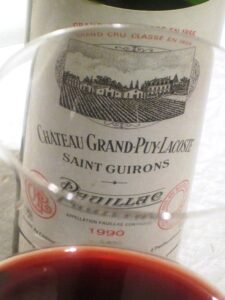 Great wine, (Bordeaux Wine) wants to be red and writers want to be read. 
 While some people will not agree with the old adage credited to Harry Waugh, "The first duty of a wine is to be red" I think it remains just as true today as when those words were penned decades ago.  Harry Waugh was many things, including a writer.  As a writer, Waugh wanted to be read, just like every blogger does.
For wine makes, when customers buy your wine, you know it's selling.  With authors,  fans are buying their books. Blogger's rely on analytics.   When perusing my weekly reports I noticed a huge spike in people checking out the site.  We more than doubled our readers. And no, we did not go from 2 to 4!
What caused this explosive increase in readers?   It was a link to the largest and most important newspaper in France, Le Monde.  Our profile on Chateau Grand Puy Lacoste caught the journalists attention. In the biography, a photograph showing chateau owner, Francois Xavier Borie the owner of Chateau Grand Puy Lacoste and Chateau Haut Batailley proudly displaying a recent edition of the now famous Japanese animated manga novel, "The Drops of the Gods"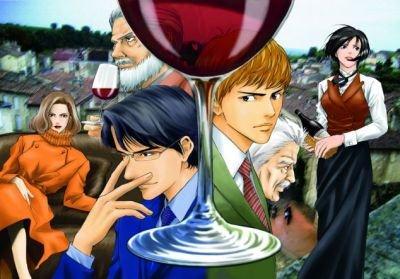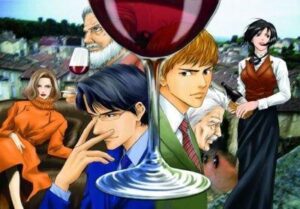 The animated series created by brother and sister Shin and Yuko Kibayashi has become amazingly popular.  According to Yuko, the two main characters have  personalities based on wine appellations.  They strived to come up with a personality for Bordeaux which became the happy, friendly Shizuku. Yuko added, on the opposite side  they have the more complex Issey, who takes after Burgundy.
The popular books are published in numerous Asian countries and in France.  These animated novels continue to propel the sales of Bordeaux wine.  Knowing that, Borie was thrilled when Chateau Grand Puy Lacoste was mentioned  in the series.
I was even more thrilled than Borie was, when Le Monde published a photograph I shot during my tasting visit earlier year and gave us credit!

The image showed Borie proudly displaying the page showing his chateau! Although, I must admit, their close up of the novel added a lot more drama to the picture.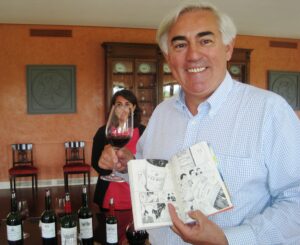 There is nothing better than celebrating with a great bottle of wine.  After all, that is a big reason this web site and blog exists.  As The Wine Cellar Insider has only been publishing for 90 days, this was a great reason to open a bottle of 1990 Chateau Grand Puy Lacoste with dinner.  
The meal was a simple plate of grilled salmon and pan roasted heirloom tomatoes.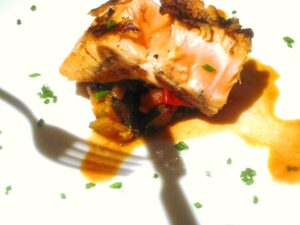 1990 Chateau Grand Puy Lacoste expresses truffle, cassis, tobacco, cedar, leather and forest floor scents. Still young, this powerful, concentrated, masculine wine offers a big, beefy, juicy mouthful of ripe cabernet fruit. Some tannin remains that needs to be resolved. The wine finishes with cassis and a of hint green pepper which detracted from the otherwise sublime experience. I've tasted other bottles that did not display green notes. Those bottles earned  higher scores. Still, this is an outstanding example of a traditionally made Pauillac Bordeaux wine that offered a perfect evening of pleasure. 94 Pts