The longest Bordeaux wine lunch, the name is Meatloaf and a Rauzan Segla Visit
Wednesday June 25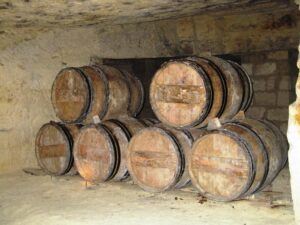 Any lunch in Bordeaux is a great invitation. However, one of the most coveted invites is to spend the day having lunch at Leoville Las Cases with Jean-Hubert Delon. Please note, I chose my words carefully when I said spend the day with.  Lunch at Leoville Las Cases is an all day affair. I arrived promptly at noon…
After tasting Jean-Hubert Delon's entire lineup of current vintages, it was time for lunch. At the table, a trio of wines were introduced, all served double blind. All I could mutter to myself was "Thank God, more double blind wines served in front of a Chateau Owner, another chance to humiliate myself." After that, I found myself laughing because it's all in fun. I have personally entertained several owners and winemakers at my house and I cannot begin to tell you how many of them guessed the wrong country, let alone the wrong region. On the other hand, this was a chance to step up and show what I was made of, or not….
Believe it or not, out of countless tries, I finally nailed something. I mean I finally nailed a double blind calling it 85 LLC!
85 Leoville Las Cases is for my palate, the best example of this famed Chateau for current drinking. Filled with ripe cassis, concentration, elegant tannins and with structure for more aging. The long mouthfilling finish is a pleasure. At 23 years of age, this is a treat any day of the week! Jean-Hubet Delon says 85 is still young. 96 Pts
89 Clos du Marquis was light when compared to the sublime 85 LLC in the glass next door, this is fully mature, or slightly past its prime. My guess, which was hovered between not exactly right, but not 100% correct was 89/90 Bordeaux, but not LLC. 88 Pts
96 Potensac reminded me of a stern St. Estephe from the mid to late 80's Oh well, 2 out of 3 ain't bad, especially if your name is Meatloaf.
I am ashamed to admit what happened next. But, after 10 days straight of tasting, wining and dining in Bordeaux, I was beat. If I stayed any longer I was in danger of falling asleep at the elegant table. So, at 4:30, just as the ball was about to get rolling, sadly I politely excused myself grabbing a desperately needed, short catnap before dinner at Rauzan Segla for more Bordeaux wine.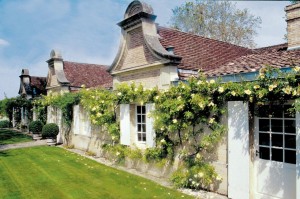 After a relaxing as well as extended lunch, I made my way down the D2 to Rauzan-Segla to spend time with John Kolasa. John has been responsible for making Bordeaux wine at Rauzan-Segla and Canon in St. Emilion for over a decade. Previously, he held the position at Chateau Latour. 
Feeling reenergized, or at least not totally exhausted, I joined John Kolasa on the terrace for some Champagne. John has been responsible for making wine at Rauzan-Segla and Canon in St. Emilion for over a decade. Previously, he was a director at Chateau Latour.
Until recently, the two best vintages of Rauzan-Segla were 1990 and the stunning 1986. But, in 2005, Rauzan-Segla has another wine that belongs in any Margaux lovers cellar. For people who have spent time with John, he is one of the most honest and courageous people in Bordeaux. Ask a straight question and you get a direct answer. He pulls no punches. We talked about the current state of affairs in Bordeaux, the difficult 07 Campaign and the direction Bordeaux is heading in. A man builds up a pretty good thirst with all that conversation, so we headed to the dining room, parked ourselves on a pair of comfortable chairs and shared a few, fun bottles of wine.
98 Rauzan Segla was poured to mark the wines 10th birthday. The wine remains stubbornly young and has an austere personality. Perhaps additional time will help soften the wines edges. 87 Pts
83 Rauzan Segla is a whole different kettle of fish. The wine took time to open, but when it did, a beautiful, earthy, tobacco and floral scented wine smiled and said hello. Good structure, concentration and depth of flavors were present in every delicious mouthful. I have this wine in my cellar and my bottles have always shown more evolution. Perfectly stored bottles like this one remain young and will only get better. 92 Pts