Wednesday, June 18
Napalm in the morning or Latour? I decided to start the day with Wine Tasting at Chateau Latour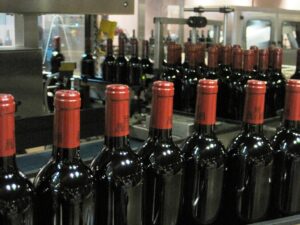 Wednesday started off bright and early at Chateau Latour.  While Robert Duvall as Lt. Kilgore in "Apocalypse Now" might have loved the smell of napalm in the morning, I prefer the glorious cassis and walnut notes emanating from a ready glass of Latour.  If you have not visited Latour, I can assure you, Sonia Favreau is such a charm.  She wears a ready smile better than Julia Roberts and I've seen her for early visits and after late night dinners and she's always charming.
The wine of the vintage in 06 belongs to Mouton Rothschild.  I know it's early. The wine is not yet in bottle. But I don't care.  It's one of the most outrageously flamboyant, ostentatious, opulent and structured Bordeaux wines I've ever tasted!  Expensive? Yes.  Worth it? If you have the money it's the wine to buy.
Philippe Dhalluin took over the reins at this historic First Growth with the 2004 vintage.  2006 was the first vintage where he called all the shots.  With the success of 2006, it's a safe bet to say he'll be calling a lot more shots from now on.
From the Medoc to St. Emilion, the drive takes about 90 minutes. If there is not too much traffic. That's how long it took to make it to Jean-Luc and Murielle Thunevin's home for a perfect meal. It does not get better. Especially when I know we are going to be drinking Valandraud!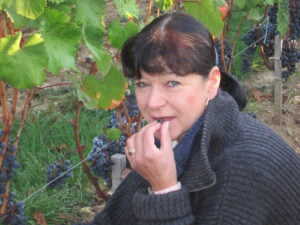 With an entire leg of Pata Negra and a pefectly cook slab of steak, served rare with shallots I had my first taste of 05 Bad Boy, with the Bad Boy of St. Emilion, Alain Vauthier dropped by to say hello and share some wine as well.
05 Bad Boy is produced from 50 year old Merlot vines. Not complex, or need time, the wine already shows well.
99 Mondotte is the most approachable vintage for the Chateau. Good depth, aromatics and a supple texture.