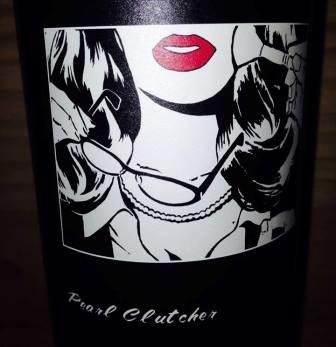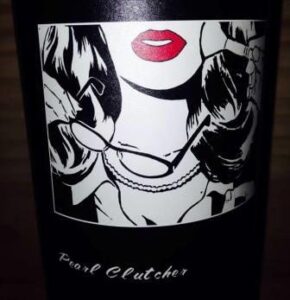 I always enjoy reading top ten lists. It's the perfect set of cliff notes on a topic. It gives you a quick look at the writer's preferences on a topic. My list of the top ten best wines tasted this year combines the best wines I have been able to taste over the past 12 months with memories of the year. Face it. Without the memories, wine would be just another alcoholic beverage. It's the ability to recall special moments when a wine was shared that give wine it's unique place in our life.
It's been an interesting 12 months. I'd like to think I've grown since January instead of simply gotten older. I've certainly been more than fortunate to have collected countless great memories along the wine. Most of them have been good. A few have been sad. But all things considered, I feel like Sam Bailey, it's been a wonderful 12 months. To relive the year, I looked back at the top ten best wines tasted during the year and came up with these wines.
#10 – 2012 Sine Qua Non Pearl Clutcher – There are numerous reasons the debut vintage of Pearl Clutcher made my list of the top ten best wines tasted in 2014. Wines are for creating memories. It's impossible not to think of the wine maker, Manfred Krankl when tasting this wine. Sadly, Manfred Krankl was involved in a horrific motorcycle accident this year. Fortunately, for his family, friends and fans, he is slowly on the mend. Only 50 cases were produced of this stunning California Chardonnay. With prices approaching $2,000 per bottle, not many of these are going to be opened. Tasting it was a thrill and a treat. The wine is lush, rich, ripe, fresh, concentrated and deserves its place on my list of the top ten wines tasted this year. 99 Pts
#9 – 2009 Chateau Montrose – This wine gets better and better. In fact, it showed so well when I tasted it earlier this year in Bordeaux, I went out and bought it for my own cellar! When a writer puts their money where their mouth is, that means a lot more than the 100 points I gave it!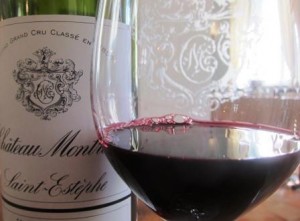 #8- 1989 Chateau Haut Brion – This could be the most consistent wine from my top 10 wines tasted lists. I think it's hit the the top every year since we started publishing. Life is too short not to taste this wine. If you haven't tasted this Pessac Leognan stunner, it belongs on your bucket list of 100 Pt wines.
#7 – 1990 Chateau Cheval Blanc – Pure, bottled decadence. If a contest were held for the most sensual wine on the planet, 1990 Cheval Blanc would be a strong contender to take home the gold medal! This is St. Emilion at its best. 100 Pts
#6 – 1990 Rayas – This was quite a surprise! Bottles of 1990 Rayas have over the past few years seemed to be tiring. While still quite stunning, they were just not showing their initial magic. This bottle refused to go gently into that good night. It was fresh, exotic, complex and unforgettable. 100 Pts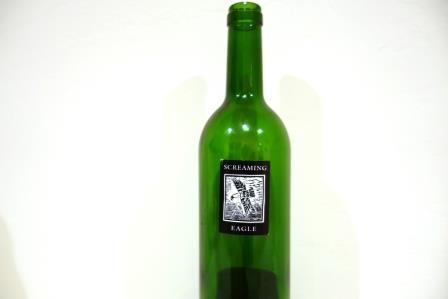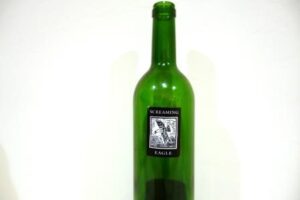 #5 – 1997 Screaming Eagle – Tasted during a massive 40 bottle retrospective that still needs to be published, 1997 Screaming Eagle easily showed why it is so highly regarded. It's a unique, elegant, refined expression of power, purity, freshness and balance. It's not overripe or over the top. In fact, it's perfect! Sadly, it's shockingly expensive, so few people will get the chance to taste this unique expression of Cabernet Sauvignon from the Golden State. 100 Pts
#4 – 1982 Chateau Mouton Rothschild – At close to 33 years of age, this sublime Pauillac just keeps getting better and better. It's interesting to think that this was made in the days before selection, second wines, green harvesting and modern vineyard management techniques took hold. There is a density, exotic perfume and erotic texture that make's the top examples of this wine unforgettable. 100 Pts
#3 – 1978 Jaboulet La Chapelle – Still young, in a blind tasting, which is where I last tasted this stunner, it's impossible to think that this Rhone Valley wine is closing in on 40 years of age. Young, vibrant, energetic and complex, with mouth coating layers of ripe fruit, this is the benchmark for Hermitage in the modern age. The only other Northern Rhone Hermitage I've ever tasted that's even better, is the legendary 1961 Jaboulet La Chapelle! Good luck finding a bottle of that wine in your cellar. 100 Pts
#2 – 1985 Guigal La Mouline – The legendary La La wines earned their fame for numerous reasons, which are all to do with quality, character, style and consistency. I cannot think of a trio of wines from any producer that shows this remarkable level of consistency. There are more stunning vintages of La Mouline, La Turque and La Landonne than any other wine. I'm not saying the Guigal family made a deal with the devil to produce three of the best wines in the world vintage after vintage, but something is going on in Cote Rotie! Right? 100 Pts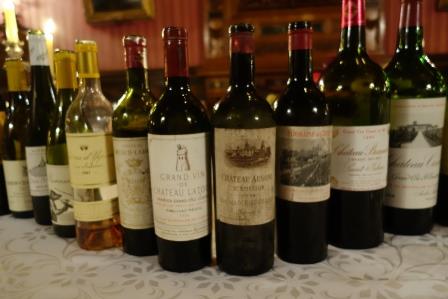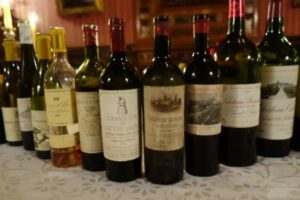 #1 – 1934 Chateau Latour – Wines are for memories. And perhaps, my best wine memory this year was taking my father to Bordeaux for his 80th birthday. Numerous friends, owners and winemakers opened countless treats. I tasted more 1934 Bordeaux wines, (My father's birth year) on this trip than I thought imaginable. However, I cannot get that bottle of 1934 Latour out of my mind. The perfect provenance had a lot to do with it as well as the bottle has not been moved from the cellars of this First Growth chateau since it was bottled in 1936! 95 Pts in wine. 100 Pts as a memory!
2014 has been a great year for wine and life. There are countless memories etched in my mind. I'm quite sure I've left off numerous bottles off my post of the top ten best wines from lunches and dinners shared with friends, family and winemakers that deserve a place on this list. I'm already looking forward to seeing what 2015 brings.
I know I've recently taken a break from contributing as many articles as I used to write. Honestly, I was exhausted. I needed break. However, it's also important to note, that even though new articles are not always showing up on the home page, I continued adding new content. The number of articles devoted to new winery profiles on the site grew by over 100 pages! The area we worked the most on adding new material was Chateauneuf du Pape. We now cover more than 125 of the top domains! And there's more to come. My best to everyone in the New Year! Thank you so much for being loyal readers.