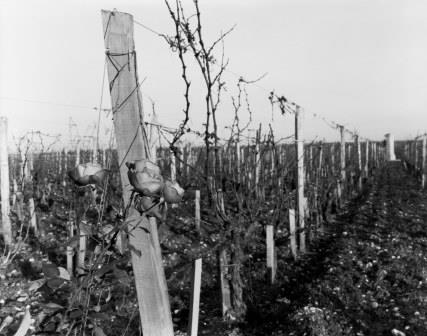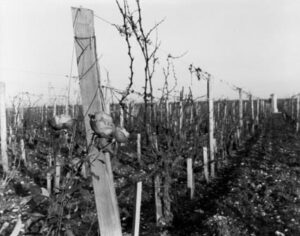 Chateau Brane Cantenac teamed up with the most famous Bordeaux wine consultant working in the Left Bank, Eric Boissenot to raise money for charity.
The charity to benefit from the auction is Solidar. The auction is to be held, June 17. Attendees will be treated to a fabulous party after the event in Margaux on this occasion, and have the chance to taste the wines of Brane Cantenac as well as meet and spend time with Eric Boissenot.
To add to the luster of the event, the auction is taking place under the guise of Sotheby's. The well known wine auctioneer, Jamie Ritchie will act as the official auctioneer.
The original black and white images were all shot by Eric Boissenot. The character driven photographs focus on life and the people involved with producing the wines of Chateau Brane Cantenac as well as the unique terroir and soils of Chateau Brane Cantenac. The sales features all 23 images which have been on isplay since April. The exhibit is called "Brane Seen Through the Eye and Lens of Eric Boissenot."
Please know that 100% of the proceeds from the auction will benefit Solidair, the favorite charity of Henri Lurton, the owner of Chateau Brane Cantenac.
If you are not familiar with Solidair, the charitable foundation was created in 1995 by Doctor Philippe Chastan, a renowned Bordeaux surgeon. Dr. Chastan is known for taking his own plane to remote African villages to deliver medical supplies, material and medicine to the poor and needy, who otherwise would go without treatment.
To discover more about Solidair and how you can help Dr Chastan and Chateau Brane Cantenac reach their goal of raising 25,000 Euros, please visit: http://www.brane-cantenac.com/