2009 Valandraud, 2010 Valandraud, Jean Luc Thunevin, Murielle Andraud making St. Emilion wine their way with tasting notes, reviews and ratings.
Dinner with Jean-Luc Thunevin and Murielle Andraud is always one of the highlights of my visits to Bordeaux. It is difficult to find a couple that is more passionate about wine, St. Emilion and most importantly, each other. They could not be nicer, more warm or welcoming. To say my ability to speak French is challenged, is more than polite. Jean Luc speaks slightly less English than I do French. But some of my favorite moments are spent with them, enjoying life, sharing wine, and of course truffle laden meals made by Murielle.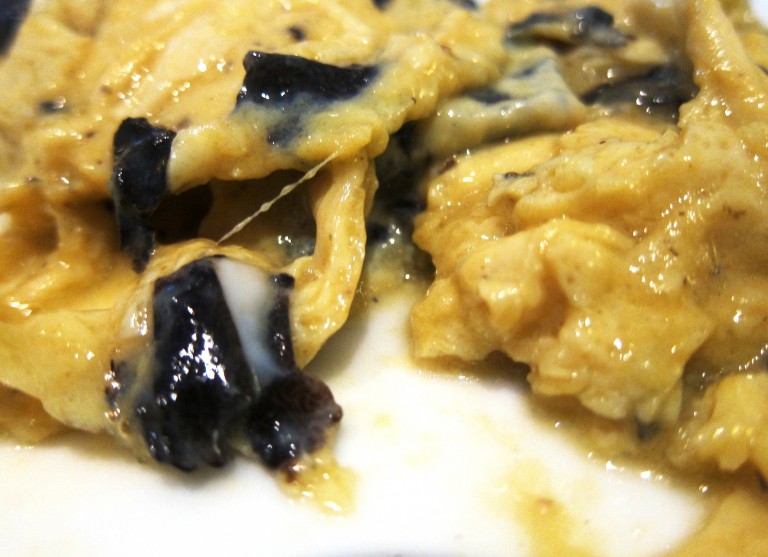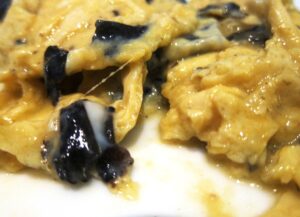 Jean-Luc first earned his reputation as a wine merchant. In 1991, he began producing Valandraud, one of the original garage wines of St. Emilion . Today, Jean-Luc consults several wineries and has multiple properties in both banks. He manages this with help of Murielle Andraud. Murielle has been calling all the shots for the wine making at Valandraud since the 2007 vintage.
The wines have never been better! 2008, 2009 and 2010 are all strong efforts. In my opinion, 2010 is the finest vintage of Valandraud ever produced. On this trip, I was one of the first people to taste 2009 Valandraud in bottle.
2009 Valandraud A flamboyant nose of licorice, black raspberry jam, spice, pepper, chocolate, blueberry, vanilla and cloves introduce the wine. On the palate, this sensuous wine is dense, rich, concentrated and plush in texture. The wine finishes with layers of licorice, vanilla and blackberry jam. Tasted within days of bottling, once this wine has settled in, it will probably earn a higher score. 96 Pts
2009 Virginie de Valandraud This offers an attractive, licorice, floral, blackberry jam, coffee scented perfume, round textures and a supple, chocolate covered dark jammy berry finish. This should deliver a lot of charm early. 91 Pts
2009 Clos Badon Thunevin  – This rich, round, ripe St. Emilion wine is filled with licorice, blackberry and chocolate covered cherries. This should deliver a lot of pleasure young. 90 Pts
2009 Ets Thunevin Bad Boy  Mauvais Garcon – Oak, spice, blackberry, tobacco and earthy scents fill the perfume. Already open and drinking well, this fun, round, delicious, up-front style of Merlot based, Bordeaux wine will deliver a lot of pleasure early. 89 Pts
2009 Sansonnet  is one of the St. Emilion wineries that was hit hard by the ferocious hail storm earlier that year. The effect was to reduce yields at the estate to an all-time low of 9 hectoliters per hectare. Those low yields, along with the advice from Jean-Luc Thunevin produced an outstanding 2009 Bordeaux wine that's filled with licorice, spicy blackberries, earth and jam aromas. Rich and round, the wine ends with a chocolate, licorice, plum and black cherry filled finish. 91 Pts
While I did not get the chance to retaste the sublime 2010 Valandraud, if you missed my tasting notes from April…
2010 Valandraud – Murielle Andraud has been in charge of the wine making at the property since 2007. Each vintage has shown marked improvements over the previous year. 2010 is no exception. She is clearly on a roll! With a blend of 80% Merlot and 20% Cabernet Franc, the wine reached 14.5% alcohol. Coupled with a low pH of 3.55, the wine feels bright and fresh, with no sensation of heat. Displaying an intense, inky black, purple hue, the powerful perfume jumps from the glass with complex aromas of stone, licorice, dark berries, truffle and oak. This dense, rich, concentrated wine is filled with sexy, ripe fruit that stains your palate. Sweet boysenberry, blue fruit and licorice are sensed in the long, fresh, harmonious, sweet, ripe finish. This is most compelling wine I've tasted from Valandraud yet! 96-98 Pts