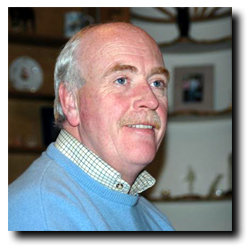 China Wine Funds
Reuters reported recently that China's booming economy is launching a new crop of sophisticated wine investors. The Chinese have  started buying into wine funds that showcase top French Vintages, especially Bordeaux wine. The Chairman of Crown Worldwide Holdings, James E Thompson, is quoted as saying:  "We're seeing a lot of people who are establishing wine investment funds where you buy into it, and they will buy the wine and it's got appreciation value."  Crown Worldwide Holdings is  head quartered in Hong Kong and provides transportation, relocation services, logistics and storage services for wine from offices in 55 countries. (It is the world's largest privately-held group of international moving companies.)
Thompson has seen his cellar's collection of fine wines grow four-fold, since Hong Kong scrapped taxes on fine wines in 2008. The tax-free benefit turned Hong Kong into a prime place for wine storage, auction and trading.
CMG launched the first ever Asia wine fund in 2002 and has offices in Hong Kong, Tokyo and Bordeaux. Its first two wine funds – topped by the '82 Latour and '86 Lafite – turned in annual returns of 15 to 17 percent. Its fund size has since grown eight times over, now worth over $7.1 million. Some of CMG's finest wines are stored in Hong Kong, at a former British war bunker that houses the world's priciest vintages. The most expensive resident wine in their underground cellars is a 75cl bottle of 1869 Chateau Lafite Rothschild worth $234,000.  There are only two bottles of it in the world – and both of them are stored in Hong Kong.
Back in October 2010 Societe Generale Ltd, a leading French financial institution, announced plans to launch a wine fund in China.  It will be the first overseas financial group to issue a Bordeaux wine fund on the Chinese mainland. Societe Generale received approval to start wine funds on the mainland under the qualified domestic institutional investor (QDII) scheme. The Societe Generale Bordeaux wine fund is privately offered. Investors tend to be high-end clients of the private banking business. They can choose when to invest and authorize Societe Generale to sell their wine at auction at a time of their choosing.  Societe Generale was one of the first foreign banks to launch its activities in China, when it entered the Mainland in 1981. It now has branches in Beijing, Shanghai, Guangzhou, Wuhan, Tianjin and Hangzhou. At the end of 2006, Chinese financial markets fully opened to Societe Generale group, registered as a local corporation in 2008 and became the first French bank providing individual banking services in China.
China is also investing in its own domestically produced wines.  Since 2008, the Industrial and Commercial Bank of China Ltd (ICBC), China Merchants Bank and CITIC Bank have been offering wine futures (en primeur) in cooperation with the mainland producer, Château Junding.  This means that  mainland buyers can now invest in locally produced fine wines.  According to the ICBC's financial market department, its trust  was more than twice oversubscribed.
State owned COFCO owns Chateau Junding, which is producing the wines for the trusts and in January this year COFCO purchased Chateau de Viaud, in Lalande-de-Pomerol.  The purchase also included a merchant company owned by the previous owner of Viaud, Philippe Raoux, which allows COFCO access large amounts of wine which can be sold and distributed in China.  Press Reports from China have said that after the purchase, all wine produced by Chateau Viaud will be sold under the name Great Wall, COFCO's own wine brand.  Whether this means the name Chateau Viaud will be retained on the label is yet to be seen.
COFCO rivals Yantai Changyu Pioneer Wine and Dynasty Fine Wines Group have also announced plans to expand in the higher-margin luxury segment of wine production.
China has also established their own version of the London based fine wine exchange Li-vex.  Shanghai's local government has set up an international trading platform to sell approved stocks of fine wines. The China Construction Bank Corporation (CCBC), is working together with brokers to offer packages of wines to high net worth individuals, those with assets of RMB5-10m (around USD$1.5m).  The membership only website is open to international investors across the world and the government, via insurers, will underwrite the wines.
The Shanghai International Wine Exchange is part of the Chinese Wine Mall Group who intend to open 200 Wine Mall stores by the end of 2012 and 500 stores by the end of 2015 across China. The Wine Exchange building in Shanghai will include a specialised Imported Wine Exhibition Centre, retail store, business and admin centre, winery agency, professional custom clearance, storage space and logistic service. The Trading Platform will allow international wineries and wine merchants to display their wines directly at the Wine Exchange Exhibition Centre. Chinese wine merchants or distributors may place orders and deal directly through the wineries representatives located at the Wine Exchange.
Whether we will see more wine funds being established in China in the near future is pure speculation.  However last month CITIC Securities bought two stakes of 19.9% each in Crédit Agricole's broking businesses, Cheuvreux and CLSA Asia-Pacific Markets, for $374m. Crédit Agricole owns six Bordeaux chateaux:  Château de Rayne Vigneau (Sauternes First Growth),  Château Grand Puy Ducasse (5th Growth Pauillac), Château Meyney (Cru Bourgeois Supérieur Saint Estèphe),  Château Lamothe Bergeron (Cru Bourgeois Supérieur Haut Médoc),  Château Blaignan and Château Plagnac (Crus Bourgeois Médoc).