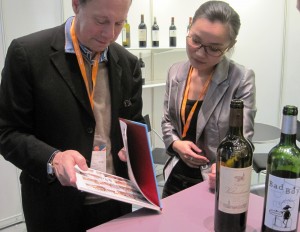 The more things change, the more things stay the same…
Much has been written and postulated on the health and success of Bordeaux wine in China. Some people are convinced large amounts of 2009 futures have sold through to China. Is this true?
After spending time in China recently, along with a myriad of previous conversations with buyers and merchants, my view is very few brands are sold in China today. China remains a very specific brand focused marketplace. Chateau Lafite Rothschild remains at the top of the pyramid. The remaining First Growths lag behind, but they also picked up steam. The wines from the Medoc are the top sellers. Aside from the First Growths, a few select other wines are also popular in China. For example, Lynch Bages , Beychevelle and Grand Puy Lacoste are sought after for various reasons.
Since this article was first published, much has happened with Bordeaux wine sales in China.  Large orders of 2010 Bordeaux futures were canceled. Some merchants in China simply refused to pay, saying their customers were not going to pay for the wines, so they were not going to pay for the wines.  Auction prices for the First Growths, especially Chateau Lafite Rothschild slipped and fell in price. Most of the other Bordeaux wine at auction continues to hold the majority of its Bordeaux. Chinese Bordeaux wine buyers began flirting with Burgundy. 2011 Bordeaux futures did not sell well in China. But to be fair, they did not sell well in any market.  What does this mean for the future?  Who knows? But the smart money remains on China becoming a major Bordeaux wine buying and Bordeaux wine drinking country. There is a lot of money coupled with a large population. It's just a matter of time. How much time remains the question.
While most wines from Pomerol and St. Emilion have yet to take hold, Valandraud is popular in Asia. In fact, Asia could be their top market. As of today, the majority of the wines being purchased and consumed are the top classified growths from the Left Bank and Graves/Pessac Leognan . For China to be considered a true, wine buying and consuming nation, they will need to discover that Bordeaux is not just the First Growths. Sooner or later this is going to happen. Regardless of all the bluster you read and hear that this is just around the corner, it has not happened and this will not happen overnight. But in time, 5-10 or 15 years from now, China is on the path to becoming the worlds most important market for Bordeaux wine.
One other problem remains before China begins to demand and receive serious allocations of Bordeaux wine. They will need to buy Bordeaux wine futures. The hard truth is, as of today, very little wines are bought as futures in China. The concept of paying for wine 2-3 years before it's delivered remains stubbornly difficult to overcome.
On my recent trip to China, I met with wine lovers who purchased select 2009 futures. While small in volume, it's a crack in the dam. If and when China begins to purchase a wide array of Bordeaux futures, the entire allocation system of Bordeaux all over the world will shift. This will cause prices to rise due to shortages in countries that previously enjoy large allocations. While that remains years away, it will happen in time.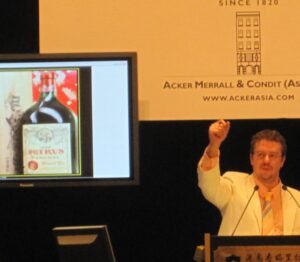 Think about this, Bordeaux wine producers spend more time promoting their wines in China, as well as in other Asian countries than ever before. Many of the top chateaux spend more time in China than they do in America these days. They view many established markets as declining and see China along with other Asian countries as countries rife with sales opportunity.
It's also valuable to note the importance of the wine auction market in China. Auction sales in Hong Kong are set to outpace the size and scope that currently takes place in London and New York! That is a lot to fathom considering that there was no Chinese auction market until a few years ago when Hong Kong agreed to remove taxes on wine sales.
One aspect to the Chinese market that must be a thrilling concept to Bordeaux wine merchants is the fact that China, unlike America, is not vintage conscious. While more money is being paid for the better vintages, substantial sums of money are still being spent on wines from years that do not have stellar reputations. In time, with a fast learning curve, coupled with the strong desire to learn, this too will change. I spoke about Bordeaux wine at the Hong Kong International Wine and Spirits Convention in November, The conference was well attended by merchants and consumers who were thirsty for knowledge as well as for Bordeaux wine.
People continue insisting the majority of wines sold to China are being purchased as speculative ventures. They are wrong. Wine lovers, and wealthy consumers buy many of the top wines to drink. A lot of wine is opened for the purpose of showing off taste and wealth,. But the wines are being opened and consumed. People are popping corks on multi thousand dollar bottles of wine on a regular basis.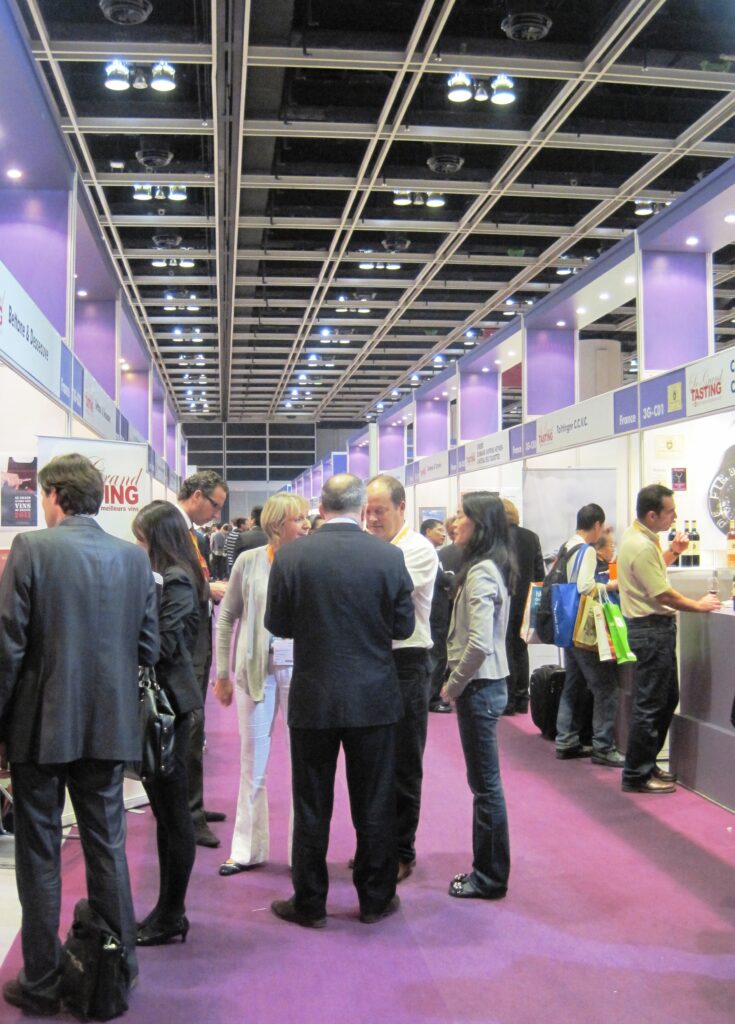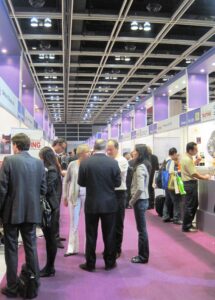 Think about this. Prior to the 82 futures campaign, America was not considered a wine buying or wine consuming nation. The top British merchants of the day said the following about potential American wine buyers. This is a direct quote that was told to me from merchants active at the time."Americans would never develop a palate. They would only buy the top wines like First Growths. Even then, American's would not drink the wines. Instead, they will invest and sell what they purchase." Do those remarks sound familiar? They should. Those comments are exactly what many American's say about Chinese wine buyers today.
It is my view that from 1982 to 2006, America was the number one purchaser of all the top Bordeaux wine from the best vintages during that time period. If there were not enough wines allocated to satisfy America's hunger for great Bordeaux wine, they purchased as much as possible from London, Switzerland and other countries that would sell to them. Due to the loss of the dollars purchasing power, bulging cellars and a weak economy, America is no longer seen as the top buyer of the best Bordeaux wines.
The good news for American consumers remains, we are well stocked with older vintages purchased at great prices when the dollar was strong. The bad news for American consumers is, the top Chinese wine buyers are well stocked with the disposable income needed to buy the best wines when they are offered. The more things change, the more they stay the same.