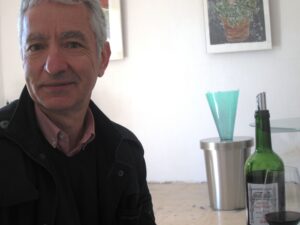 2010 L'Eglise Clinet Pomerol Bordeaux wine reviews, ratings and tasting notes
2010 L'Eglise Clinet 90% Merlot and 10% Cabernet Franc produced the blend in 2010 which reached 14.6% alcohol, with a pH of 3.62. Those figures equal what took place in the 2009 vintage. The wine will be aged in 70% new oak. The only drawback in 2010 according to the owner Denis Durantou is that they produced 20% less wine, making this Pomerol even harder to find than usual.
When asked the keys to making the 2010, Denis Durantou explained the need for taking care not to over extract too much tannin in this vintage. One of the ways he accomplished this was by reducing the amount of pump overs during fermentation.
2010 L'Eglise Clinet – Fresh picked flowers, spice box, black raspberry, earth, clay and chocolate scents pop from the glass. In texture, the wine is suave, luscious and powerful. The finish is filled with sweet ripe, plums and chocolate that builds in the mouth ending with a long, fresh, pure, intense blackberry liqueur sensation. 96-98
2010 Petite Eglise from 100% Merlot offers jammy berries, licorice and chocolate covered plums with a medium body that ends with chocolate plum finish 88-90 Pts